Travel day! Bye bye Cajun Palms and the cold hot tub.  Didn't get to hot tub last night, unlike what I predicted, it was too cold.
Today's destination – Camp Walmart in Victoria, TX 
We know we are on the correct route when the highway narrows and there is no shoulder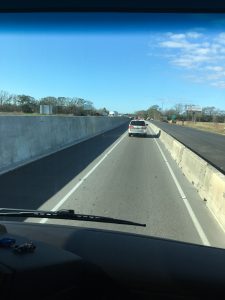 Hum, Best Hookers in town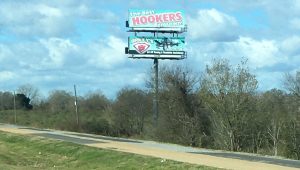 The photos do not depict the height of this bridge.
We cross into Texas at 1140a.  We rarely get the Welcome to sign.  Got it now! Picture 2 & 3 are behind the welcome info centre.
Houston off in the distance.  Sure hope we don't make a wrong turn and end up downtown.
We avert downtown, ya! Head  towards Victoria.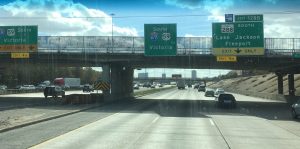 Traffic has been real good but what's a trip without,cars cars cars!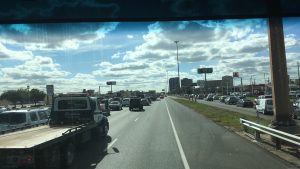 We make it to Walmart get our supplies.  What a deal on eggs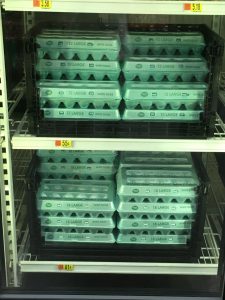 This is what we learned at Walmart today 
Back to Bailey to unload.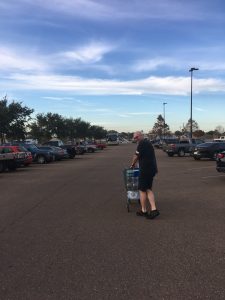 We are pretty excited to call our kids.  They live in Victoria, BC   We are anxious to say "We're at the Walmart in Victoria, do you want to join us?"  We don't fool Kyle but we got Megan (a bit)!
Chinese for dinner then off to bed…