Happy Mother's Day, Mom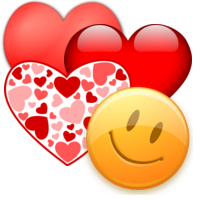 Not a day goes by that we don't have a conversation.  Miss you as much today as the day you left us. I know you are happy Allan got his air brakes. You no longer would have to make the "phuss" sound but we still hear you doing it.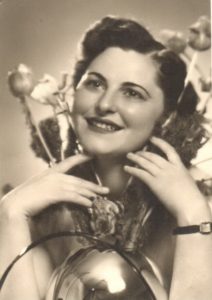 Explore the park day. Our site 514 
Kyle and Megan call; have a great chat.  Chat so much we run out of park to walk in so head to the road.  Not many places we've stayed have sidewalk access, we do here. Decide to walk to town because although it was dreary, the Son brings out the Sun. Got a chuckle from this store front sign.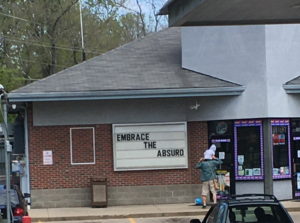 Make it to Historic Lebanon.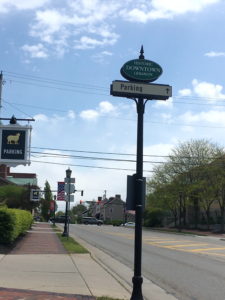 The Black Horse Tavern is part of the larger Golden Lamb.  The building takes up almost a block and has an interesting history. 
Sad but glad the streets are empty.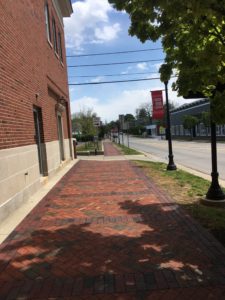 I'm sure this would be a fun town to explore; add this to our re-do list. More cities should have a DORA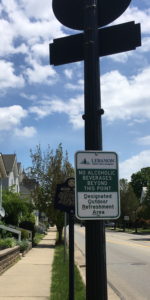 Back home, in the warm sunshine, have a bevvy outside – clear skies but windy.  Within minutes weather changes to
Trees just a swaying  Windy
We'll @DoorDash for dinner, Chinese it is!! Having a great Mother's Day!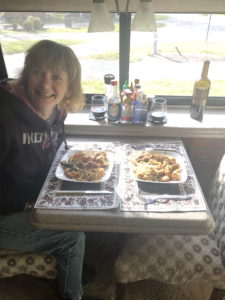 Notice it's so much lighter out?!
Our newest issue (cause there always has to be one!)  The big, much too heavy for me, pocket door that separates the living and bedroom doesn't slide. It's been getting harder and harder to move.  Now it doesn't want to move at all.  We must get it back or we will not be able to retract the slide = not driving anywhere.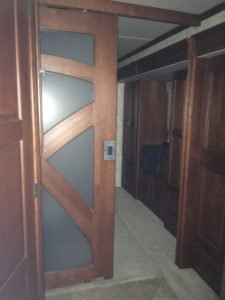 Signs of the time:  1.8 million the number of pay-TV subscribers lost in Q1, the sector's worst quarter on record, per MoffettNathanson. Why more cord-cutting than usual?
A) no live sports and b) commercial customers like bars and hotels have paused service.