Today's adventure will be a walk through the Spion Kop hiking trails.
Our GPS takes us through a subdivision, up, up we go park to this view. 
We examine the map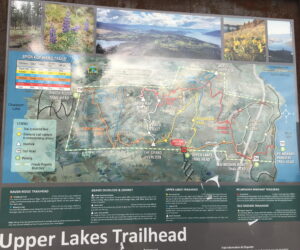 We decide on the easy trail

Off we go up a hill, next hill is very steep, next a steep down hill.  Slipping and sliding as we are wearing our, not so new, translates to not much tread left, running shoes.  Sliding down the hill makes me think this was a crazy idea without hiking boots.   Why would they send you through such life-threatening,  (OK, may be a slight exaggeration)  terrain to get to the easy loop?? 
Back we go, luckily arriving with our limbs intact. 
Another look at the map. 
"You are here" then the killer Connector…  WAIT there is parking by the Raptor Loop – should have parked there.  Next time!!
Happening across the street, this guy has no fear of heights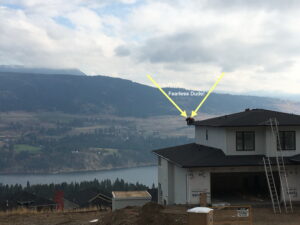 We're out of here for now!
We'll try this again another day, for now…