DADs was supposed to be here at 1130, we head out to Albertson to put up some stuff.  Get back at 1030 and they were already here waiting.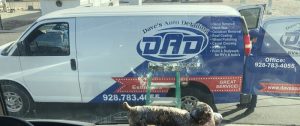 Three guys, estimate clean time about an hour.  Off we walk and get many of today's step.  Pop by to see them working hard
Showing Bob some love now 
They did an amazing job, all bugs gone!  They are beauties again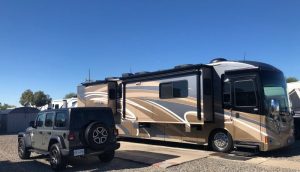 This is the before & after windshield, we are thrilled with the results!