Thanks to our friends, Doris and Kevin, we know about "Howling at the moon"                     A Yuma event that takes place during a full moon.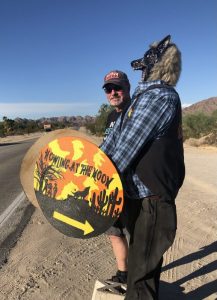 It's a well attended event, not sure how all these people know about it.  We've not seen it advertised anywhere.  They do have a FB page that we only know about thanks to D&K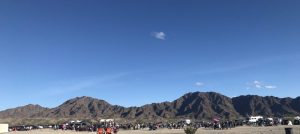 Dinner = Texas Twinkie (Texas Twinkies start as a hollowed-out jumbo jalapeño, stuffed with chopped brisket and cream cheese then wrapped in bacon)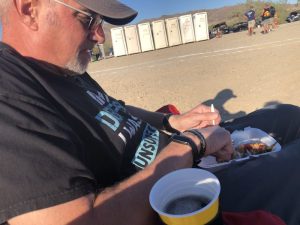 Live entertainment was, entertaining 🙂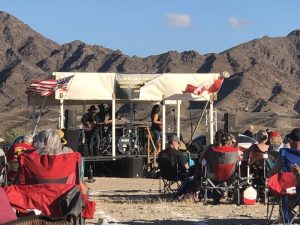 Up close & personal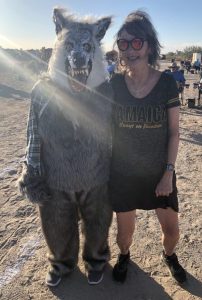 Got us some new garb!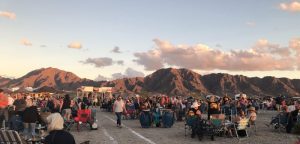 Getting darker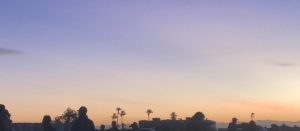 We were amazed at how quickly the moon rose!  Let the howling begin click here  IMG_7883
And it's up!!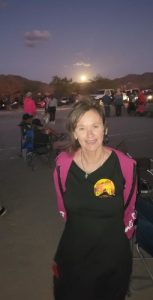 Such a fun, different night
Back to the hot tub and the moon is totally high 🙂