The good – we have our advent calendars! Hey yall for Kyle, Fireball for, I don't need to say and the spirits for me! I wanted a wine one but inspite of there being 929 wineries in BC – none make an advent calendar.
We got lights from Amazon. The canapy is a game changer for enjoying the propane firepit
Nov 12th – A rare nice day, time for a real fire!
Nov 14th – Visit Kyle & Megan day. But first… you CC players know the joy!!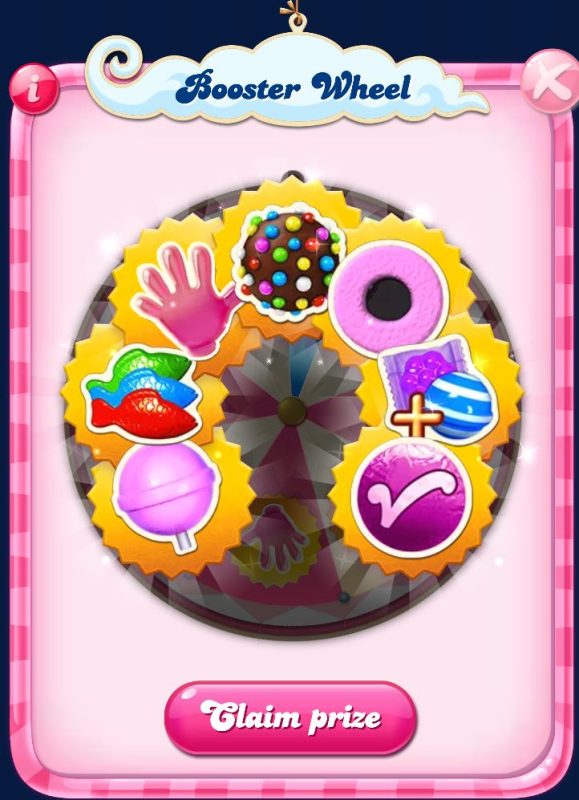 Pouring so a good time for indoors cards. Chinese for dinner and several card games.
Nov 15th – Time to go home. We are hearing of delays but the day starts off not raining, we think we'll be fine. We make it to the first exit; way long traffic backup. Cars are coming the wrong way to make the exit. We take the exit and head back to Kyle's. Heavy rain and floods have severly messed the Malahat in both directions. The drive is normally 1h15m. GPS is routing us to Vancouver, making it a minimum of 4h50m (if we were the only ones who came up with this detour & if the ferries to/fro contined to run in the storm)
Nov 16th – Take 2 on getting home. Clear skies with the sun a peeking are, hopefully a good sign. Turns out they closed the Malahat completely at 6pm yesterday, till 6a. It will be limited to alternating one-way traffic at Tunnel Hill , and be closed from 6 p.m. to 6 a.m. daily.
Start out, GPS says 2h45m and over land. This is where we made it to yesterday, clear today – dare we hope?
Stopped waiting for the south bound traffic, they claim 30 minutes each way, not working out. We stop at 1034a
Peace Officer escorting dump trucks to the scene
On our way at 1107, slowly but moving
Make it to the single lane section at 1125. There is the escorted dump truck!
Can't see much because the barrier, read more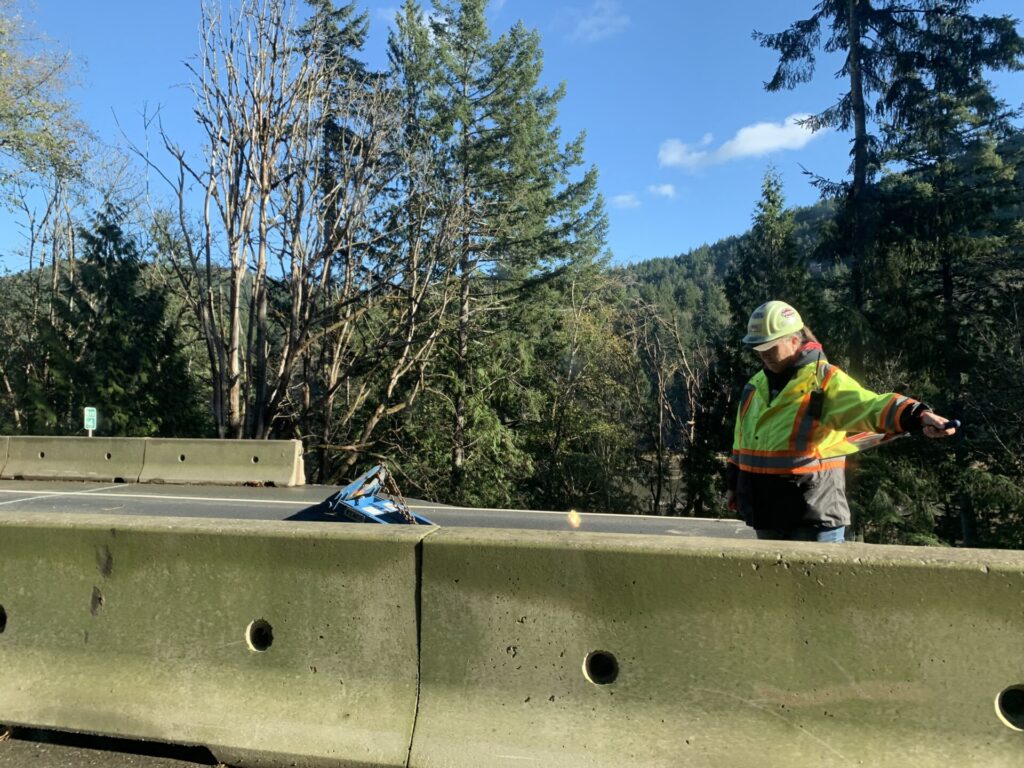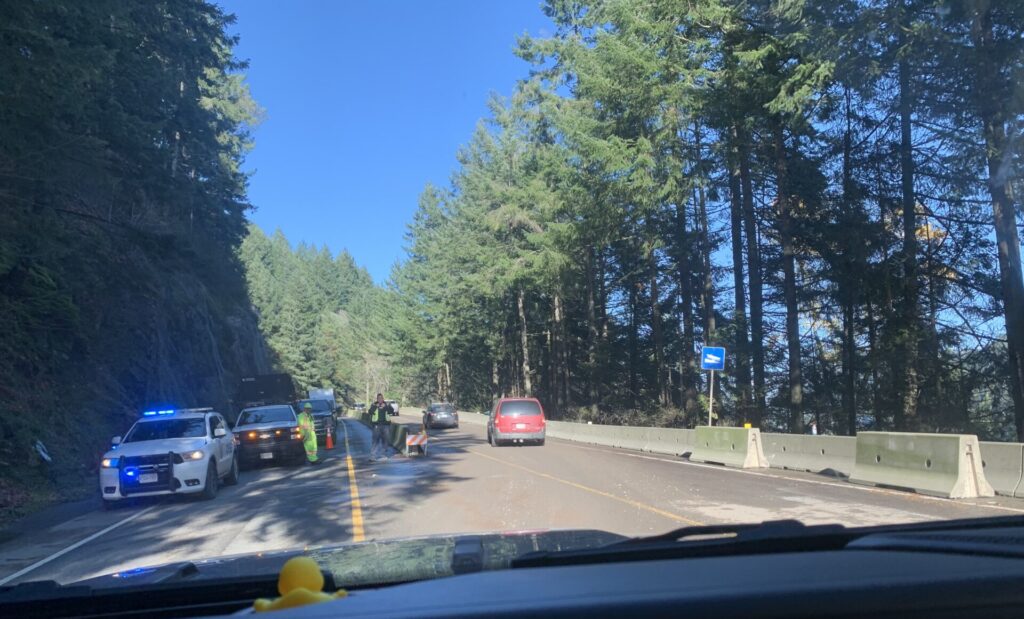 Line up heading south….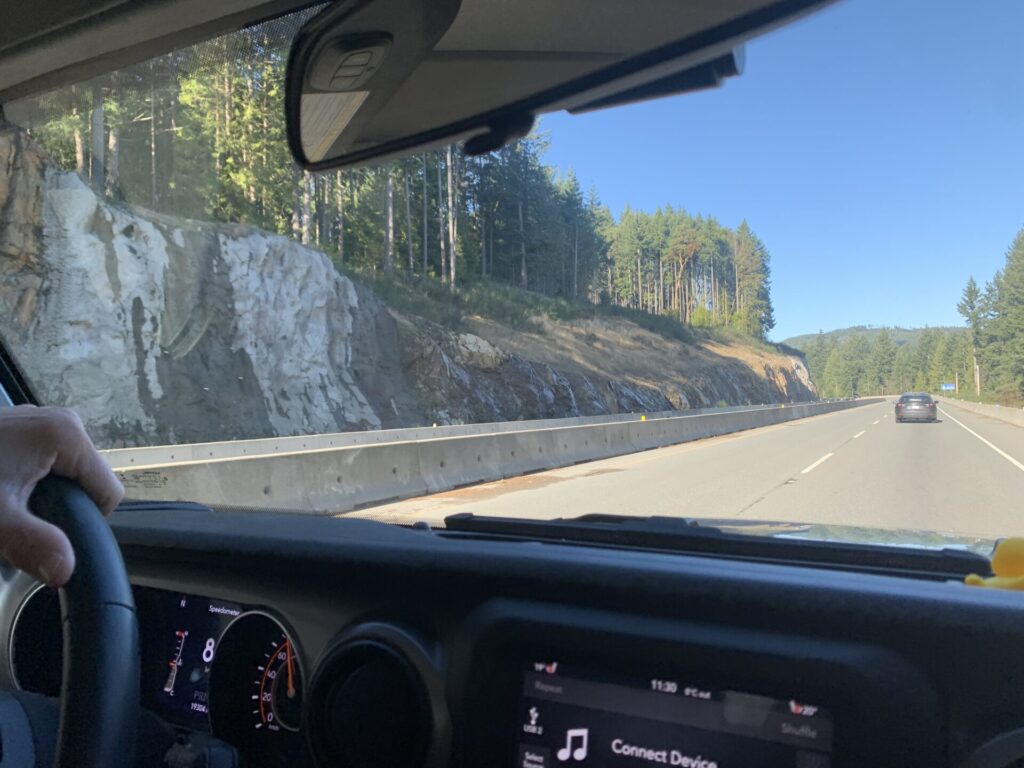 The back up was about 5km
Home!!! 1236p so happy to be home. Unload then check the creek.
Nov 16th – We are loving this fire, more so because the rain is taking a break
Nov 18th – The water here tastes like chemicals. We have a great water external filter system, Clear Source I thought Allan was nuts to buy it but it does make a huge difference. It sits outside so needs to be insulated to avoid freezing. Allan comes up with a solution! Oversized boxes from Costco wrapped in Reflectix held together with foil tape. Voila!! Ingenuity at its finest!
Today is also the day that Kyle was called on a USAR (Urban Search and Rescue) mission to Comox… excerpt from story "The wing commander says an urban search and rescue team from Esquimalt, B.C. arrived at the site Thursday."They've been searching all night long using acoustic and infrared technologies in order to see if there's absolutely anybody in there," Elliot told CTV News." Full story here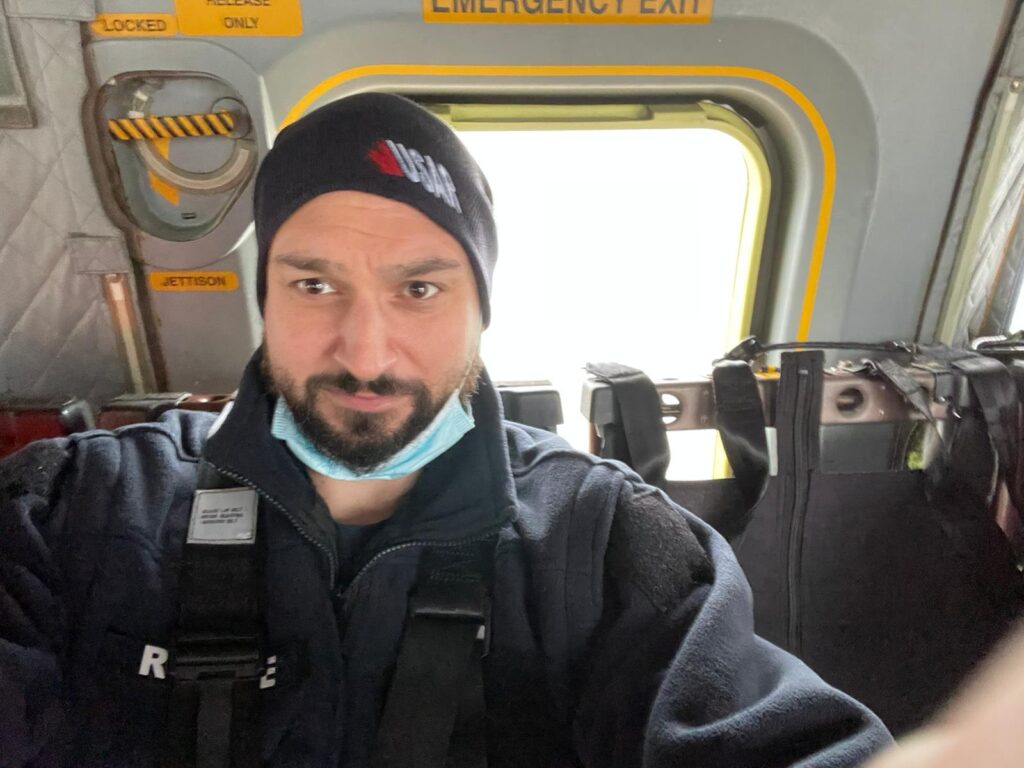 Fast forward! We were relieved when they all returned safely on Saturday evening.
Nov 19th – No rain, we are off for an adventure to Stocking Creek Park.
The path in..
The creek, the stairs along the trail
The stairs to the falls……………………………….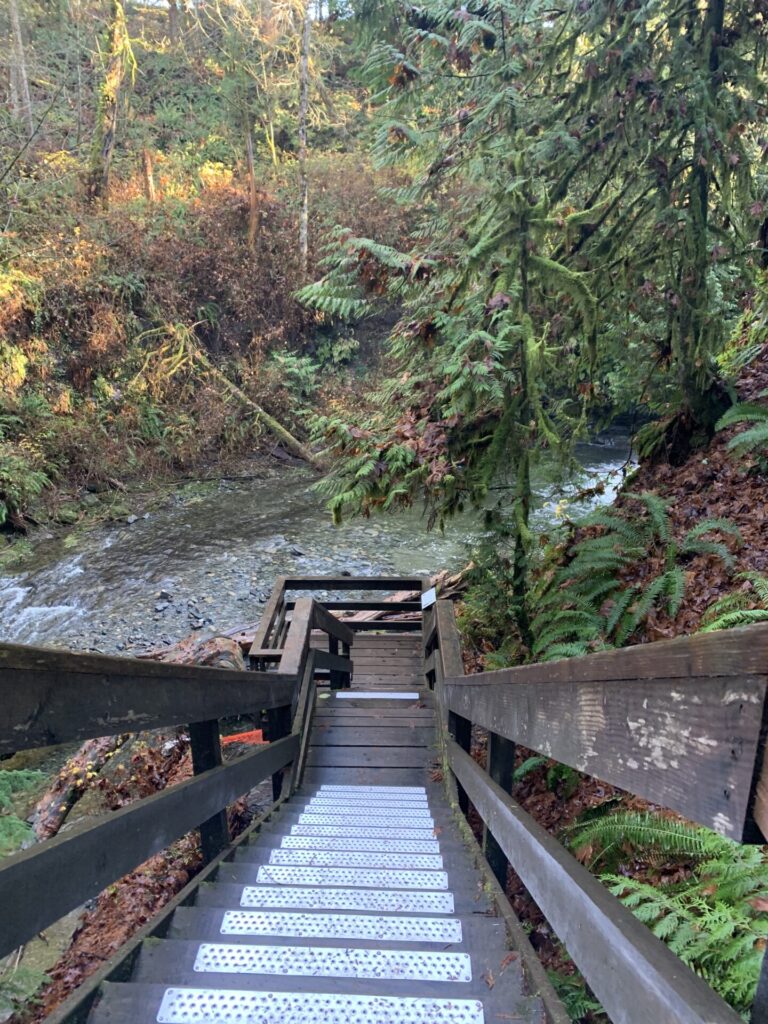 The Falls
Why the big smile……………………………………Cause it's reward time!
BC calls a state of emergency. The floods, mudslides are devasting. Fuel will be limited to 30 liters per fill.
This ship has been here for days, wonder what it's waiting for?
Fire time
Nov 20th – Rain all day!
Nov 21st – Break in the rain. Today we head to Nanaimo's water front, Spot the plane?
Sky not looking too happy, we're heading back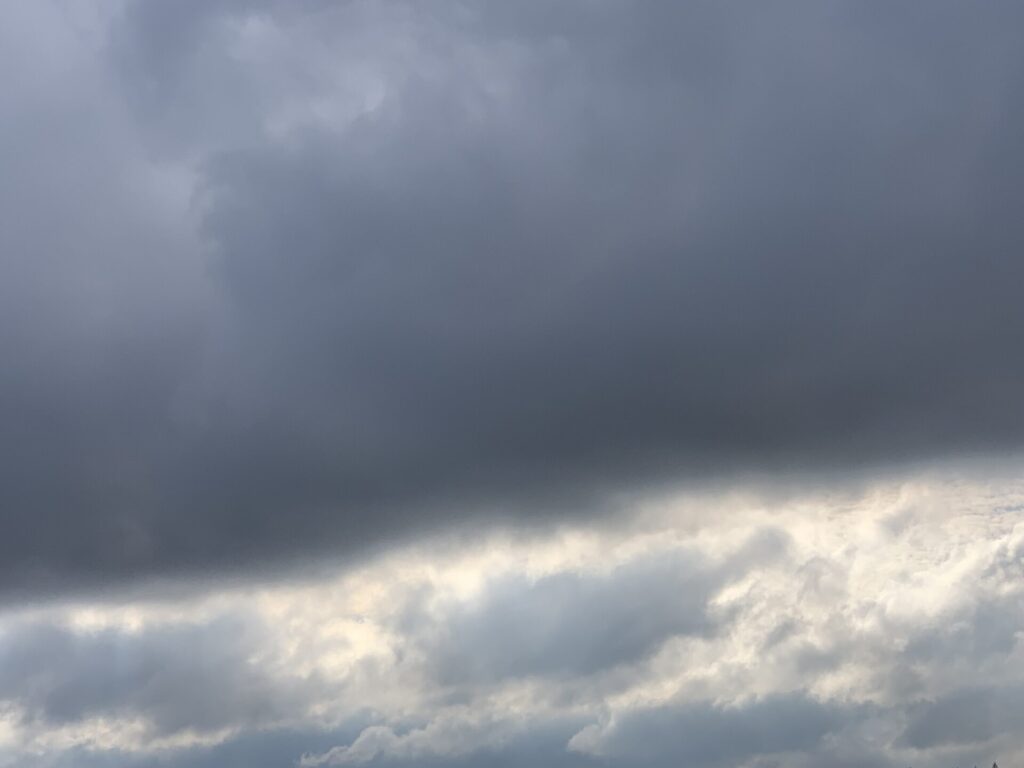 Allan builds us a delicious dinner….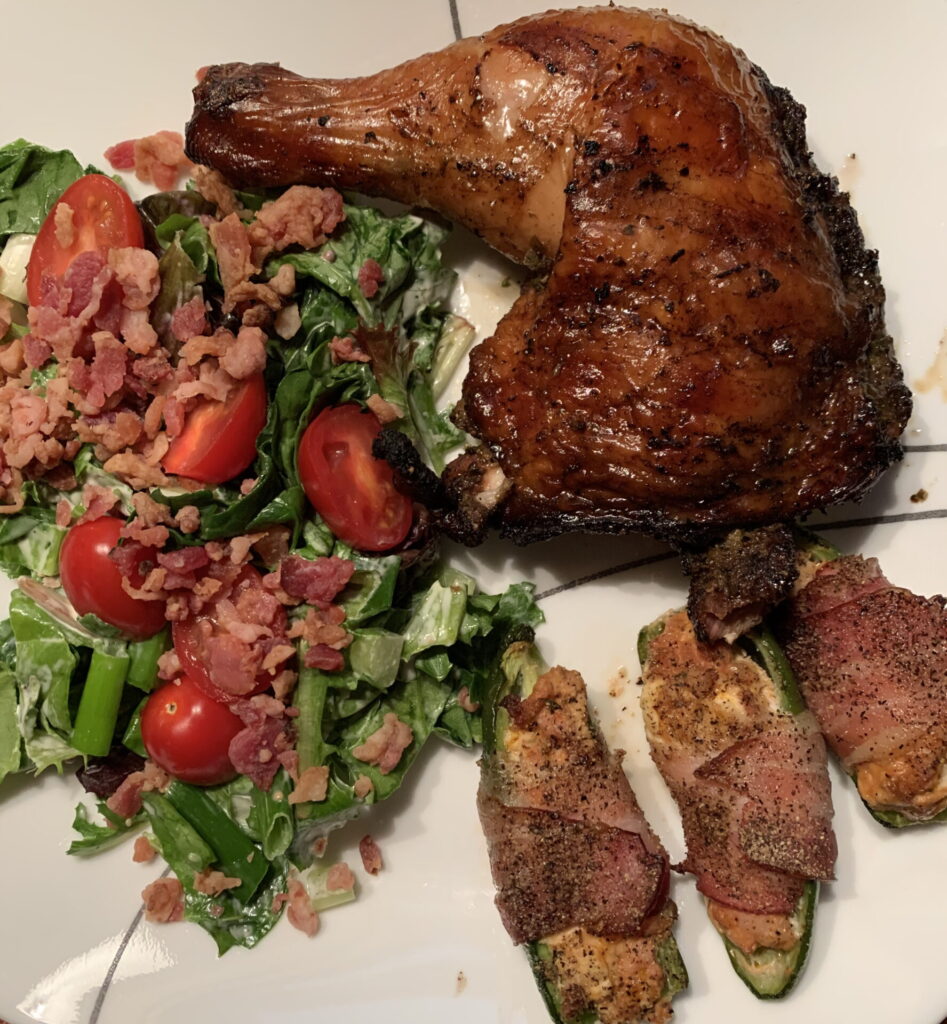 Then with the weather agreeable, a fire
Who gives a hoot?? I do, hence the smile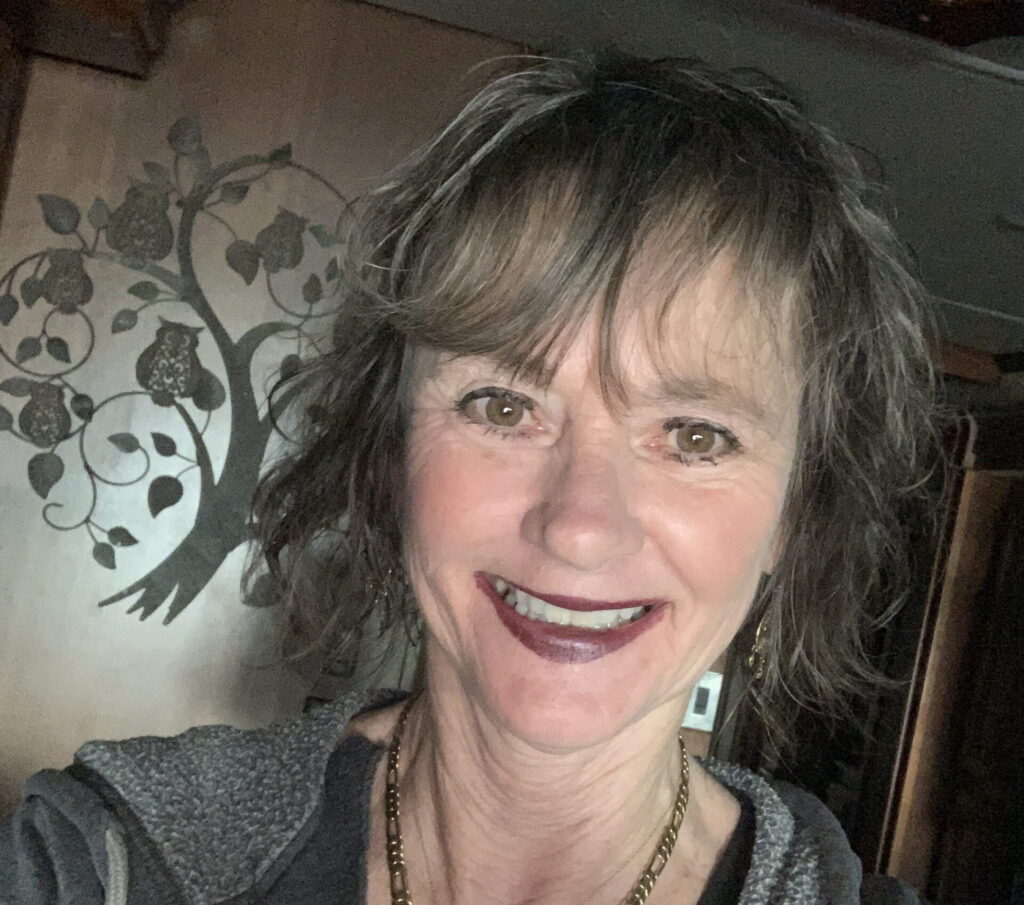 Nov 22nd – Rain all day
Nov 23rd – Yahoo, clear skies = a fire! Love our fires and chilling time. Does chilling time work with a fire?
11/25 – Pouring rain! Using the day to Christmas shop and may as well collect on my Indy win dinner! I choose Saigon Kitchen Delicous! Debt paid for this season. Allan is a gracious LOSER!! Or is he 🙂
11/26th – Rain is forecasted to begin anytime. We opt to attempt the trail that is connected on the park grounds. Put on out rain boots and off we go… The trails are full of mossy trees and ferns. I like them both.
We skirt the ponds, that are really just puddle build up. Some are harder to skirt than others.
Time for…. REWARDS!!!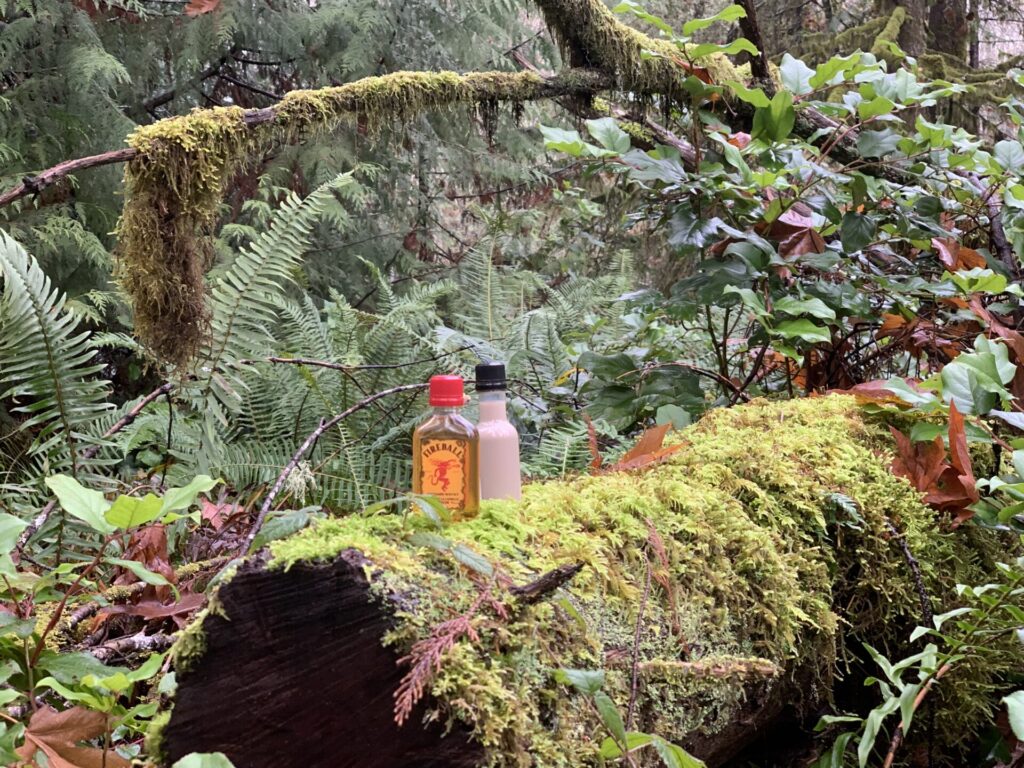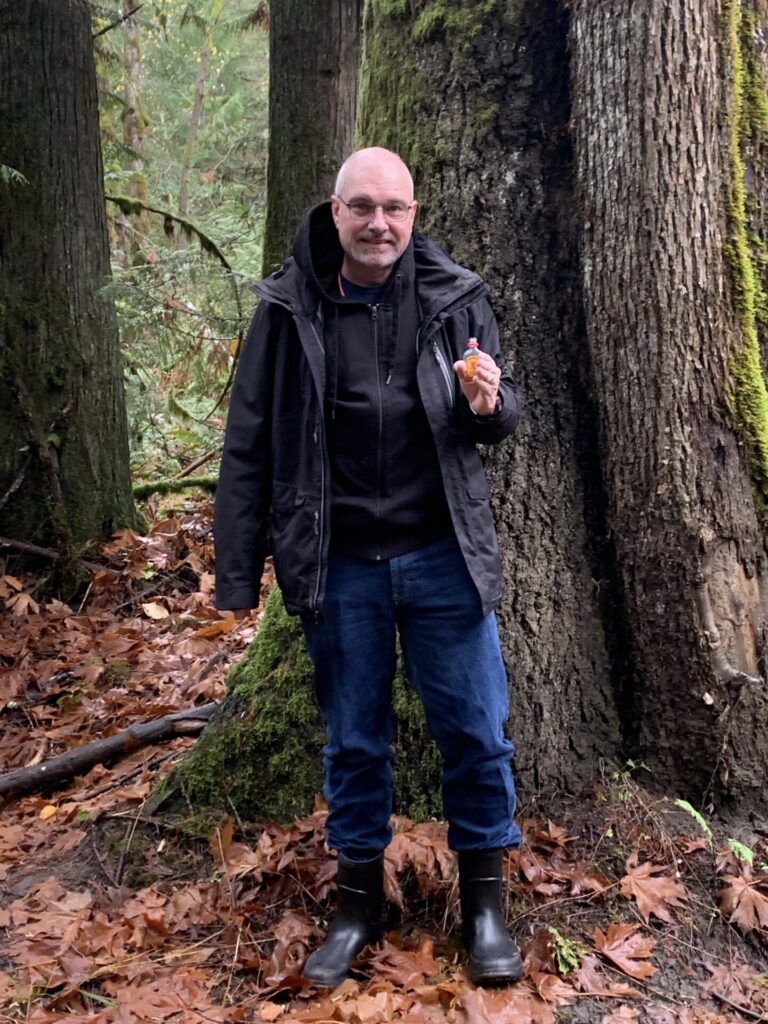 Mother Nature's horseshoe tree, bringing all who see it the best of luck!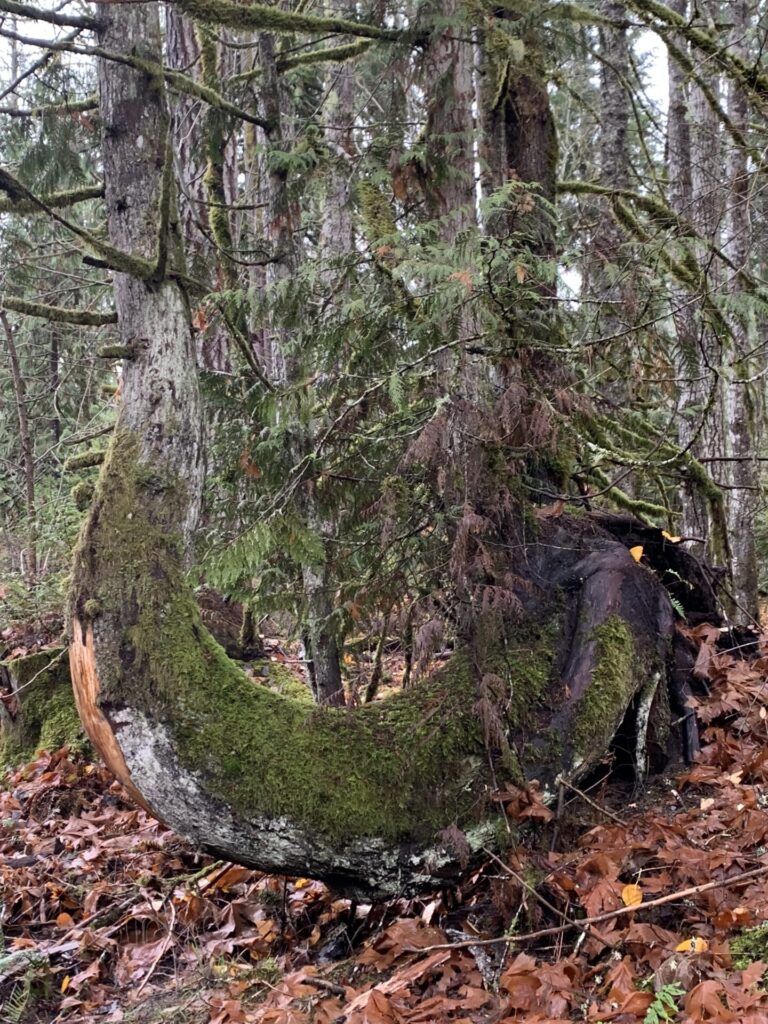 Hummm, where are we? There are 3 trails, which one is for us? No markers. Sure it should be either straight or turn right.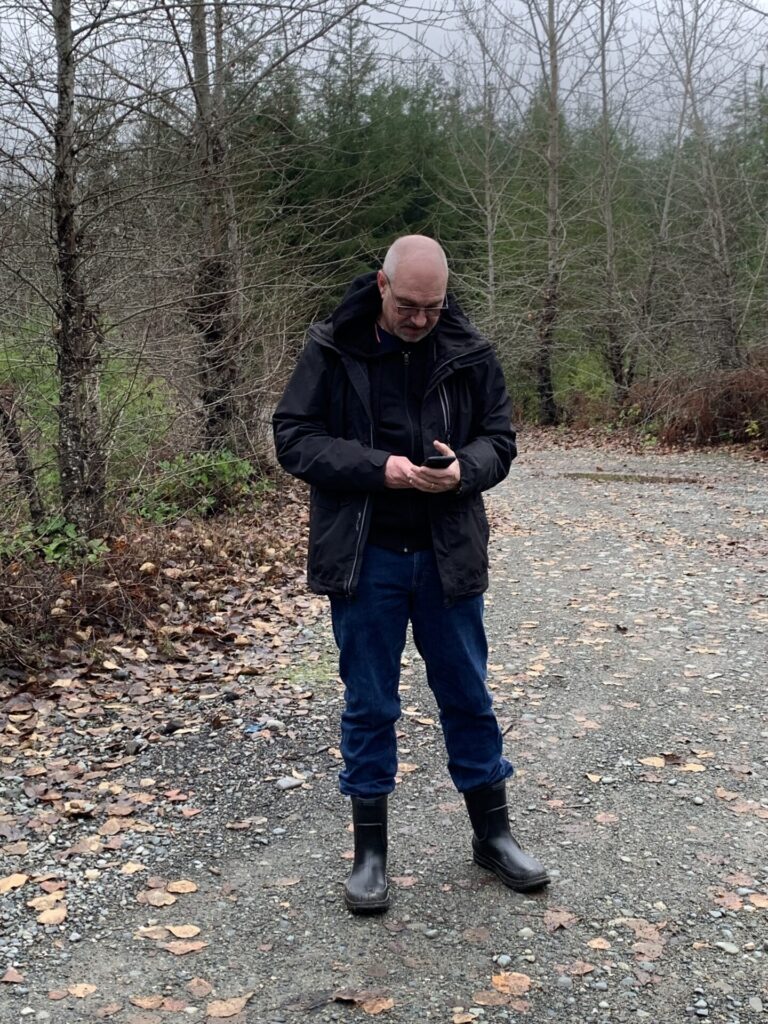 Google maps is no help…just wants to map us once we get to Timberlands Rd. If we knew how to get there we would not need the map!!
Wait what's that in the distance? A vehicle is approaching…
We thought he may stop to ask if we were OK but no! Off he goes. He turned right, we will as well.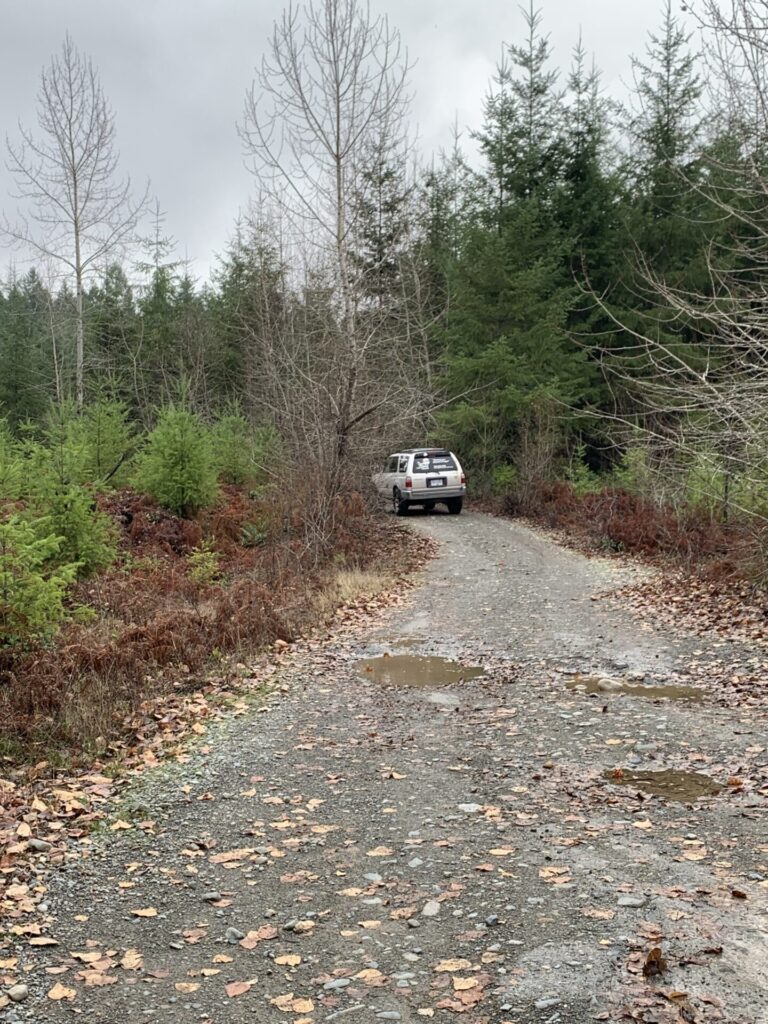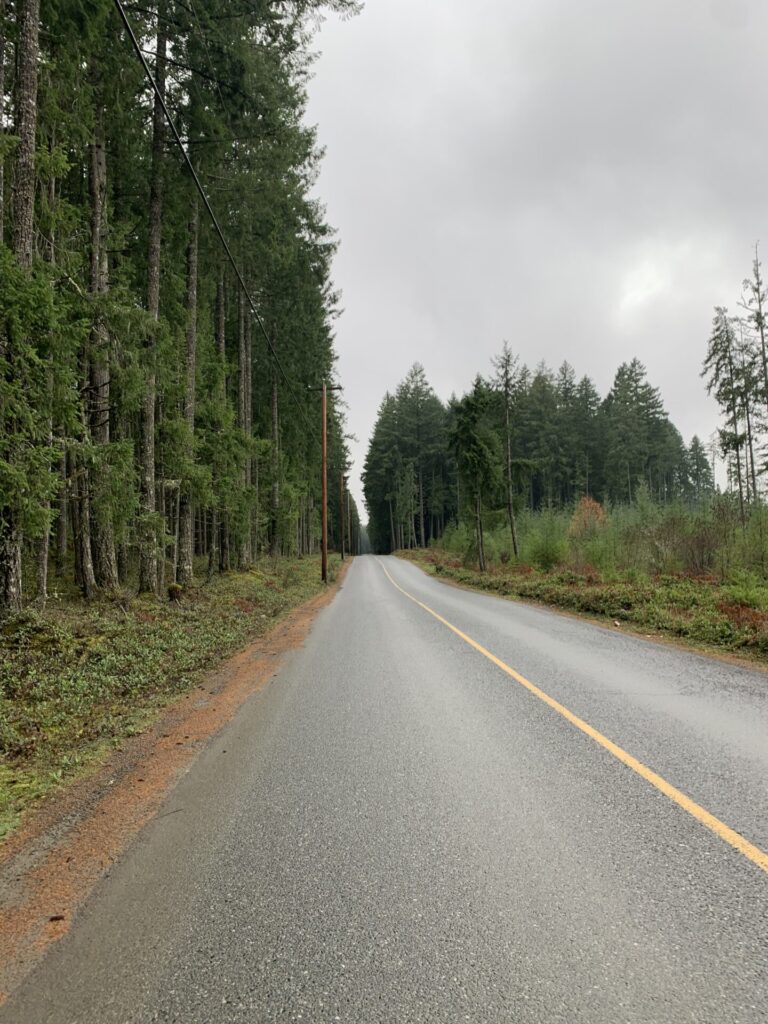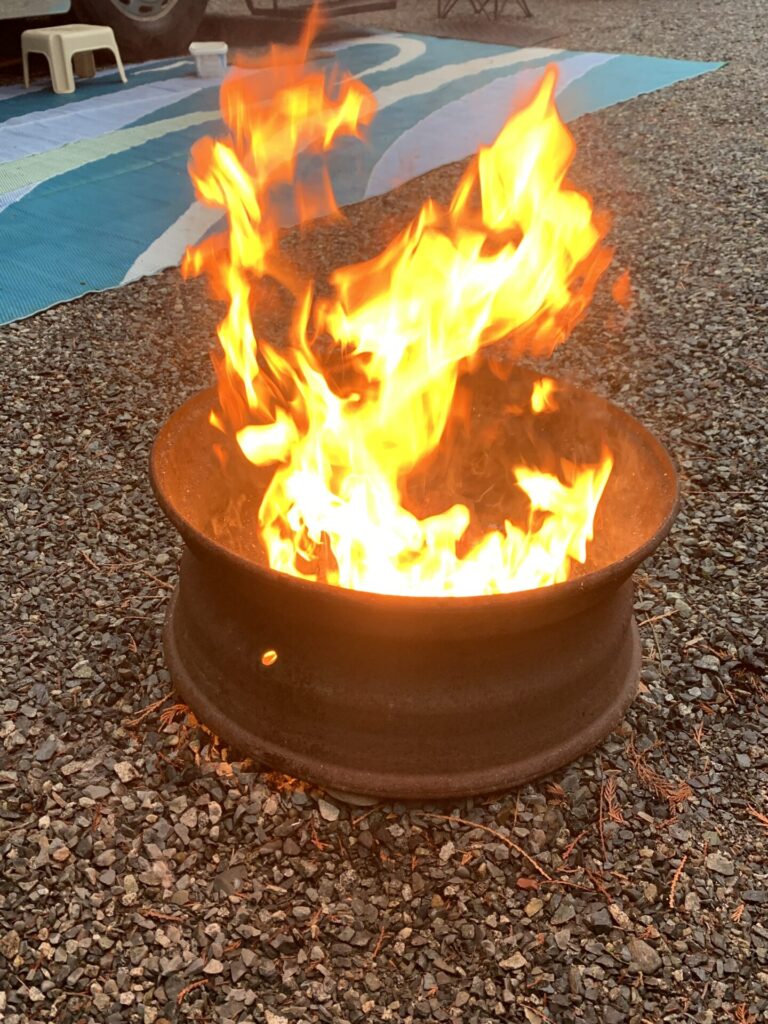 Fire time to celebrate we aren't lost in the trails
11/27th – Accuweather is not longer attempting to sugar coat this weather… Pouring rain! Can lead to flooding…

11/28th – After a day of rain, the sun is attempting a peekaboo!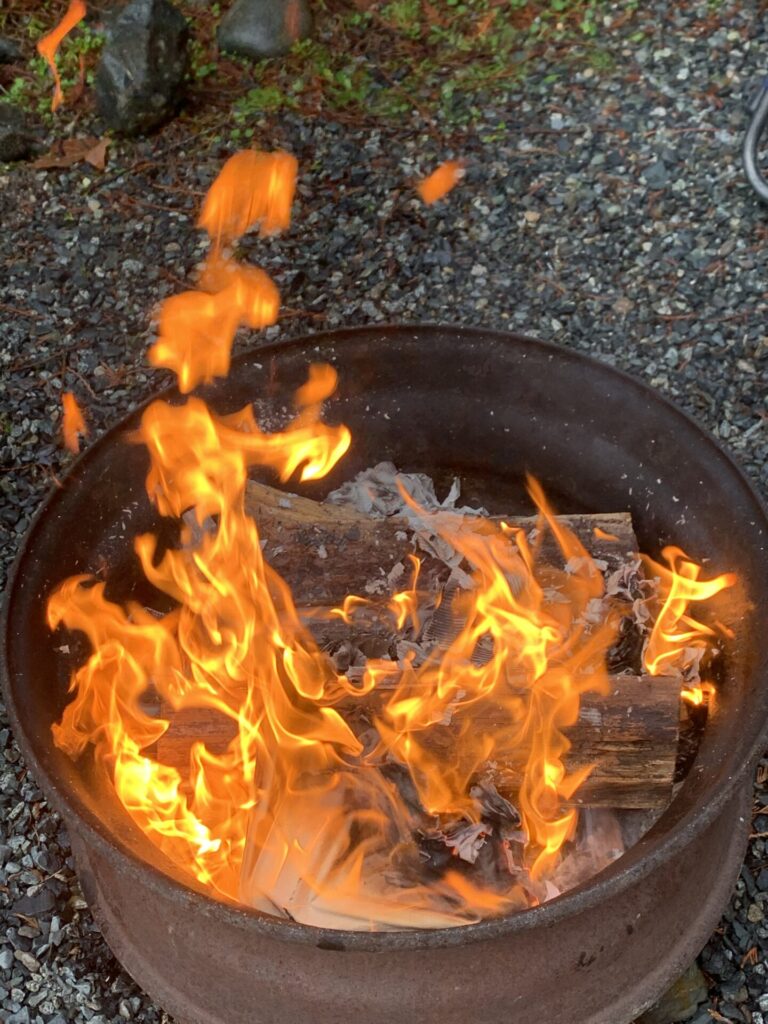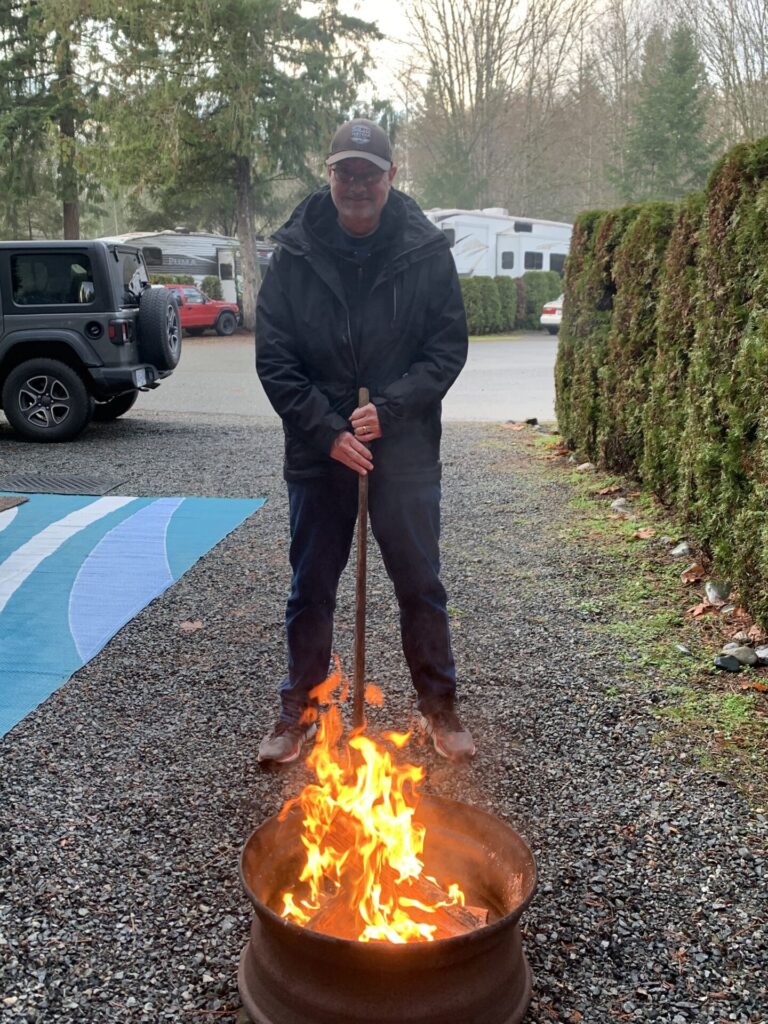 As presented by my Fire God!
11/29: Rainy day
We did get in a fire later in the day,before the rain drops forced us back indoors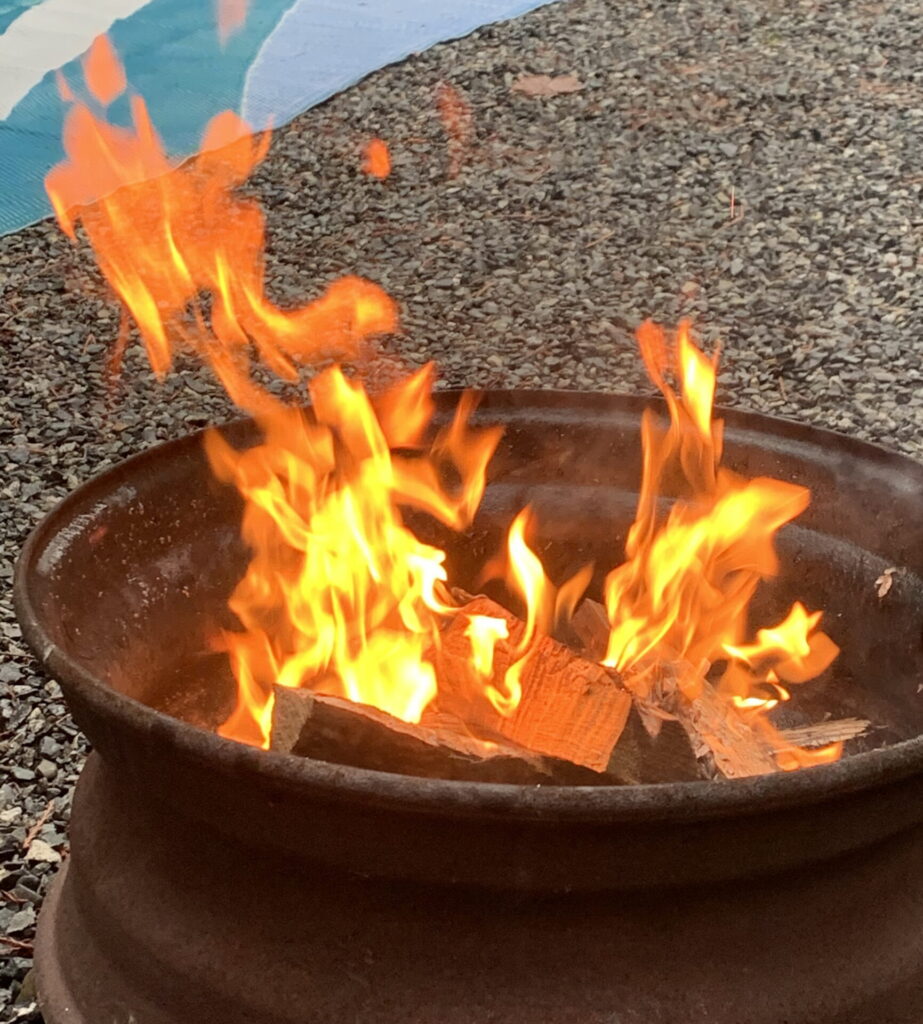 Nov 30th – Last day of this wet month. We think the day is not totally lost if we can get in a fire. Very nice..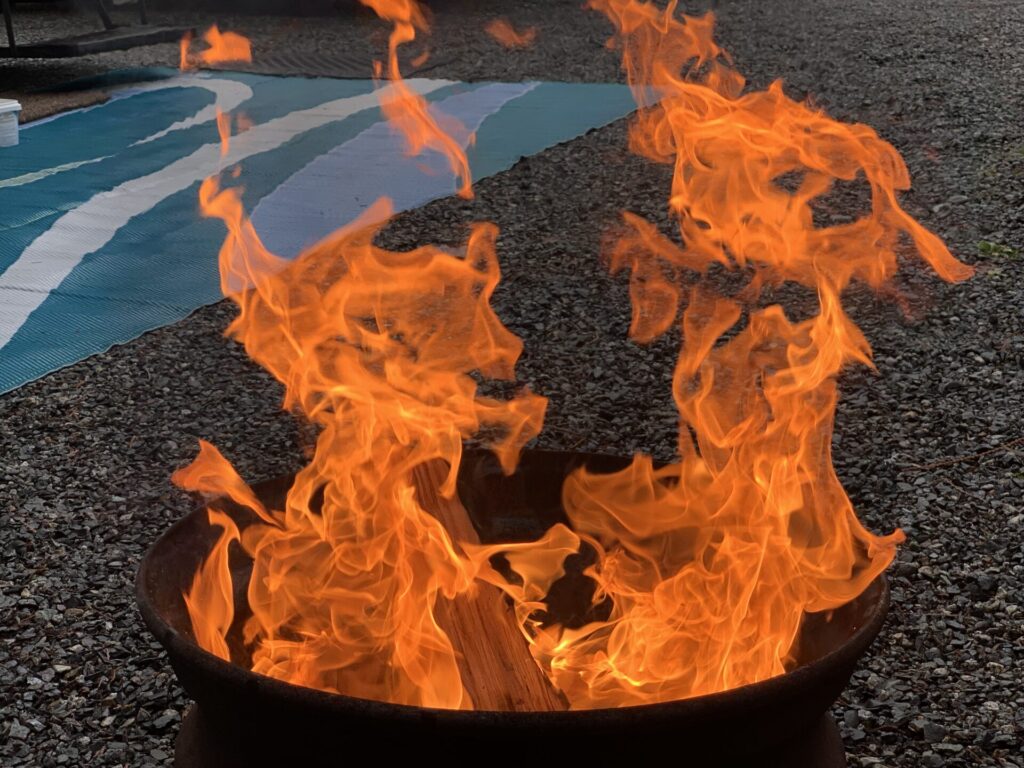 Oh NO! What is happening… where is my 🔥 god???
Relief! Back to normal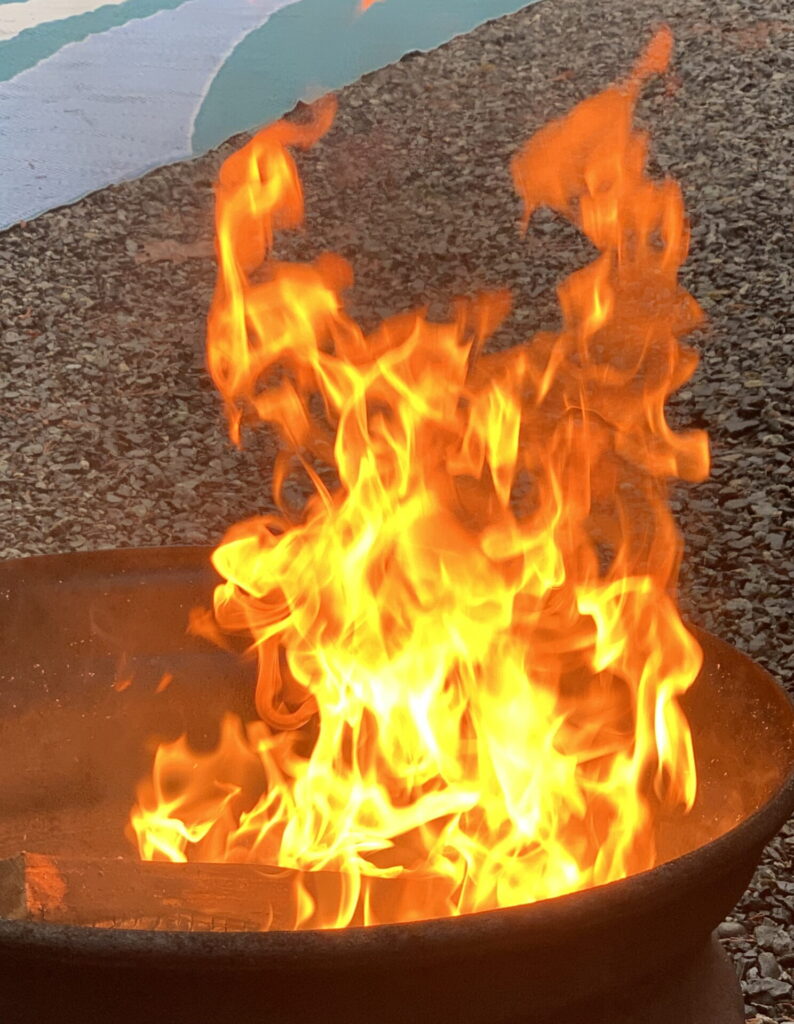 November is done which means….. December and our advent calendars!!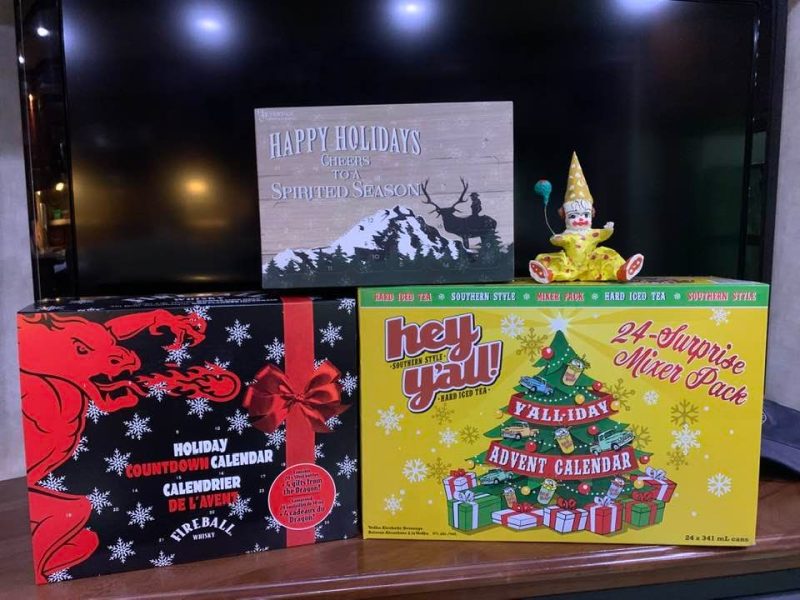 Come on DECEMBER!!