Rain, rain go away.  I've been saying that lots!  This is the road out of the park.
Perhaps I should not have complained about the rain.  We have a long way to go, hope the weather doesn't get worse.
Not a fan of fog!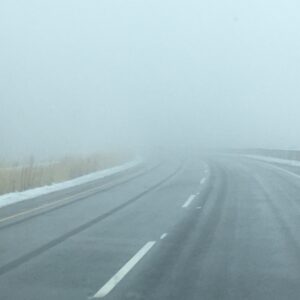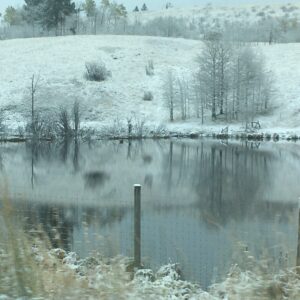 A short break between the fog patches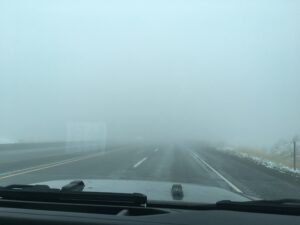 And another patch
Highway is open. Roads should be OK.
Clouds are relentless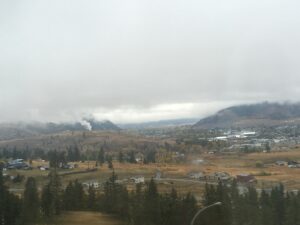 Here we go again!      Seeing is overrated, we're discovering. 
                                     Highest speed limit we've seen in Canada, 120k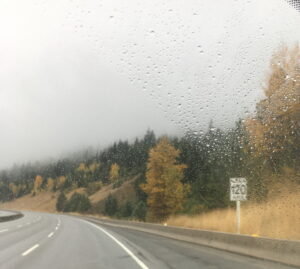 This is better, now we only have to watch for avalanches.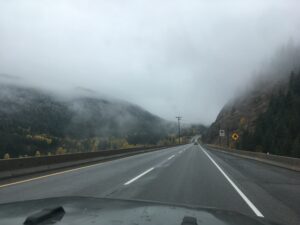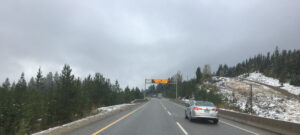 Out of the snow and fog, for now   
    Oh look! A train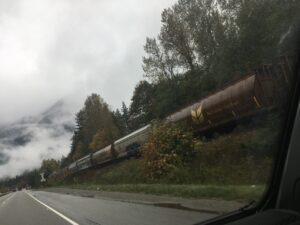 The city named after the band 🎸
Border wait times. Not that we can cross.
We're getting there, I'd post the name of the bridge but never did figure it out. 
Almost at the ferry 😁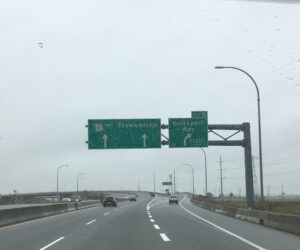 | | |
| --- | --- |
| | Cost to cross:  $90.40 |
We arrive a little too late for this ferry.  Next one at 2p. In line waiting to board.
Time to board!
A little crowded in here.
There are some confusing signs, are we permitted to leave our vehicles? We decide if not, someone will send us back.  We head to the sunshine deck.  No sunshine here.
| | |
| --- | --- |
| | Really windy and cold out here. In we go. |
We explore the other levels then head back to Bob.  These photos are taken from Bob's level.
We just get settled in Bob when my cell rings.  It's Helen!!  We haven't spoken for quite a while.  We thought we'd lose service, we don't.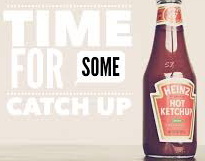 Helen keeps us company the balance of the ride. 😁
Hello Victoria!
Made it!  Megan treats us to Indian for dinner, delicious.
Happy to be here but we are all missing Kyle.