We arrived on Saturday, June 11th at our first working farm. Very nice day, as is Sunday when our friends, Wilf & Brenda are coming for dinner. Sunshine warmth galore. Sunset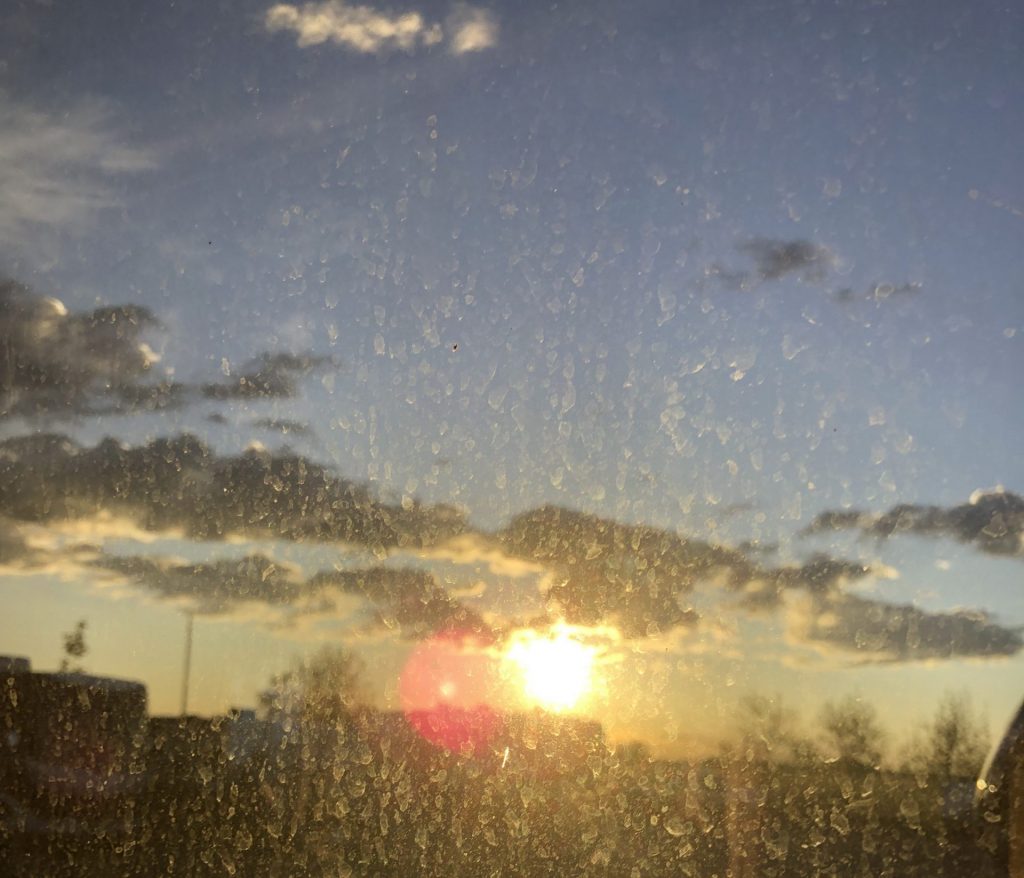 Sunset through our dirty window
The farm has sheep, lots of sheep who we quickly learn love to talk at night, 4 cows, see only one photo on the previous post, 2 alpacas and 1 donkey also on previous post.
No names are supplied so we named the alpacas are Salt & Pepper. They aren't beautiful but cute. Think they need to be brushed.
And sheep to keep straight, so no names for these critters. Ba, ba….
Then the down pour for 3 straight days. This video does not give it justice
Still had a good week ending up with a BBQ at Wilf and Brenda's RV park on Friday night. Hum, looks like it may rain, up go the tent. This isn't just working, turns out it is inside out..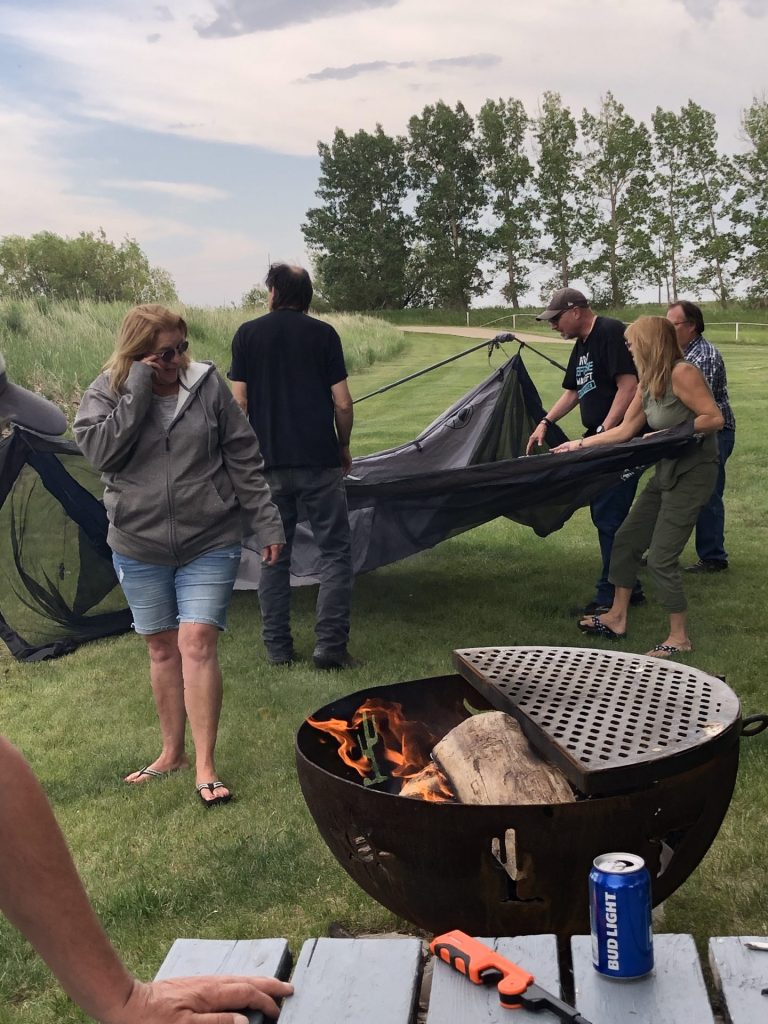 .. Whoops, lets try again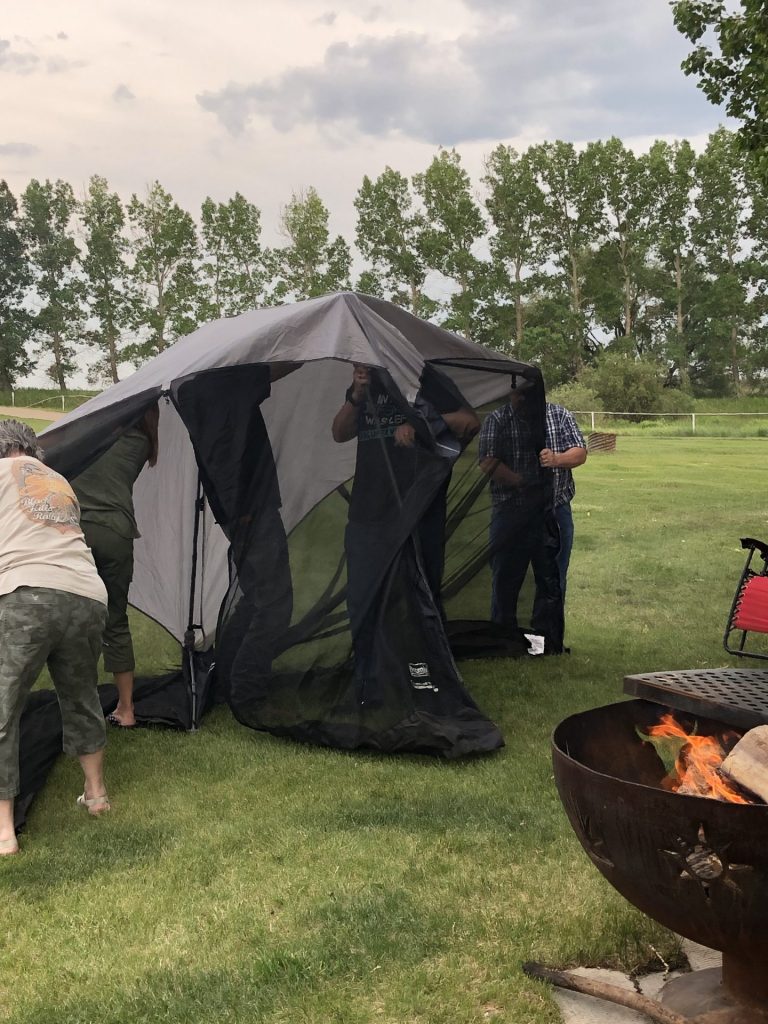 Got it done, before the rain started, with many, many laughs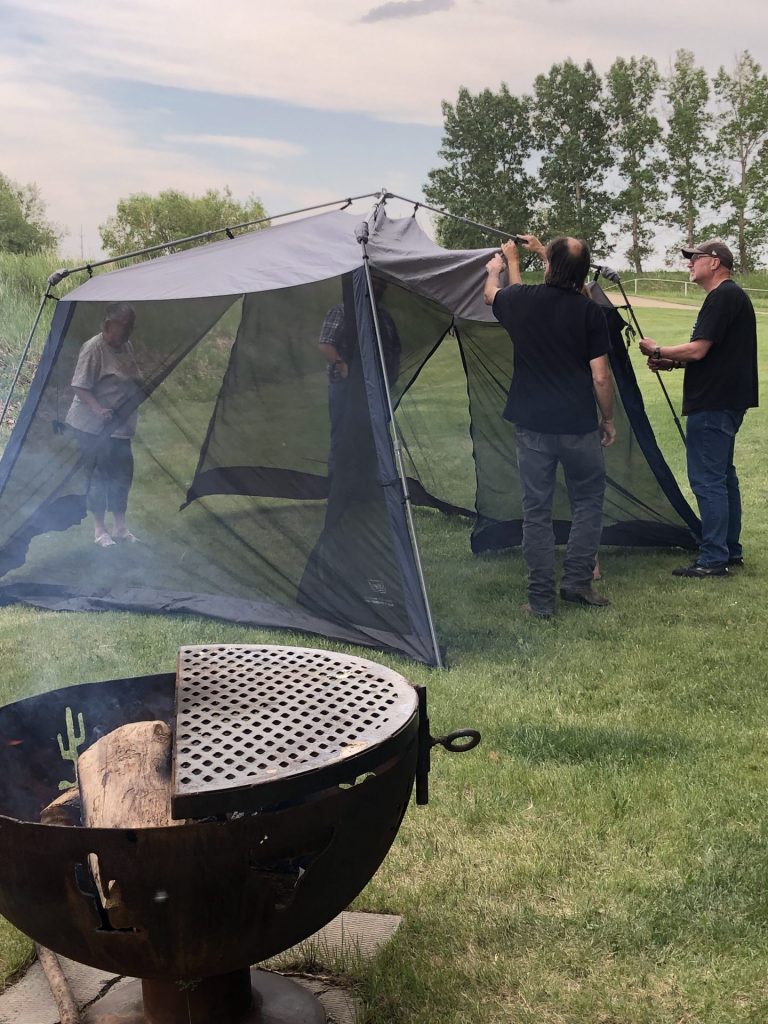 We are much old for this to be our first, but our first it is. Cooking real food on a fire pit (not just s'mores)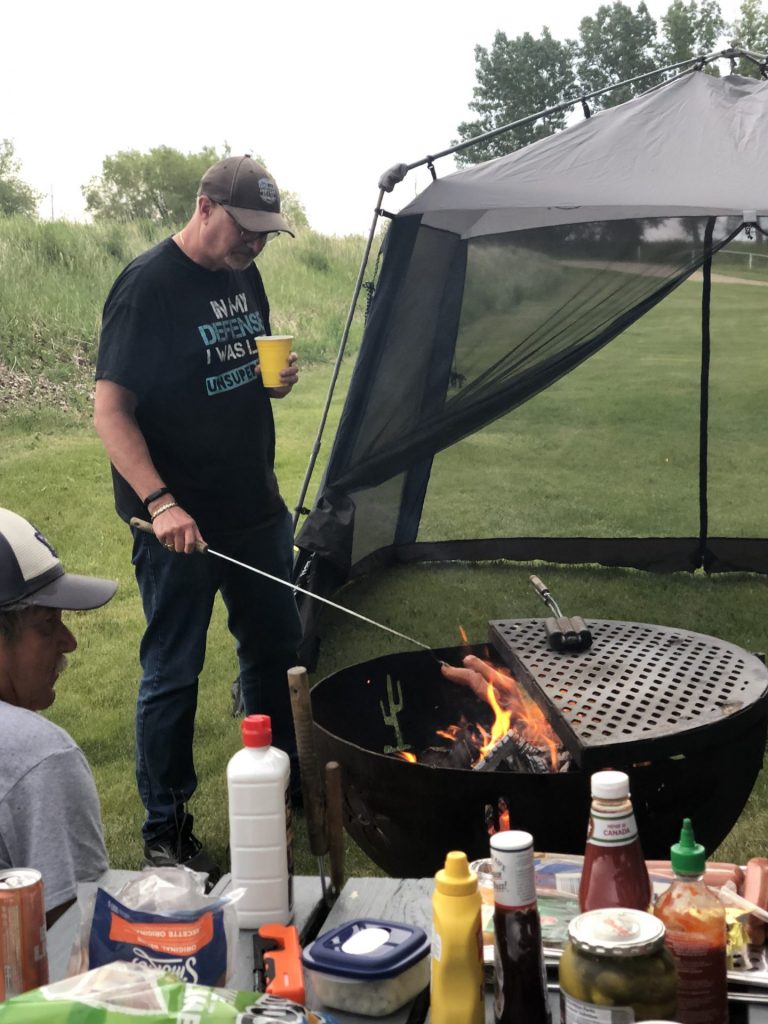 Wilf's and Brenda's lake, a super nice site
So ends another week 🙂