Today's first adventure is to Painted Desert Trail in La Paz,  Doris and Kevin, who sent us to Telegraph Hill, are sending us here.  They assure us this trail is a piece of cake.  In the hot tub last night, another couple confirmed it was an easy trail, walking sticks not required.
What no one told us was, the 4 mile/6.43k drive in on a very bumpy dirt road!
These roads & worse are what Bob is built for but are our bodies??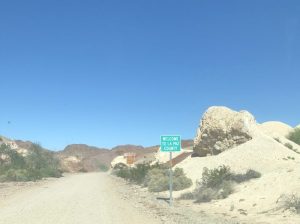 We're here…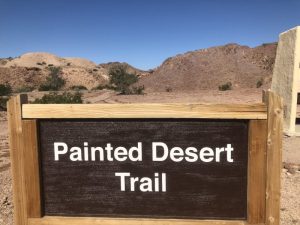 Pictures are worth a thousand words  🙂
Prior uphill climb=going back down, down we go!
We are heading to the path down there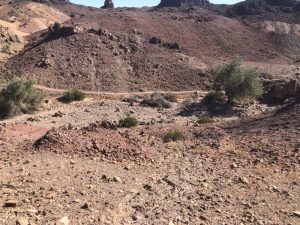 Who's that coming out of that cave!!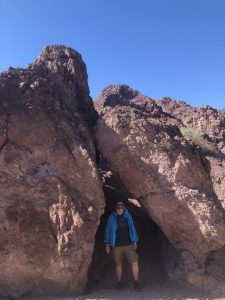 We've determined this is the "horse poop" capital in the States.  Every few steps we encounter more poop.  Finally took a photo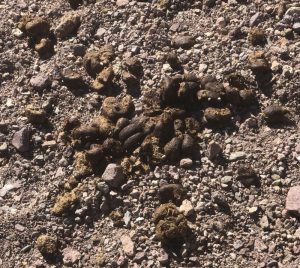 Guess I'm really not good at not commenting.  It is super windy here but no snow, loving it!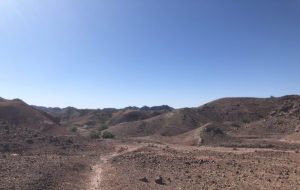 Turn the corner and there he is!  Our faithful Bob!!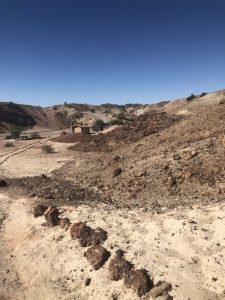 Our drive out is when we thought to clock the mileage
Part 2 of today's adventure
The hot tub couple said we should go to Lake Martinez as it's just down the road
Wish this Tiki Bar was open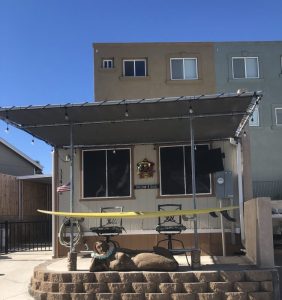 What an eclectic place. There are homes worth millions next to dilapidated homes/trailers.
Wee Allan standing between the garage doors
WOW vs REALLY
Those views!
Birds in the water.  Now if I was my friend, Miranda, I'd know what birds.  For now they are just birds 🙂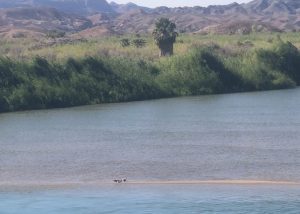 Drive back we snap the helicopter on a popsicle stick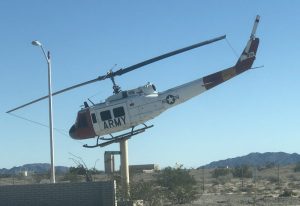 Then the Yuma Proving Grounds which will be another's day adventure
Back home we go for left over pizza, salad, and Allan's first attempt at fries in the air fryer, then hot tub.
See you all tomorrow,  Pleasant, sweet dreams.
UPDATE:  Fries were delicious as was the entire dinner