Never have we ever seen something like this before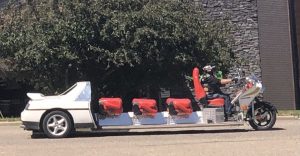 | | |
| --- | --- |
|    Morning adventure | |
Mr. Cucumber here we are!
The sales are on an honour basis.  You select your goodies and pay in the locked box.  We scrambled to make the correct change, they take cash only.  We don't carry much cash, luckily, we do have a change wallet in Bob that came to the rescue.
Our haul!!  All for $8.50 🙂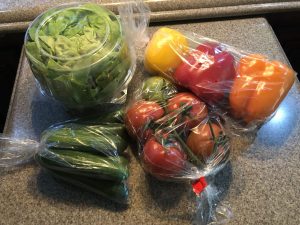 Tip! (just learned tip):  To ripen tomatoes place in a warm spot in a paper bag.  Worked!!
| | |
| --- | --- |
| | Afternoon adventure |
We each select our flight beers!
We liked all but one of the beers, Allan's favourite remains the red.  This one named     Midday Mariachi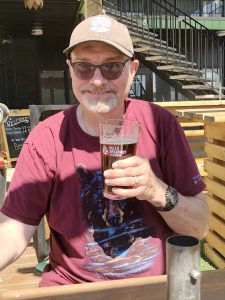 End the day with a blazing fire