Road behind parking area. and some of our neighbours.
Lots of track action.  The series here include: Formula 3 Americas, Mazda MX5, Lamborghini Super Trofeo, Porsche GT3, and of course IndyCar.
Several series qualifying today, some races as well.
Whoops didn't quite stay on the track.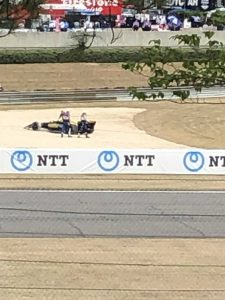 We are anxious for Indy qualifying at 3p. We settled into our favourite spot to watch.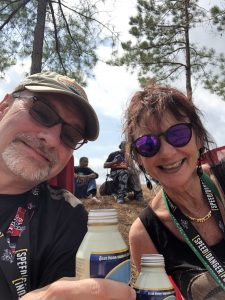 Sadly, Allan's driver, Alexander Rossi, @AlexanderRossi  qualifies 8th ahead of Felix's, @FRosenqvist  shabby 18th.  Takuma Sato, @TakumaSatoRacer surprising takes the pole.
The activities include a wine festival, "Wine Down with Indy".  Free sampling of wine from various regions.
Severe weather, yes more rain, forecasted for overnight.  This is Bailey's windshield.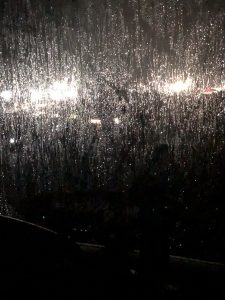 According to our neighbours, the next morning, the storm was very scary, bad winds, heavy rain. We both slept through it all.