Picture this:  I'm sitting at my desk,  Allan gets up, walks towards me (also the front of the bus), excited says "Dear" to me, nope to the deer visiting.

Today's adventure, explore Centennial Park in downtown 100 Mile House.
At the park's entrance there is a large open green space featuring a splash park, swings, playground.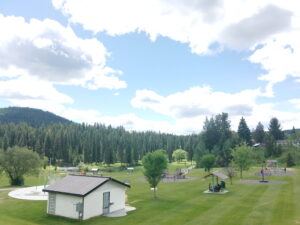 The trail winds in the woods and ends by a waterfall.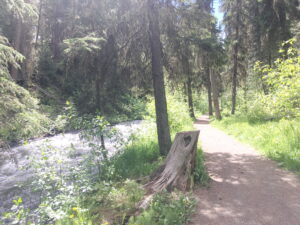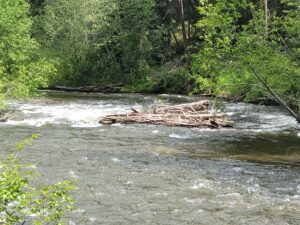 So powerful!
Yahoo reward time!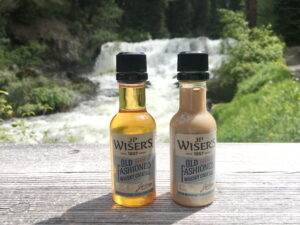 We arrive back at camp, there are 3 more deer.  Wasn't fast enough to get the 3rd deer or their faces.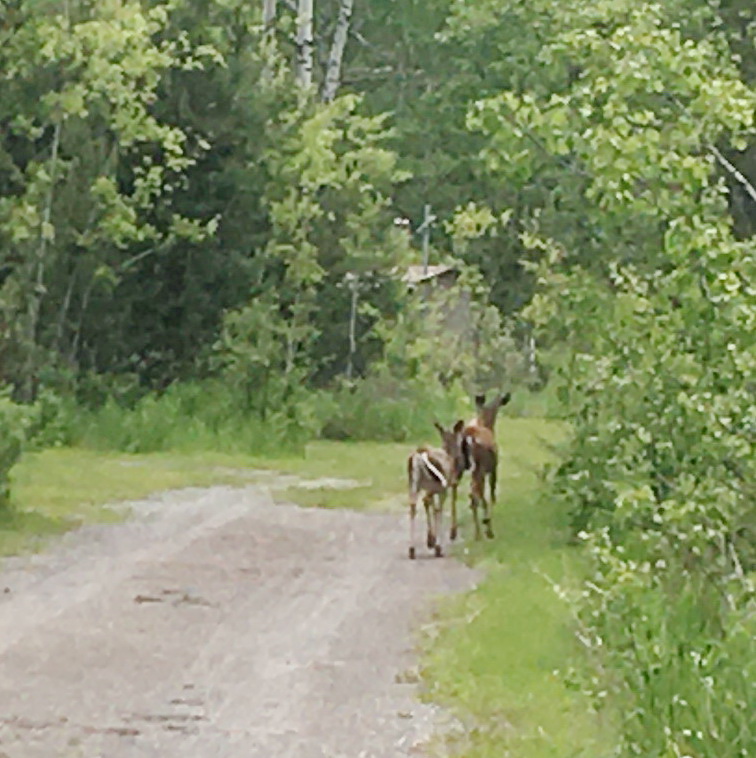 Bailey awaits us         
We've been concerned about the exhaust pipe, even more so since Allan pointed out, it could detach and hit Bob and we would not even know.  The bolt holding it on is rusted.  Allan has attempted the removal several times.  How happy is this face??