On the road again!  Today we are heading to the Lebanon KOA leave at 830a;  64,798k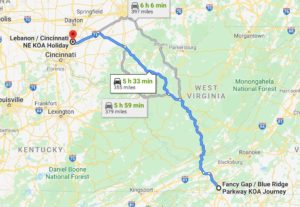 Drive is 5-1/2h.  It will take longer, because, after our 14 days in Fancy Gap with access to nothing, we're going to stop at Kroger's to restock, then get fuel.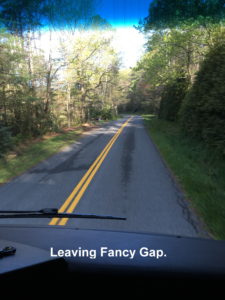 Allan is not a fan of tunnels, and here we are quickly approaching one.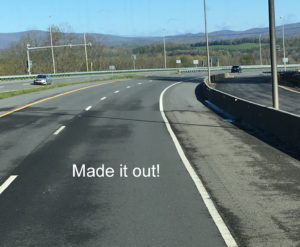 It's a nice drive through the mountains.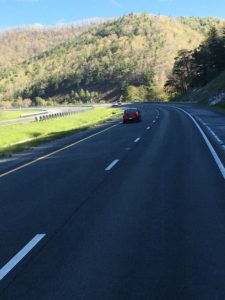 Nice, unless of course you are a trucker who's brakes fail!
Steep runoff ramp…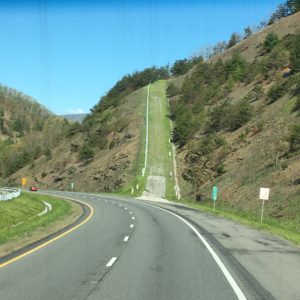 Allan, don't look now!   Another one!!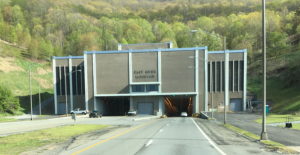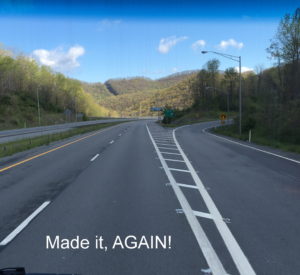 We're now in
We pass several sets of 3 crosses.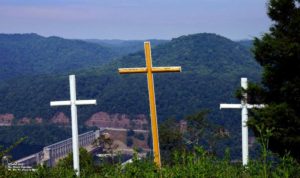 What is the significance, my friend, Google educates me.
Slow down, we don't want to be tipsy 
Yippy tolls, haven't been through one in a bit.  Luckily they take the E-Z Pass transponder we have.
What's that?  A railway bridge.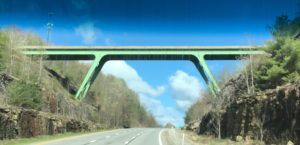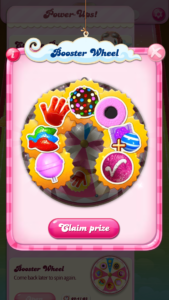 Woohoo !!
Another toll.  Total toll count: 3; cost $18
These purple flower trees, look like lilacs, line the highway. Hard to get a good photo, this doesn't do it justice.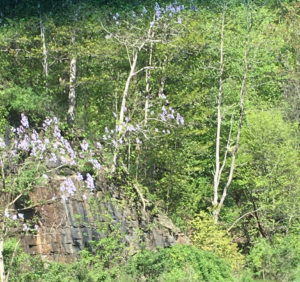 Love the lush, greenery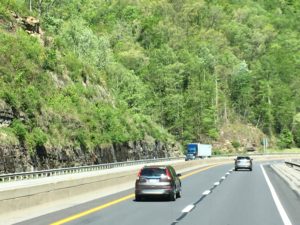 Heading into Dunbar, WV for groceries.  I thought it was close to the highway,  not so much.
Groceries bought, on the road again.  Oh good, a 2 lane highway for how many miles??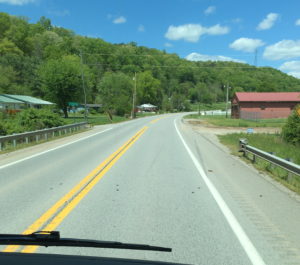 Ohio, made it!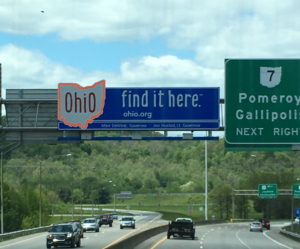 Construction, we are on the right route.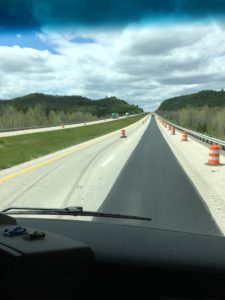 Made it to the #KOACamping after driving through Historic Lebanon and some narrow streets.  Arrived at 430.
Longest drive to our site, the park is not that big!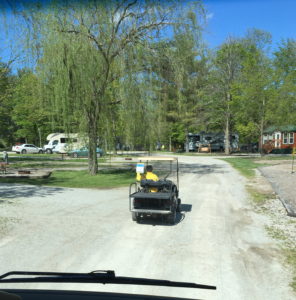 This police car  isn't singling us out. 🙂

Keep going and going
Made it!
Set up, social distancing !!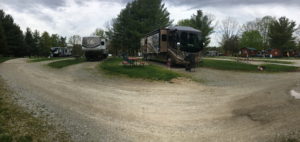 Dinner then a fire.  As my friend, Eva would say… Life is good!