Turns out this schedule is just a suggestion; little started when stated.
Open the door to a    Visitor
Day begins with the helicopter arriving. Helicopter
K&N Nascar up next but first a bevvy
Lined up

Let's go racing
With a little help from my friends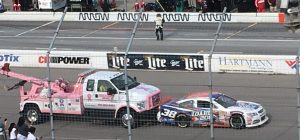 Wrong direction!
Opening ceremonies includes the Corvettes taking the drivers around the track after intros. After the flag ceremony the announcer asked all present & past military remain standing to be recognized.  Wish us Canadians would honour our military more.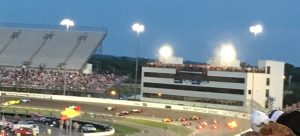 And we're racing!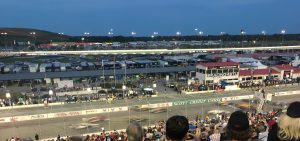 And  we're goofy excited!        Us Vrooom
Not happy with the race results.  Takuma Sato @TakumaSatoRacer should have been suspended from this race after he caused the lap one  crash in @poconoraceway last week.
At least we went from this to this
I'm  officially this year's
With 2 races remaining, Allan's driver @AlexanderRossi is 3rd with 517 points; @FRosenqvist  is 10th with 324 points.  Even with double points for the last race it is mathematically impossible for me to win.
Being a good sport, I conceited today.
Travel day tomorrow.  Heading home.