Leave at 830a, seems to be a popular time for us, 67,989k
Weather turns dreary, scenery not as scenic     
Standard reduced to one lane section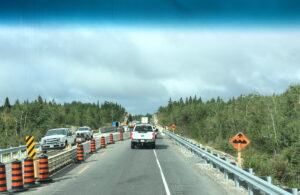 The strangest things pass us!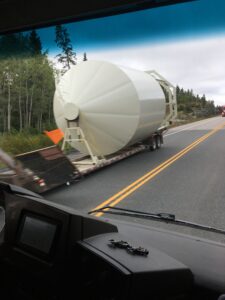 Manitoba coming up, 2km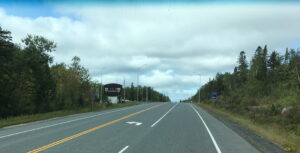 Made it!   Hello Manitoba!!
More better, Hello Divided Highway!!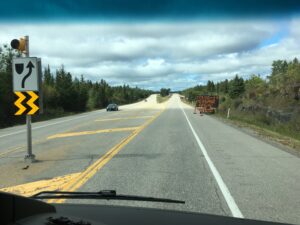 Clouds and more clouds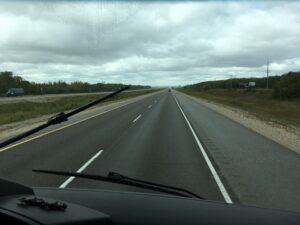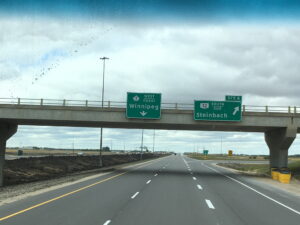 Now the dueling GPS begins.  Not one of our favourite games. Which one do we believe??
We choose to not do a u-turn!  Good choice!!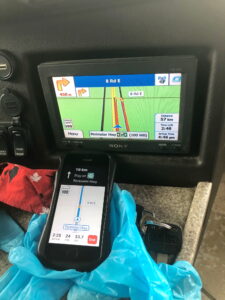 Made it!  Arrived at 235p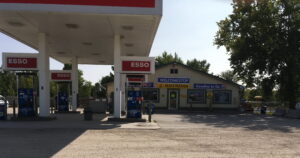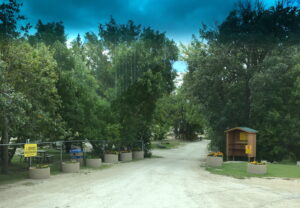 First campground we have been in that builds elevated  electric rooms.  Flooding issue?   
Allan begs to differ, beer o'clock is now.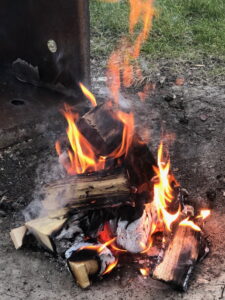 September 09 – Explore downtown Winnipeg day. Turned into a "drive by" day, was much too peopley to walk around.
We go back to the campground which is really in the outskirts, in a town called, St. Francois Xavier We still need some steps so thought we'd walk to the town. Nope it is over 3h walk each way on the side of the highway.  There is a gravel road next to the gas station/check in building, there is a turn close to the start but we decide to give that a go.
Pleasantly surprised to find  ..
The dirt road ended up in an estate subdivision filled with large homes.  We managed to get our 10k steps today.