Such a beautiful place, Silver Creek is just a 10 minute walk to downtown.  We head their using the boardwalk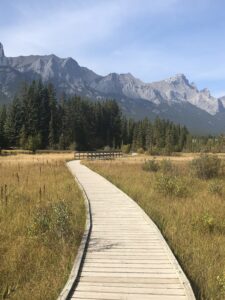 Picture perfect!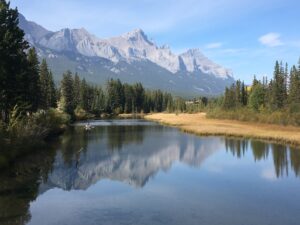 They closed the main street to vehicular traffic which is nice.
Allan is going to be adventurous and try The Grizzly Paw's version of amber ale.  Love how craftily, craft breweries, name their beers.  Allan tries Rutting Elk Red, which he proclaims acceptable :), I have Rundlestone Session Ale also OK, but I wanted a Beavertail Raspberry Ale, they were sold out.  We lucked out, it was Taco Tuesday, $3/ea.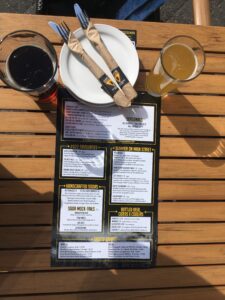 Head off again, get it 🙂  

and explore some more
                  End the day with a fire!       
Banff tomorrow!