09/26 – Happy "last race of the season" Day. My driver has pole,
Colton let you down, again! Suck it Allan; get your wallet ready. Hum where will we go for dinner??
Results: Allan's driver Colton Herta won, my driver Josef Newgarden came in second. Allan has the priviledge of having his car first for a week. Mine then, moves into the lead till at least Feb 27th, the beginning of 2022 season. (for those in the know, these cars represent the cars we were able to purchases last time we were at a live race). Fun season, sad it's over already.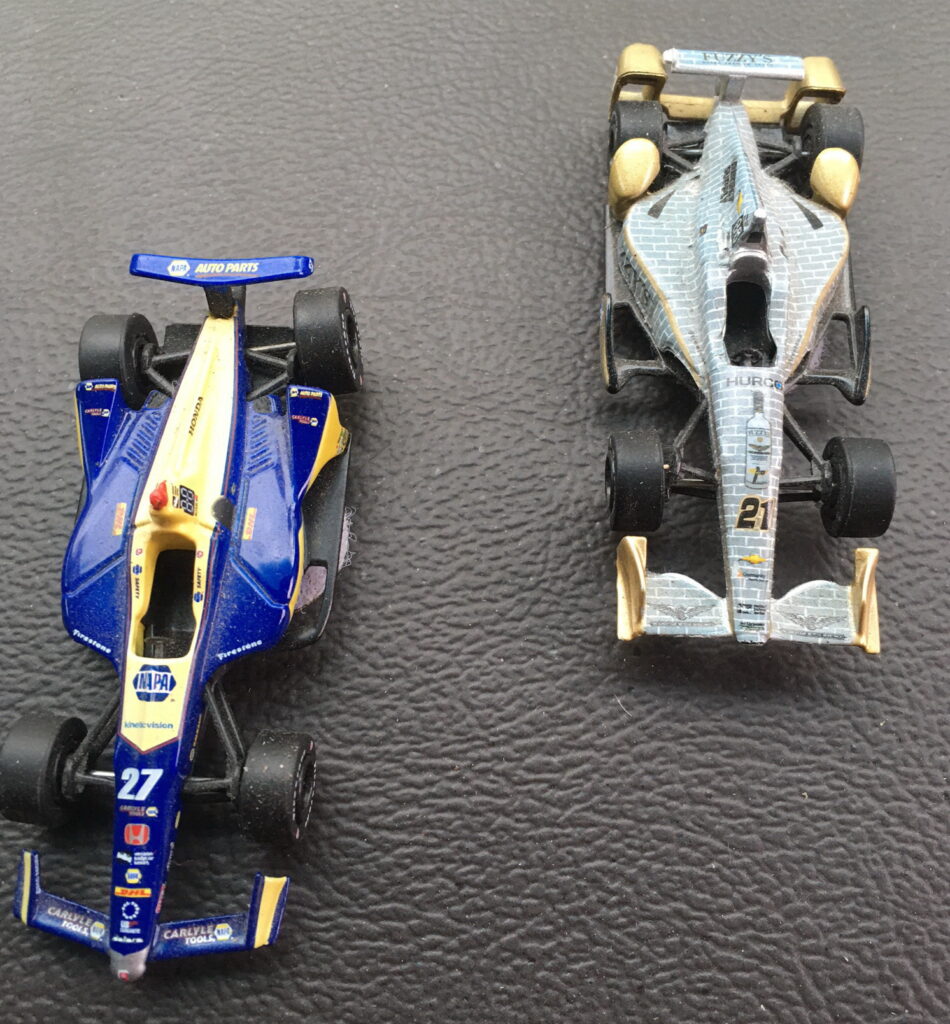 09/27 – Today, we leave Wood Lake RV park. Off to Enterprise RV…

…to get the slide motor replaced as well as some other issues hopefully resolved. Enterprise will have Bailey for 2 or 3 days SO Yahoo! we're going on a mini holiday to Sicamous, we opted for Joe Schmuck's because they have personal hot tubs!
Our super cool friends, Doris and Kevin are driving from Ontario to BC. Kevin is a, driving long hours, animal!! They make it to BC in time, actually a day early, to meet us in Sicamous!! What a great surprise!! We choice well as Joe Schmucks has a few RV sites. This photo is actually when they were leaving on the 29th.
We have some chit chat, let's get caught up talk then off for dinner at Moose Mulligans. They ask for our vaccine card, Doris & Kevin have their Ontario proof of the second dose in we go.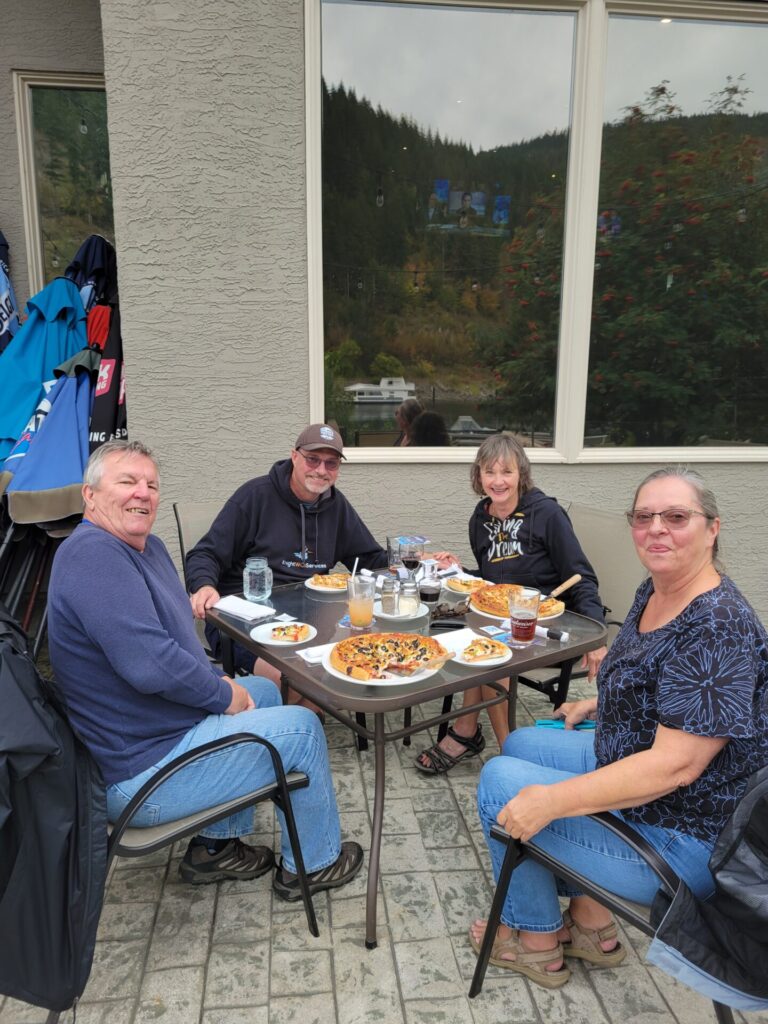 Back to Joe Schmucks, this works out well – we have the hot tub they have the firepit. Very unusual and much appreciated the park supplies the firewood.
Sep 29 – Salmon Arm day but first a walk in Sicamous, where we spot this beauty. As much as I like Summer better Mother Nature is pretty spectacular.
We make a few stops then head to the Salmon Arm Wharf The water is very low, for comparison the first photo was from then we visited in May, second is today.
Foot prints! This was under water in May.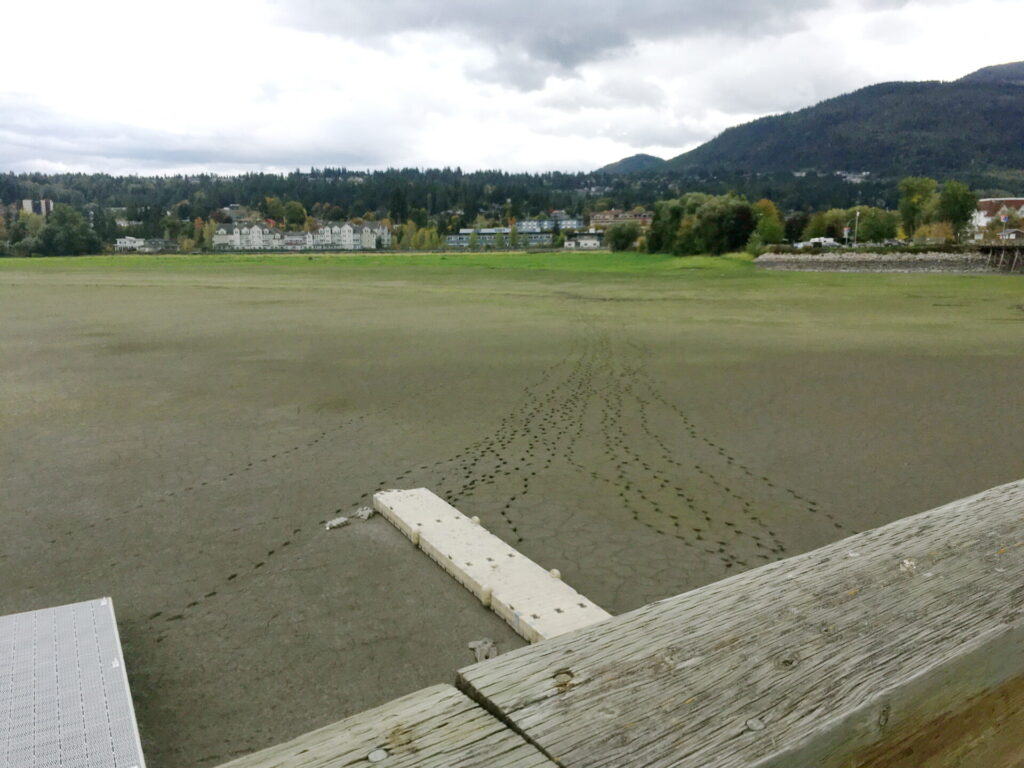 Today's dinner is delicious Indian food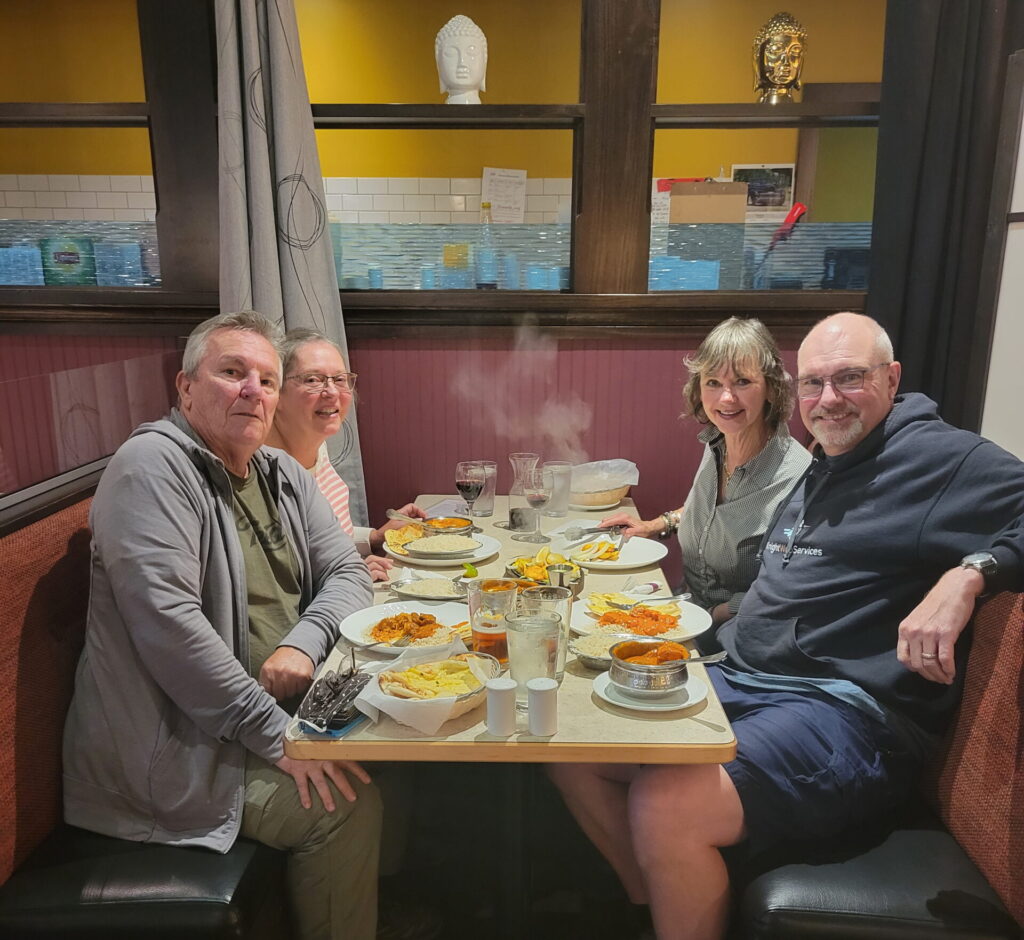 Doris & Kevin do not yet have a Winter site. It's now down to 2 possibilites, they are waiting for call backs. Go figure both parks call at the same time. This is them, discussing…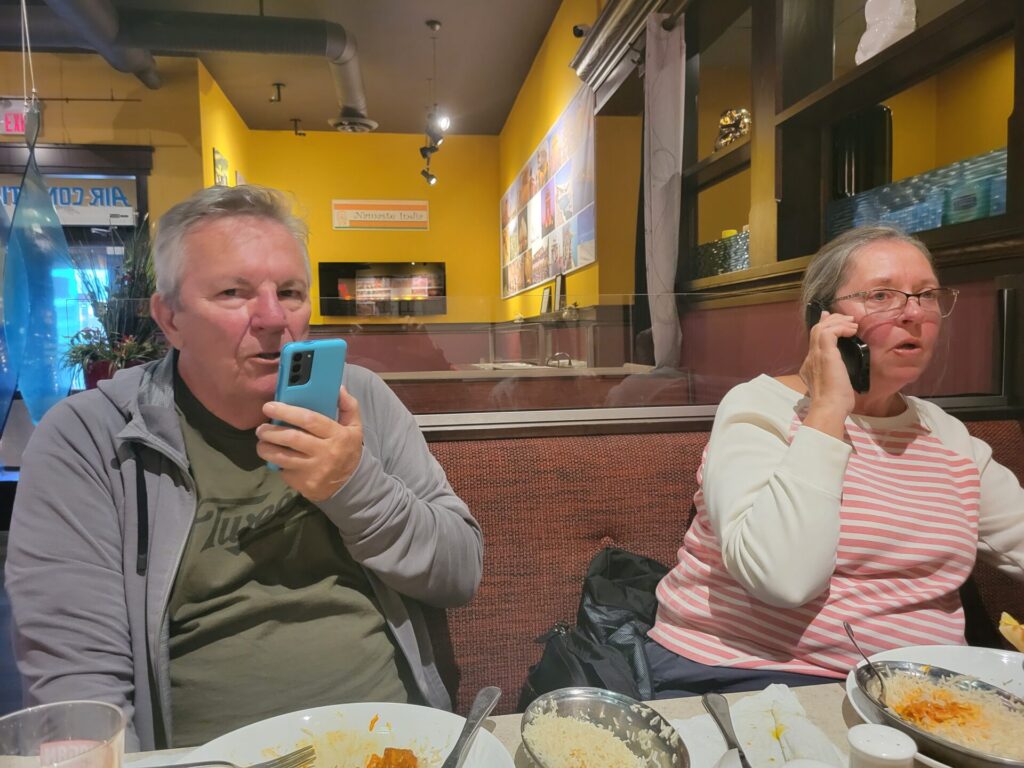 Doris' park for the win! Tsawwassen RV Resort for a month, then hopefully the border will be open.
Back to the park to hot tub and a fire. So ends another great day!