Our first ducking in Sicamous.  Duck #35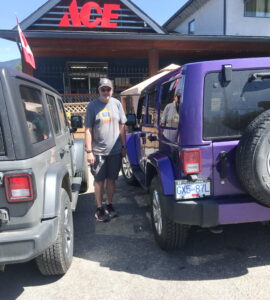 Back at the park we take a walk.  There is a nice wooded area meant for tent camping.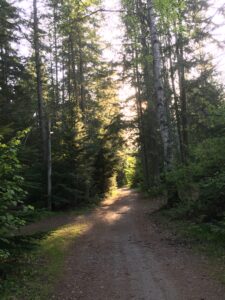 This is the smasllest park we've been in, we walk its entirety in under 15 minutes.  We notice the adjacent campsite has a fire ring with holes on the side which helps the fire breathe, our doesn't have any holes.  Allan gets to work with the exchange.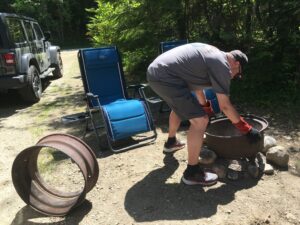 The park is home to these cuties, prairie dogs.   
They live under, what was, pre-covid, a mini golf course.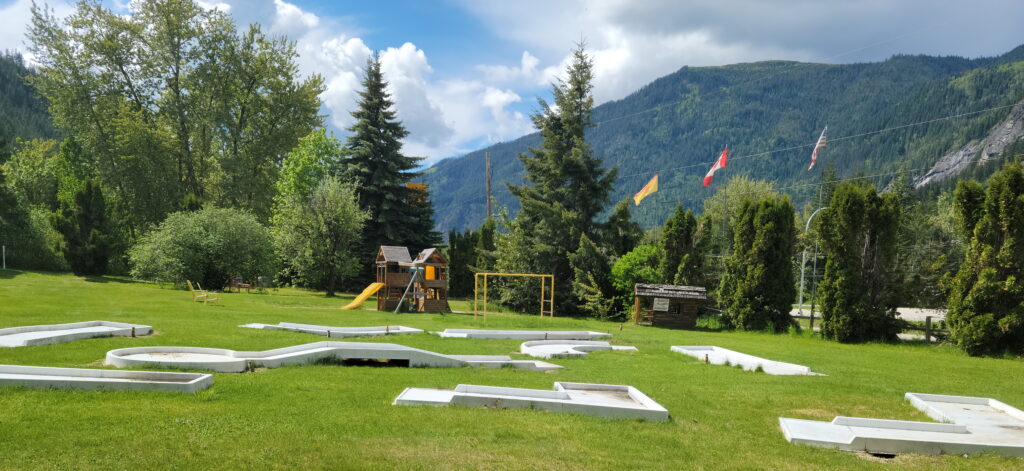 Little fellows standing tall.  🙂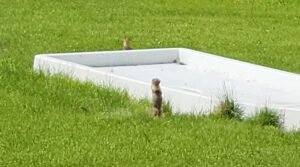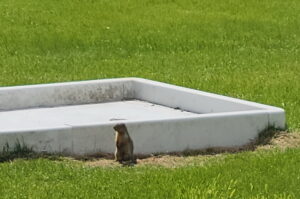 It's now race time!  Allan hooks up the outdoor TV.
This is my guy!  Josef Newgarden.  GO Josef!!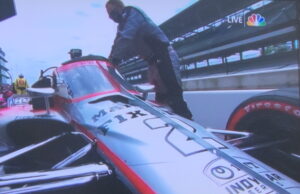 We're green!     
Clever advertising!  Conor Daly, the driver, was first diagnosed with diabetes at the age of 14, he is the only known U.S. professional racing driver who competes full-time while living with T1D. 
This is the view looking up from our chairs!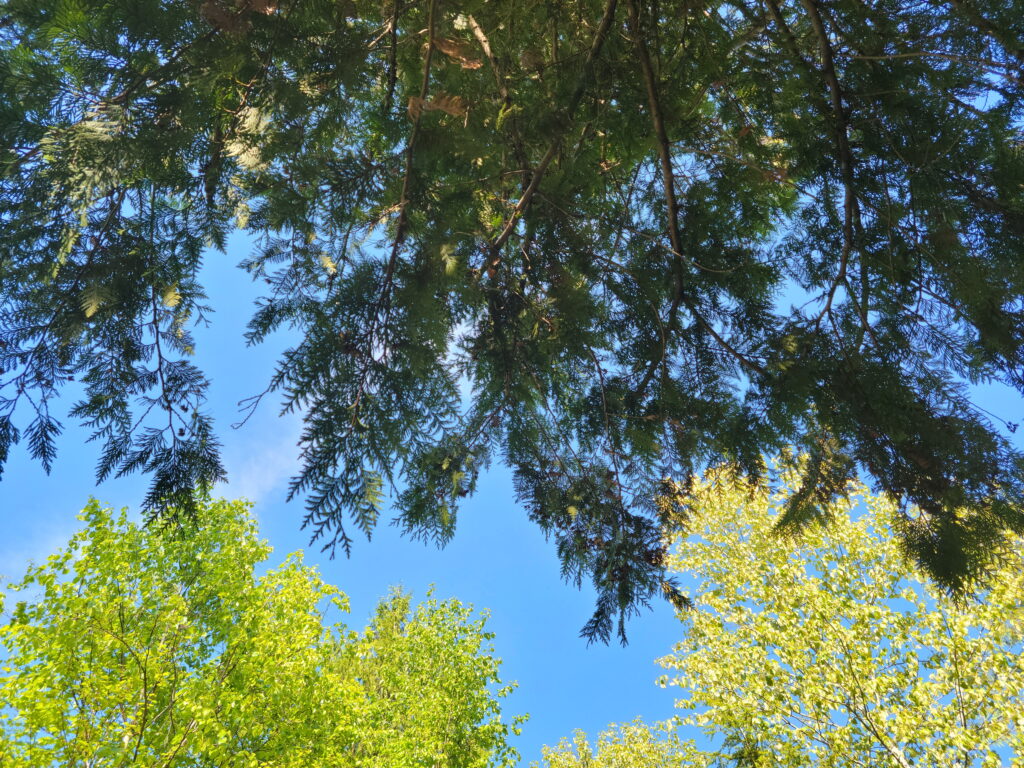 And the winner is!!  Rinus VeeKay!!  Not bad for a 20 year old.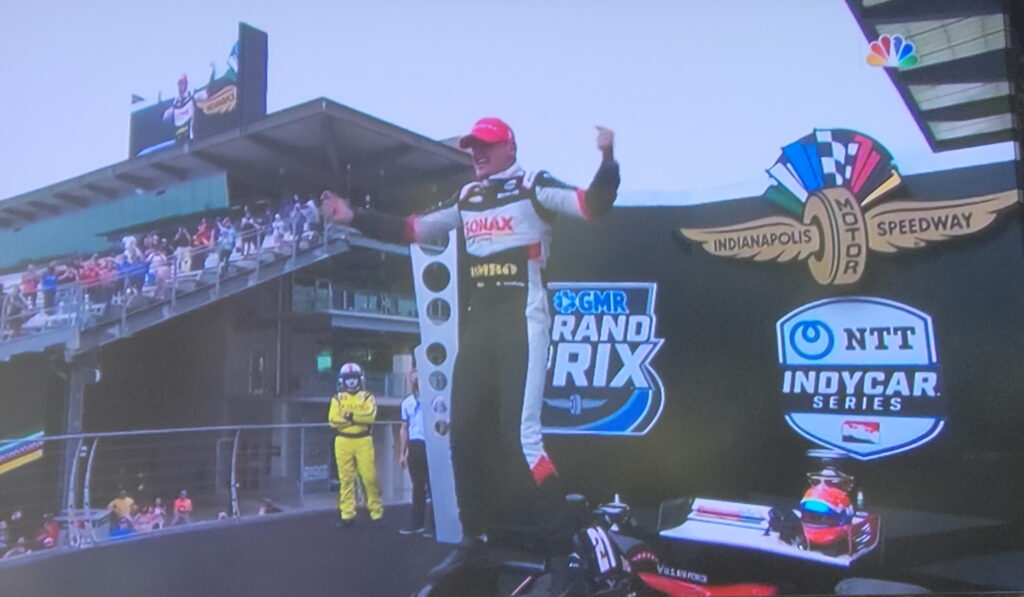 All that really matters though is, Josef came in 4th.  Allan's driver Colton Herta cam in 13th.  Woohoo my car, on the dash, stays in the lead!!
Next race, May 30,  The 105th Indianapolis 500.  It is the most prestigious race of the series.  Fingers are crossed for a Josef win.