Today we head to Hinton, AB.  It's about a 3h drive so we aren't in a hurry to get going. We leave iRVin at 1030, get fuel and are on the road at 1050.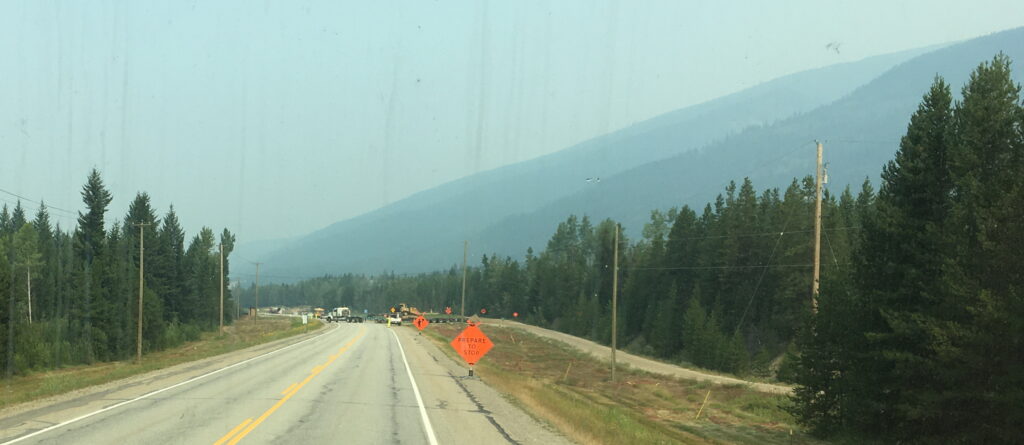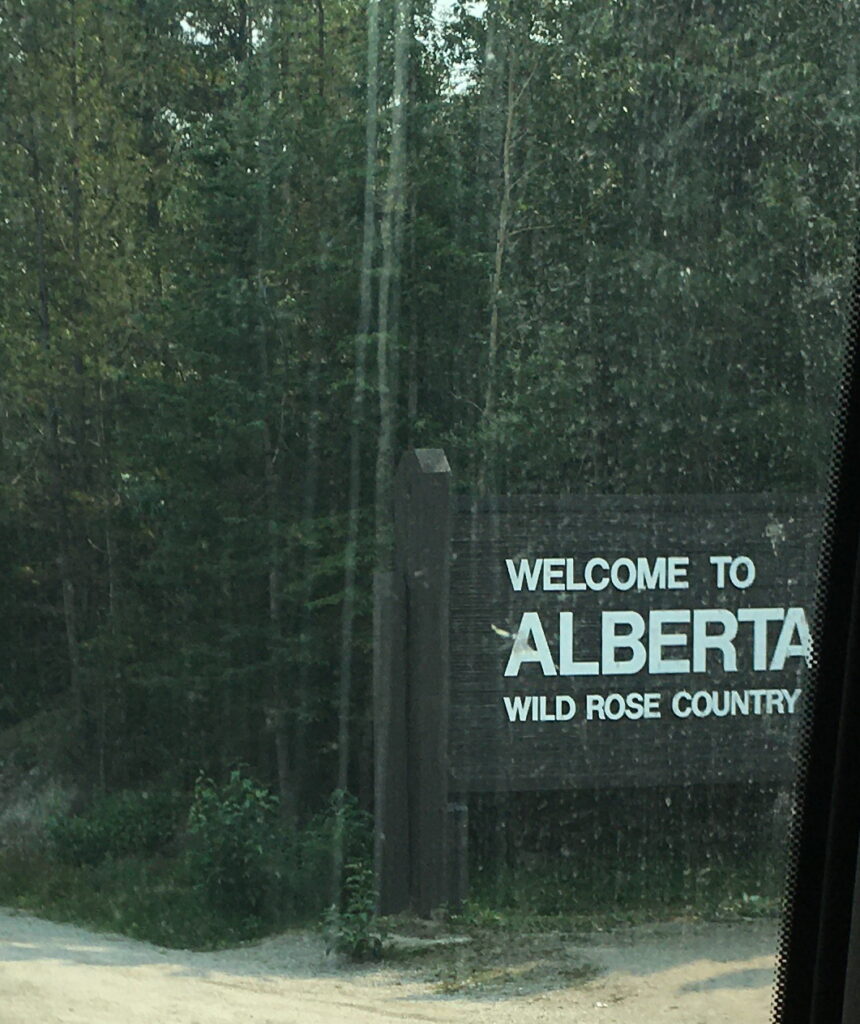 We enter Jasper Park, this time we do not have to pay $10/ea as we are just passing through. Rule is, you can stop for a "pee" break but no photo taking outside of Bailey.
We finally see animals. These guys have no fear!
The magestic Rockies are over shadowed by the wildfire smoke.
Yet more brave ones. Drink time, Cheers!!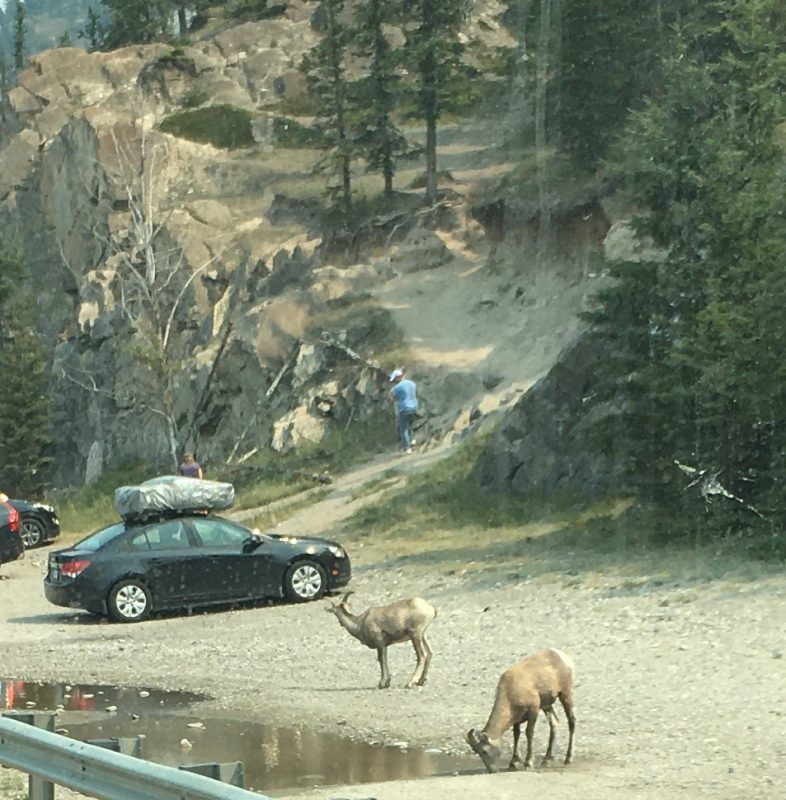 Great signage after seeing all the animals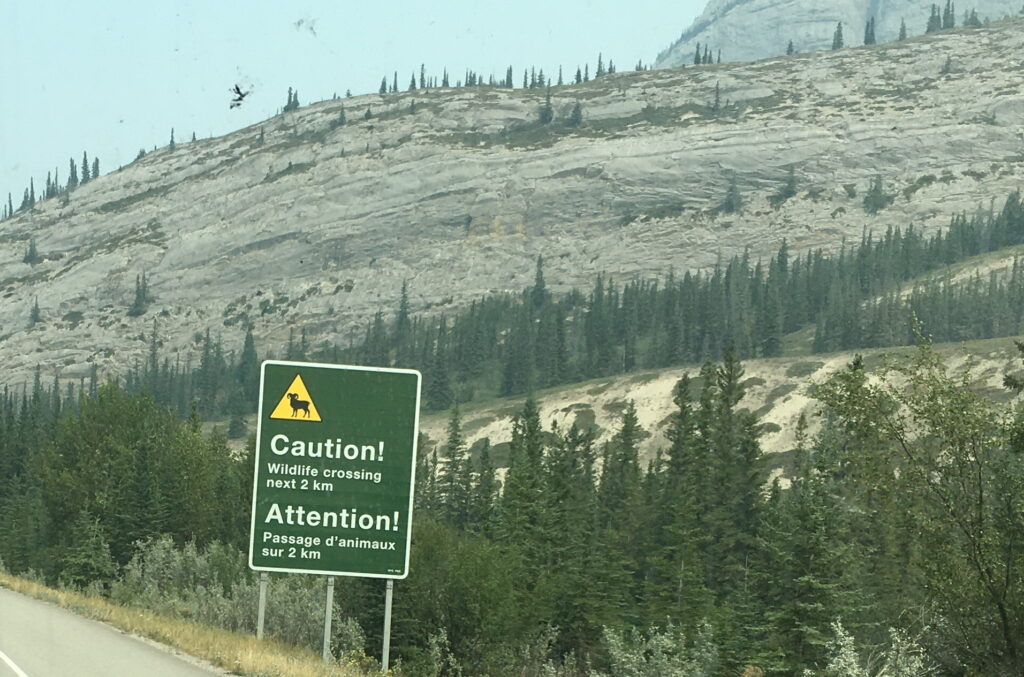 We are here!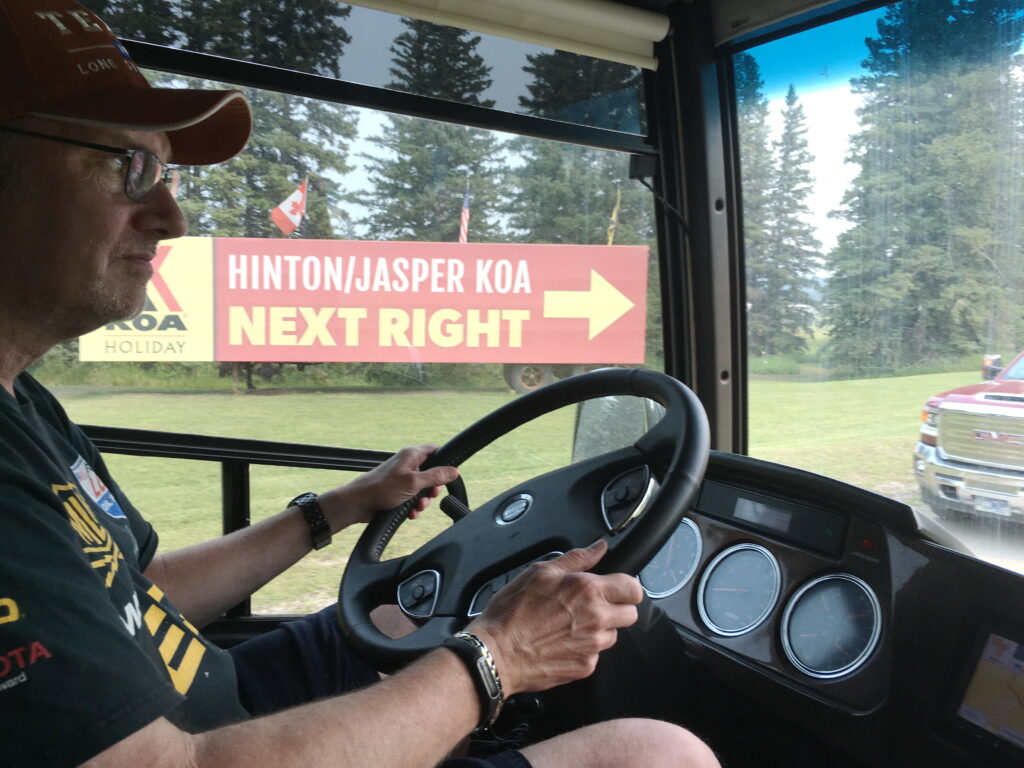 Hum, does this look sturdy enough? Off we go!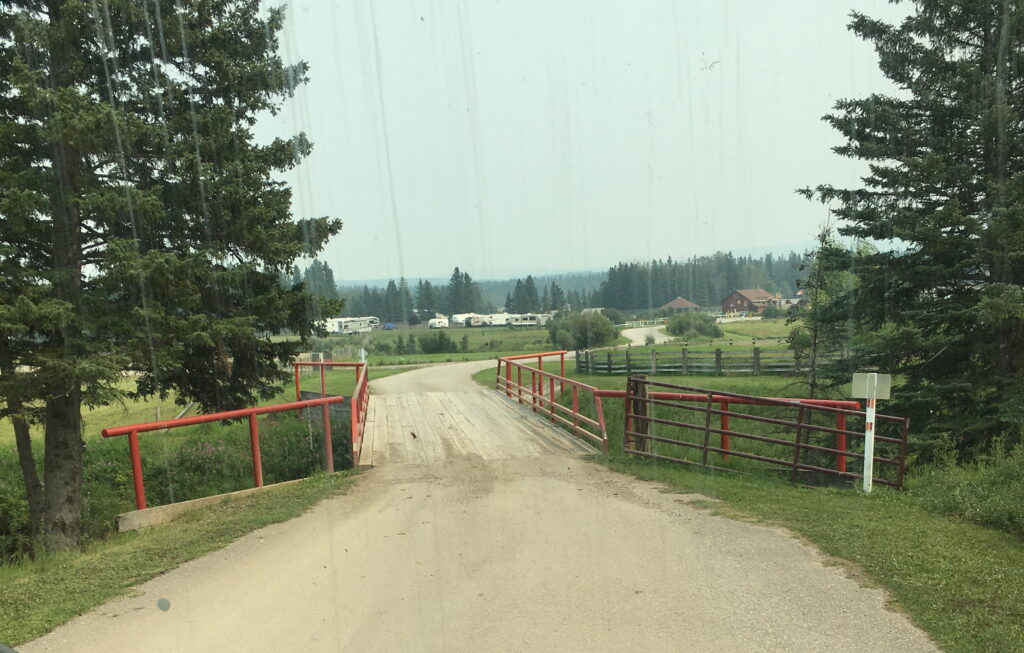 Make it!!!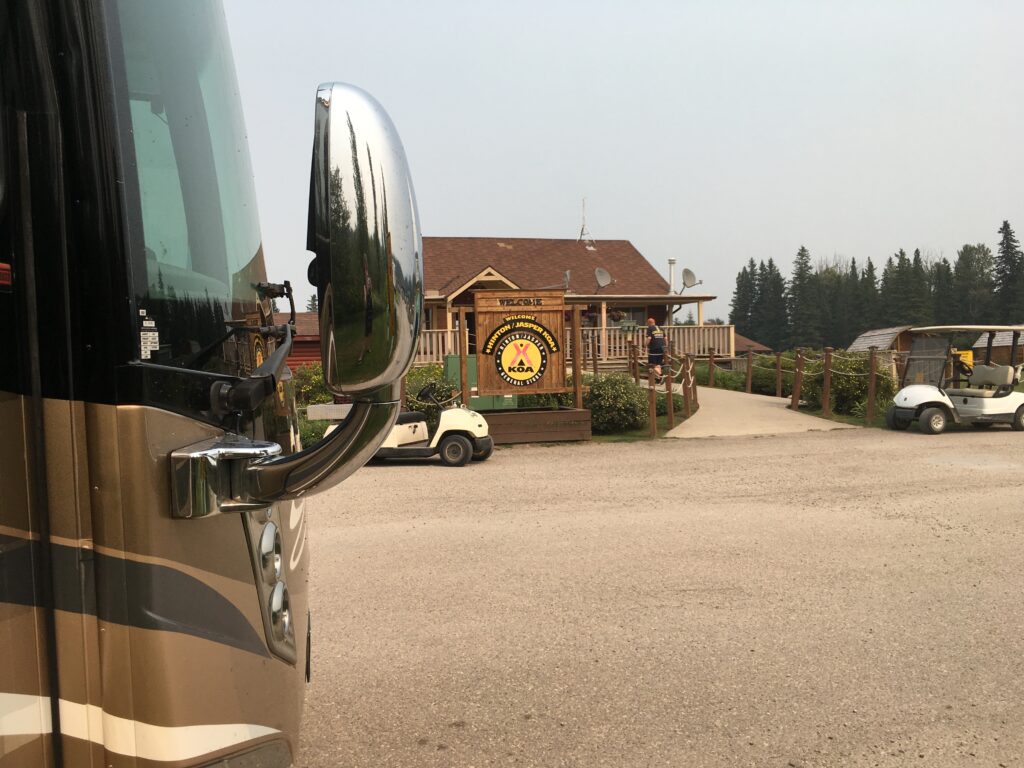 And we're set up! Site 22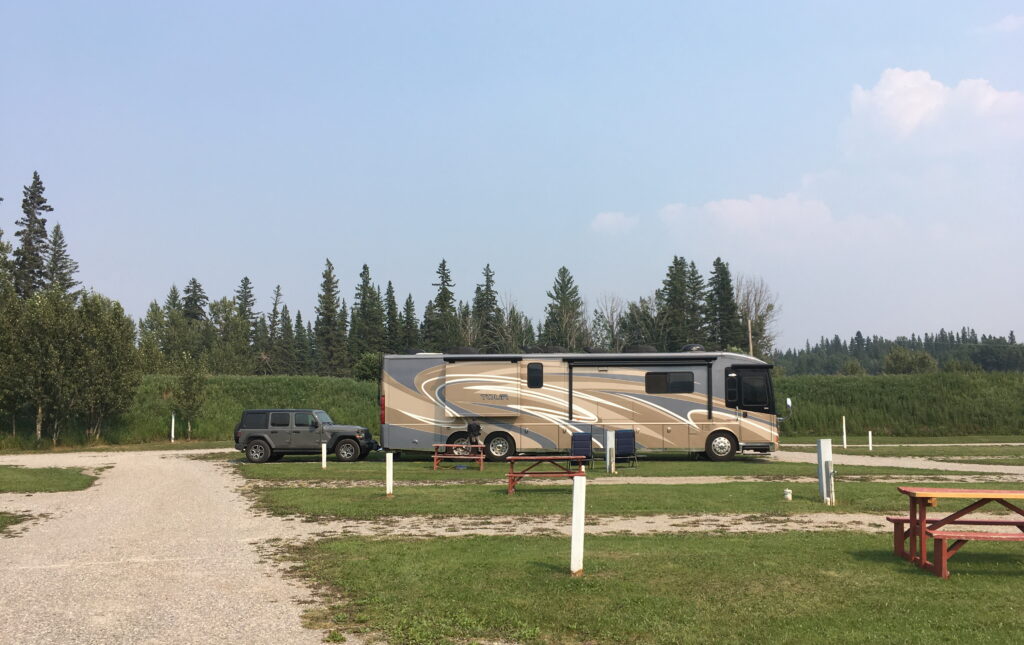 Anxious to experience our time here and another Jasper visit