Back to the trolley this time heading to Seaport Village.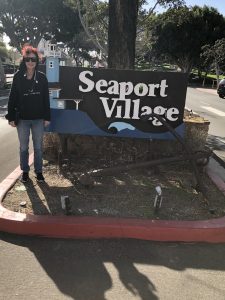 Had lunch at the same restaurant the sleazy bar scene in Top Gun was filmed,  Kansas City Barbeque. Unique place. Allan found a beer as good as RR, named Red Trolley, brewed in San Diego 😊
Toured around for the day then headed back.
Last day here, on the road again tomorrow.