Wendover was good, the KOA was OK, (a gravel parking lot) but boy that wind. When we left at 915a it was -2c. Certainly time to move further south.
We see a few snowy vehicles, don't want to head where they came from! Keep the snow on the mountains where it looks pretty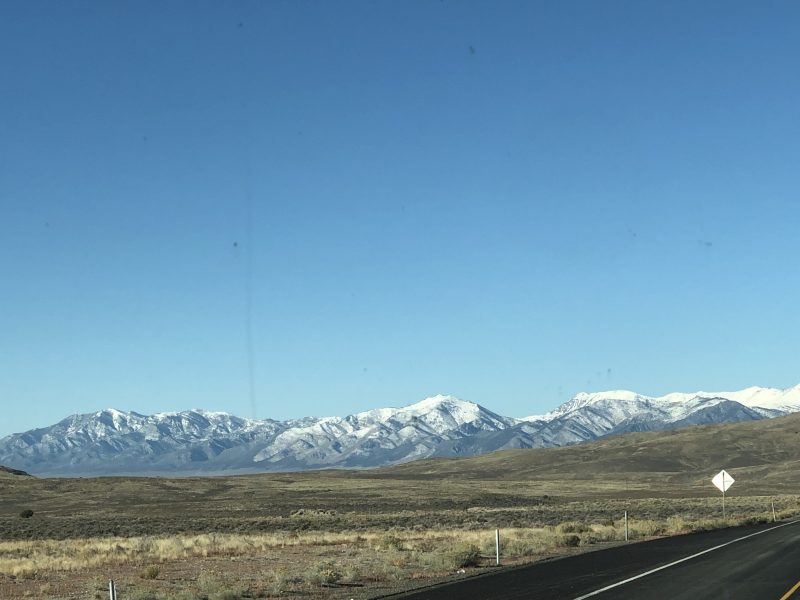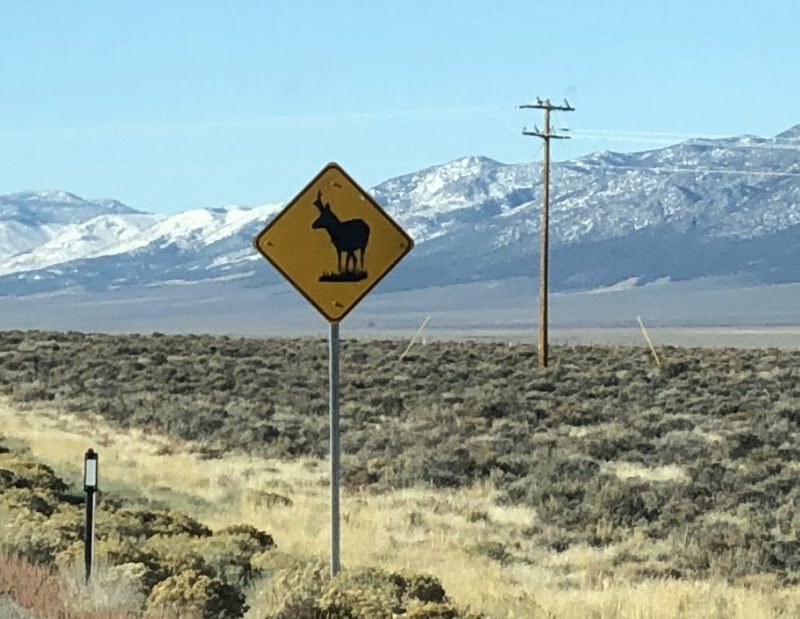 Haven't seen any of these yet
We have seen several herds of wild horses. So difficult to get a photo. These are the best I could get. The dark spots are the horses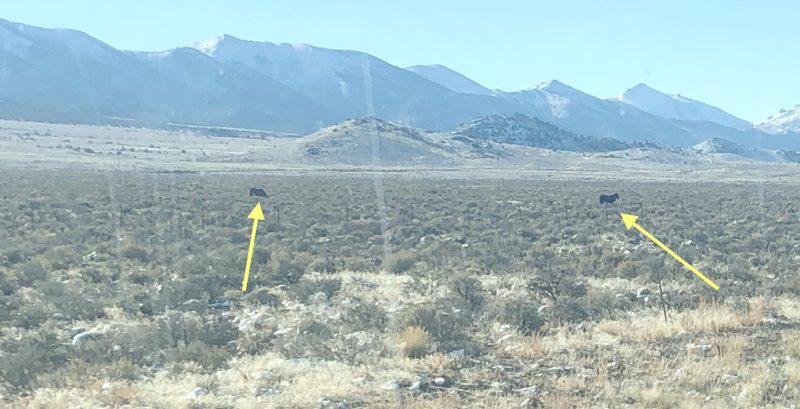 More snow. The plan was not to see any snow!!
Within a few miles, no more snow. Yahoo!!

We wanted to stay in Vegas but they were booked solid 🙁
Rocky!! We wave to Class A's, this couple waved back. We have more success waving at Class A's than Jeeps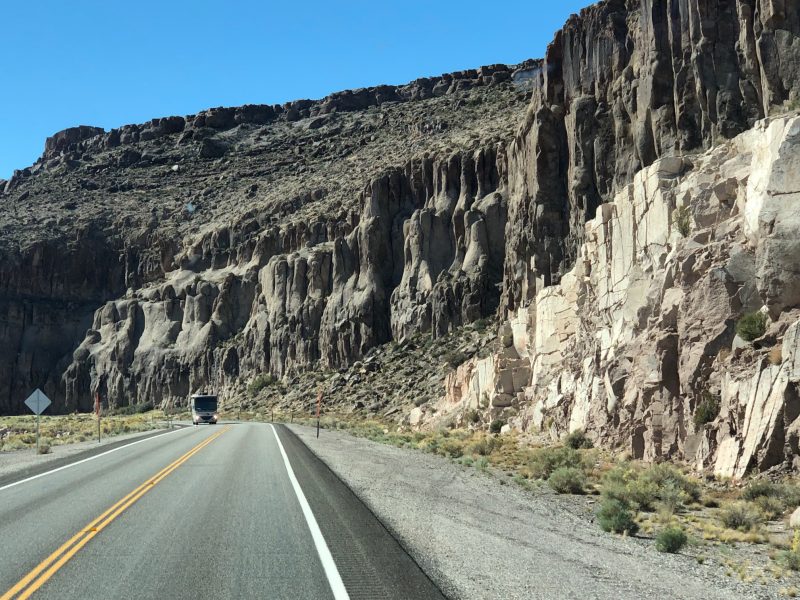 The drive in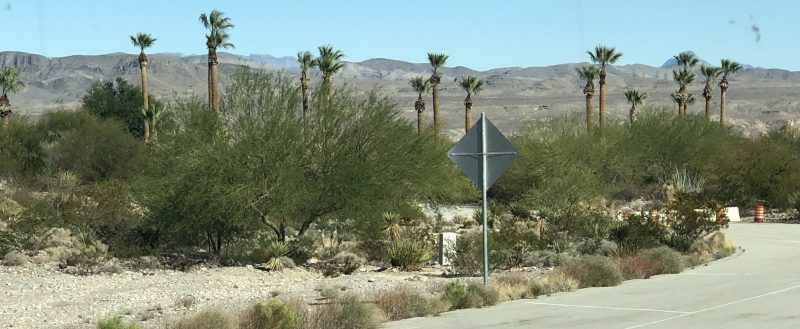 Whoops just a little bit turtled, fun after a day of driving. Just a little bit scary as I hate to unhook on a hill. While I was securing another place to park Allan had freed Bailey. This BW is on a hill, just happy it isn't a busy street. Not a repeat for us! A 5ers made it in easily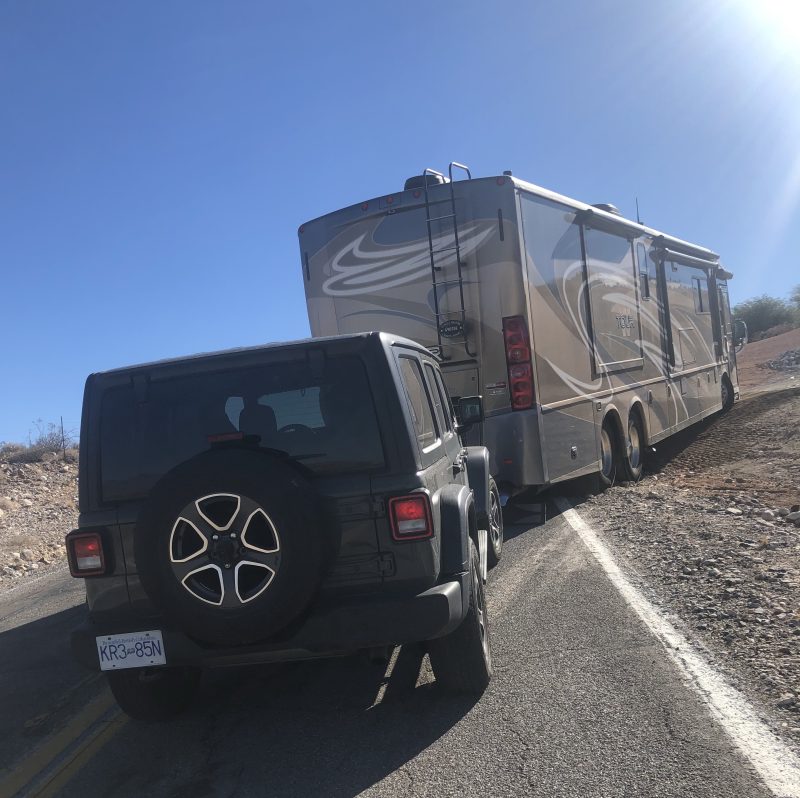 Our new spot
This is their plan b when you can't make the dip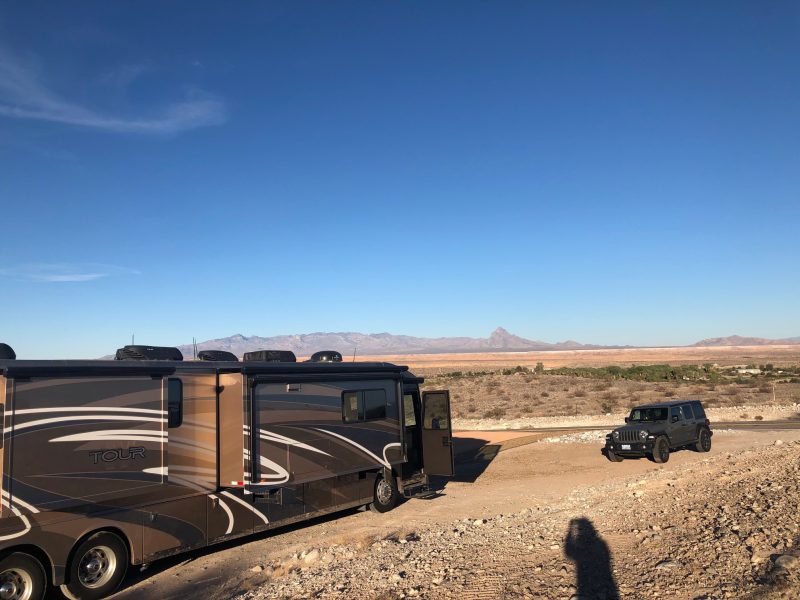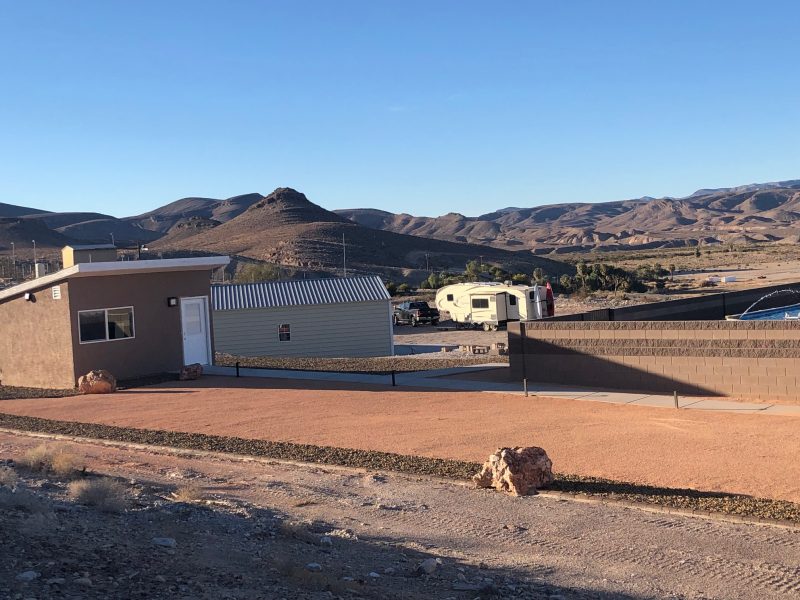 We were supposed to be in this section
My view!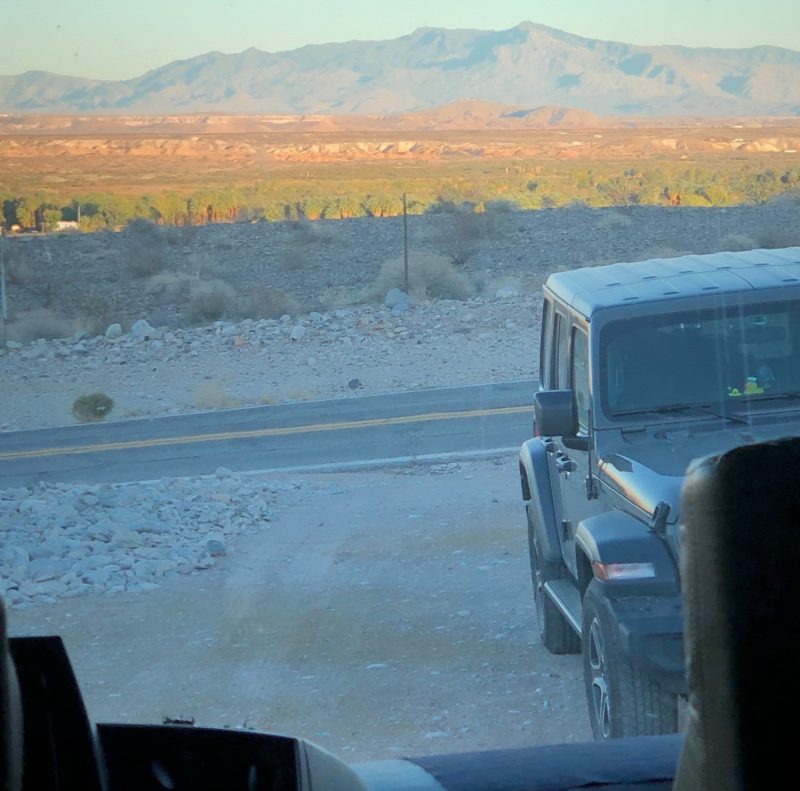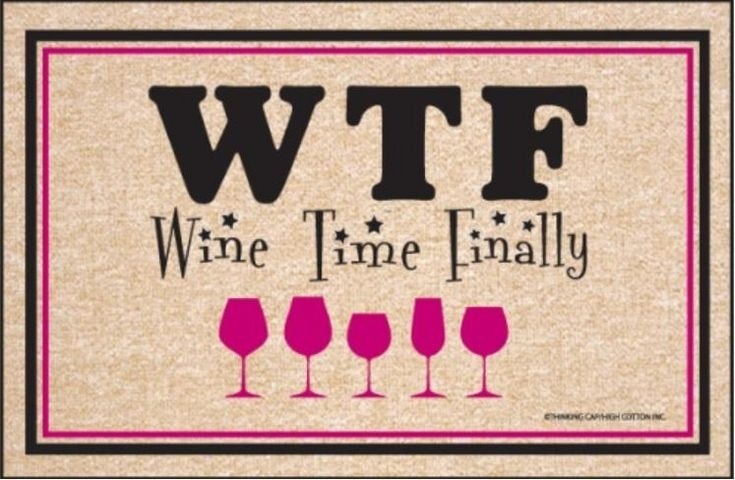 Courtesy of my friend, Elaine!