We awake to snow falling.
We'd rather it stop before we go to Vernon and Allan's cracker appointment.
Mother Nature doesn't want to stop the flurries yet, snowy and fog await us on the highway.
We get there safely, Allan finishes his appointment.
Reward time!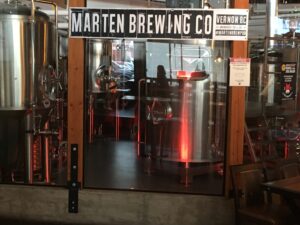 Photo of the washroom's faucet, fittingly a 🍺 tap 😃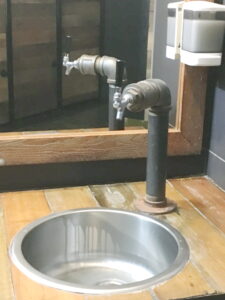 The sink could use a little wipe!
Back home we take a walk to our Duck Lake.
      Like it much better when it's not frozen.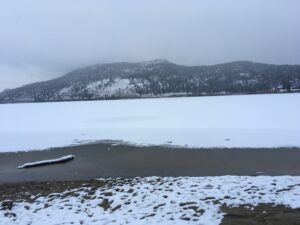 We are hoping to get a walk in at night to see all the Christmas lights but we're warm weather folk and have so far, been unable to convince ourselves to go out.  We'll keep trying.
Side note:  So far so good with the fridge/freezer.  Think the fridge guy may have finally made his escape.  Stay tuned!