It's a dreary day but we're walking the beach line anyways.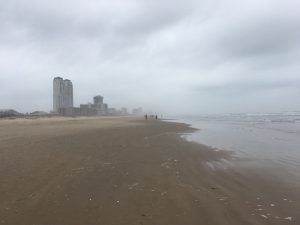 Birds…​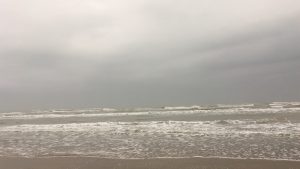 We pass many fishermen doing a "look Mom no hands"method  of fishing.  Google says they are Shore/Surf fishing.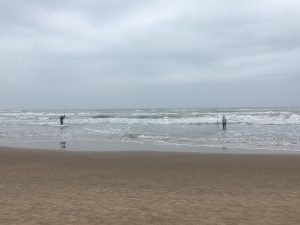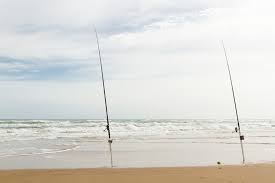 rAfter about 2 h walk we cut through to the road in search of food/drink.  We've now walked the width of the island.
End up at Louie's  Backyard.  Fun bar with good entertainment.

View from our seats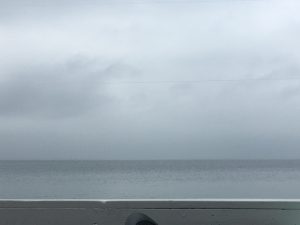 The little rascal got the fry!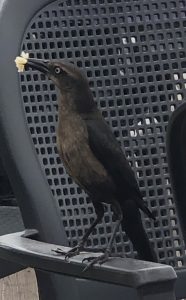 Oh look!! What/who that in the centre of the ferris wheel?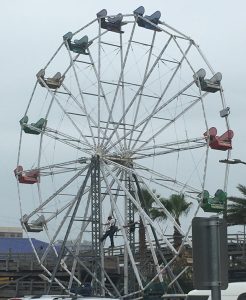 It's a him!!
I know it doesn't look good but Cactus Salad for dinner was so yummy.  Suspect we won't have that again for a bit.​