Super dreary day, no sun and although the weather app shows 66 it feels much colder.  Not Newmarket cold so not really complaining, the oranges on the other hand have the right to complain.
Tuesday is Rock & Roll at the clubhouse, starting at noon – 11 if you want lunch.  I remember when events started at 9p. We're not old enough for a noon start…..yet!
It's good but not as good as last week so we bail at intermission and head to H.E.B to stock up on groceries.  NO, this time it is not code for liquor!!
Birds are ALWAYS perched on the wire outside of H.E.B.s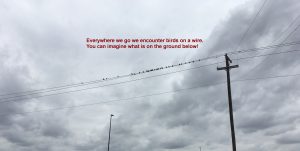 I will not post the photo of the sidewalk under said wire!
Allan's not looking happy,  why???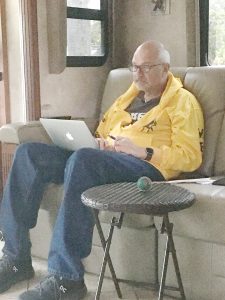 He's attempting to figure out the US tax form to get back some the 30% tax we had to pay on our slot machine winnings. The IRS doesn't make it easy.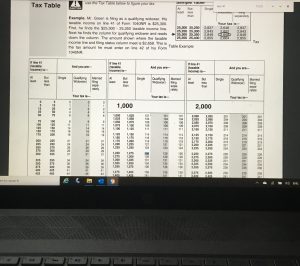 Enough of that to the hot tub we go….