Happy/Sad day! 
Happy because we get to drive Bailey,
Sad because we are bringing her to Columbus, GA. 
          This trip's schedule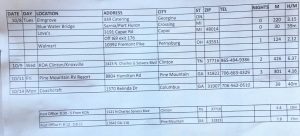 Why @VisitColumbusGA & Coachcraft by MacDonald as the final destination?  Time for Bailey's annual checkup!   Allan searched for a place that could service all of Bailey's needs.   Engine, Generator, Aqua Hot, filters.  Coachcraft has good reviews so fingers crossed. 
 Allan must work for a few hours; the plan is to leave 1030ish.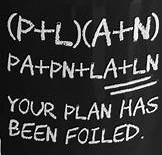 We end up leaving home at 130.  
Head to the park to pick up Bailey; leave the park at 238; km 57.419, to go  back home to drop the car off.  Finally on the road at 320 singing "On the road again, just so happy to be on the road again!"
We will not make the scheduled Walmart, not enough time and specifically too many deers at night.  We see some sleeping on the road side.  (Not pictured)
We're on the section of highway that has increased the speed limit to 110 km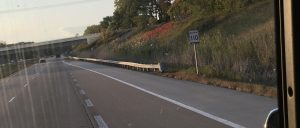 We stop at Love's for fuel and find the next Walmart.  It's  a bit off the highway, we quickly determine we are heading to Lapeer's Walmart.  This is the very first Walmart we stayed at during our first ever Bailey trip last year!! 
Arrive at 720; km 57,861. 
Pick up some staples at Walmart.  Wine & creamy coleslaw to have with our imported Costco's delicious rotisserie chicken.