Even though today is a good, more Northern, weather day we made the correct decision to stay put.  The roads around Dillon we would pass through, in 4.22h are snow covered, limited visability and a section closed.
All our time in Arizona, I looked for tumbleweeds, none. Come outside this morning, after yesterday's storm to find a tumbleweed.  Made me smile 🙂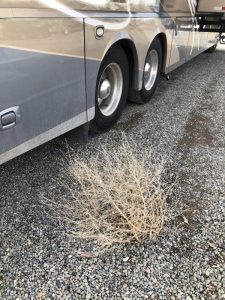 Today is very nice, lots of sun blue skies.  Let's explore Twin Falls!  The best potato chips are from Idaho. We were gifted a bag on the way down to Yuma from a BoomDockers Welcome place.  Should be easy enough to find them here.
Downtown here we are, our walk down Main St
Allan doing a lookyloo!                                                     What he saw
I don't know what these guys are seeing
Muffler people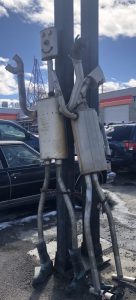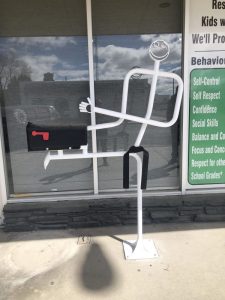 A "black belt" mailbox 🙂
We are searching for Idaho potato chips!  The best chips ever!  Idaho is famous for potatoes so it makes sense.  Walmart, Swensen Market, a Mexican market that google said carried them but no, none to be found,  Allan suggested the Visitors Centre.
We lucked out to see this view in the canyon
Look to our right, what's going on, is this guy nuts???
My stomach was sick just watching him climb on the railing.  We decide this must be illegal only to learn…

Get our chips, pricy at $5.99 but worth it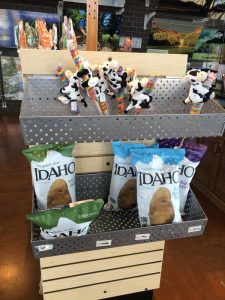 Our last stop, they say it's more impressive than Niagara Falls, we don't agree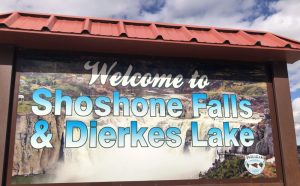 Tonights delicious dinner: Egg on Steak & salad.  We have more eggs than days in the States so are trying to use them up.  We learnt coming into the States that eggs & chicken are a big no no to cross with.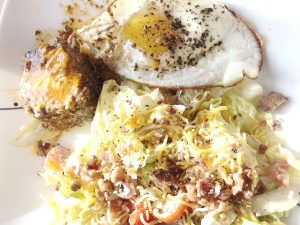 Finally, after dinner snack