The plan is to go to a trail in Tête Jaune Cache, 15 minutes down the highway.  We have a map!  Allan is a great map reader.   First right, over the railroad tracks, and there the trail is.  Hum, the street on the map does not exist.   We, take the first right – no railway tracks.  Take a drive back the other way and end up on this bridge over the Fraser. Bridge is not a Bailey bridge.  Maximum weight 25,000k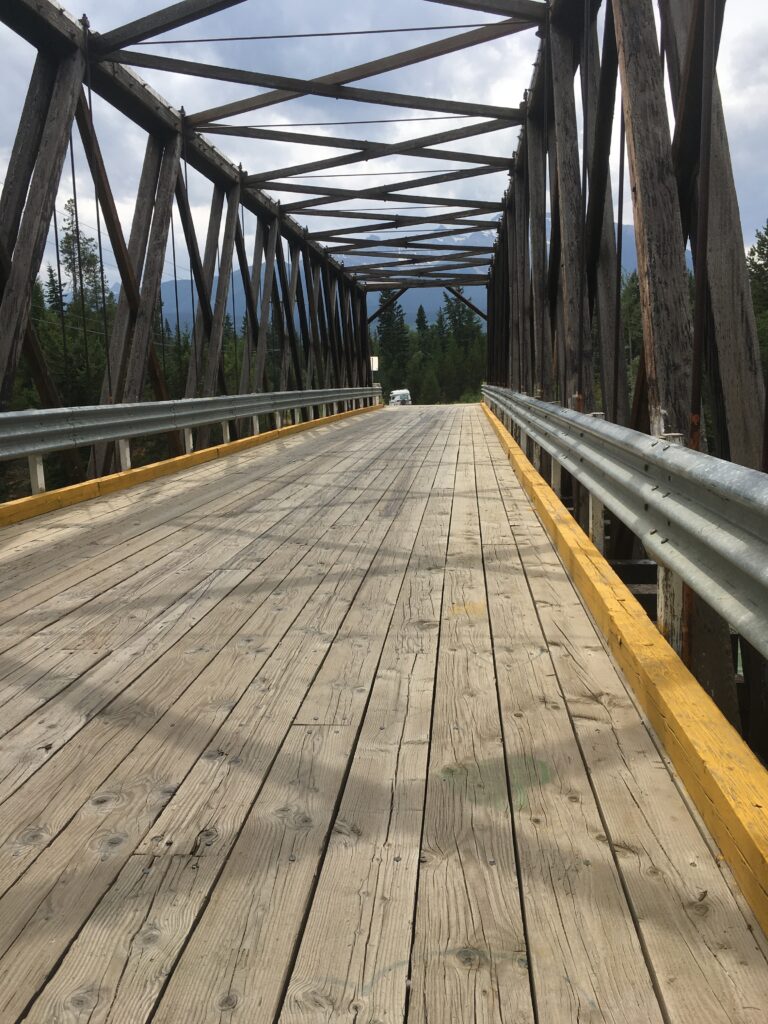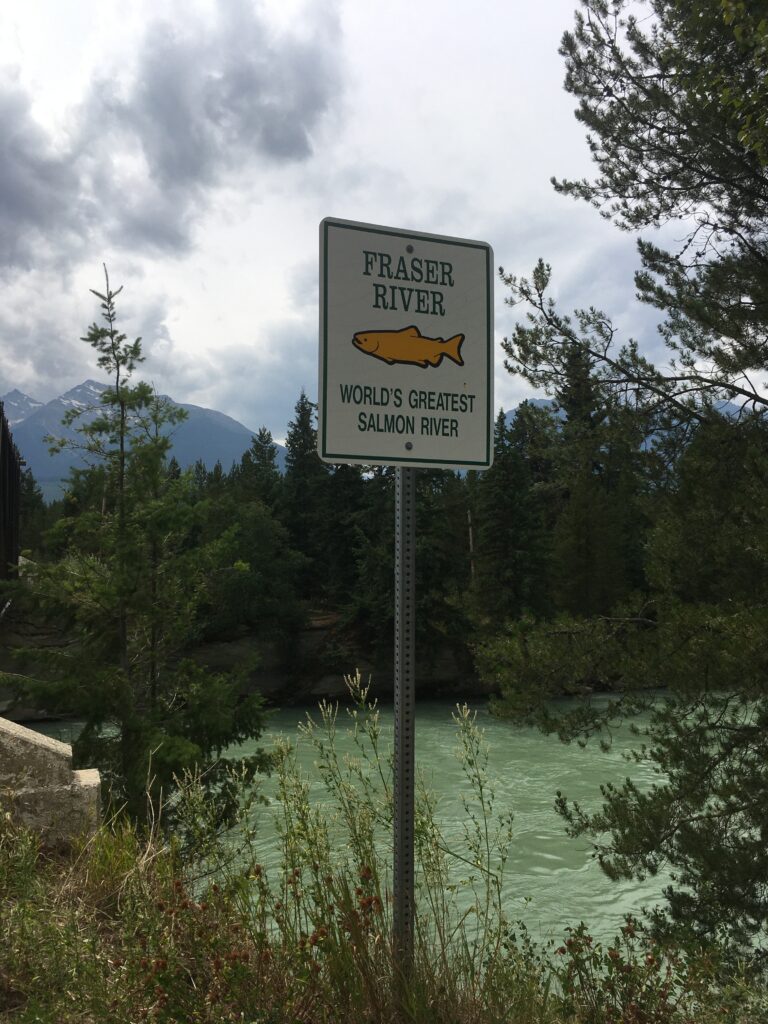 Back at the park we take a stroll under mean looking skies.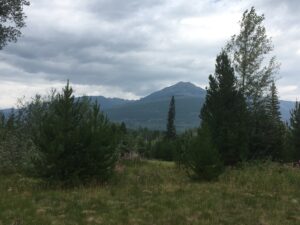 July 26th
Errand day!  Post office to return the flag post, Visitor Info Centre as it is the #1 thing to do in Valemount, IGA for Boursin cheese (Allan has decided  TicTok Pasta for his birthday dinner on Saturday), Deep Woods Off (works great for mosquitos), non allergic sunscreen.  BC Liquor to put a smile on our day. What a fun day!
Visitor Centre, we park beside 2 Jeeps.  Jeeps tend to do that, park together.  Neither have ducks….   yet!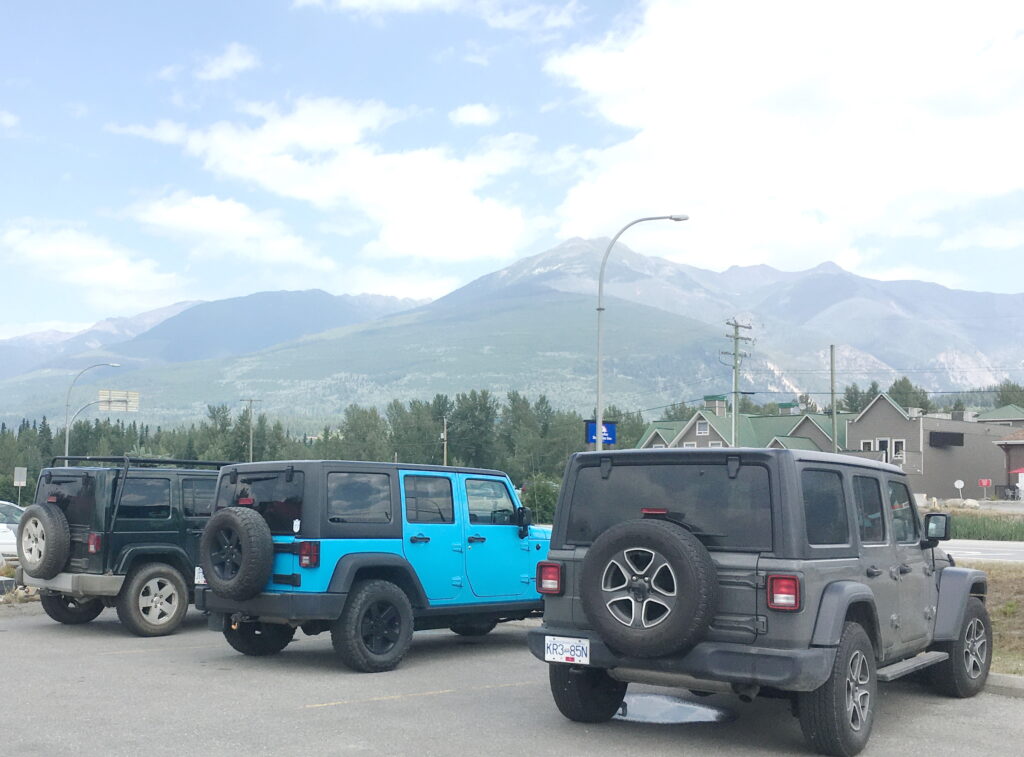 We get to duck them #45 & 46   
Next the Post Office, parts missing flag post returned.
"Let's do the Valemount city walk" the Visitor Centre suggested.   Stopping at Swift Creek Train Station.  Allan is interested in the caboose.   
Bye bye Allan, wave bye bye 🙂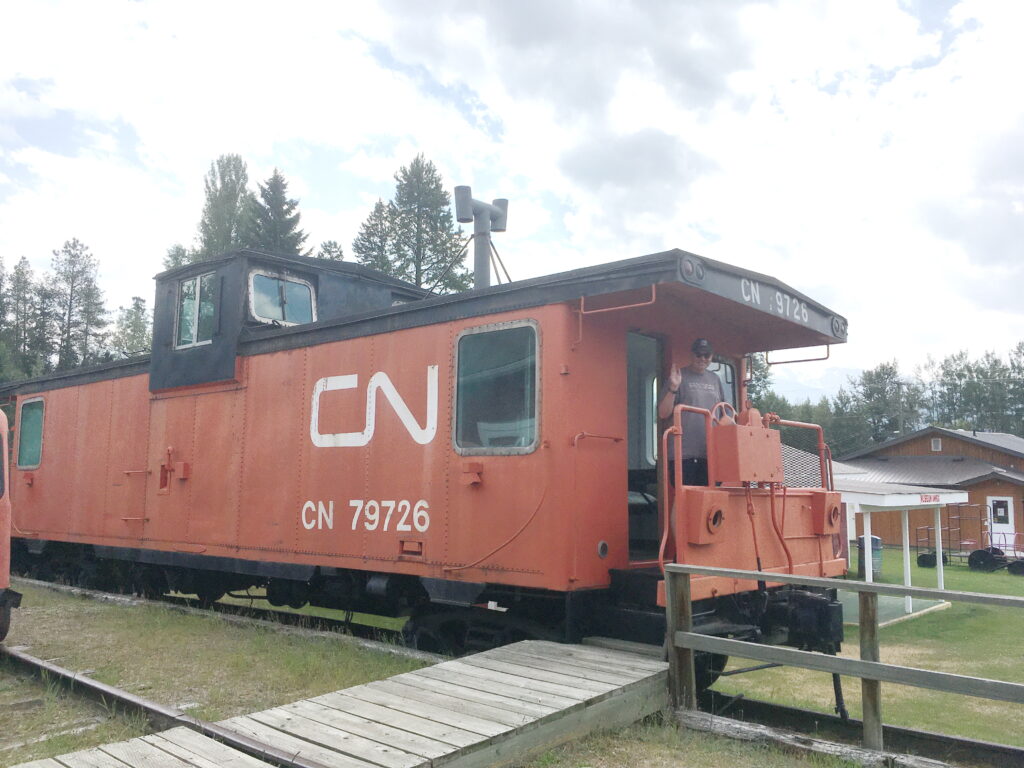 Inside the caboose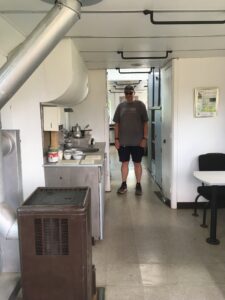 A Busy Bee!!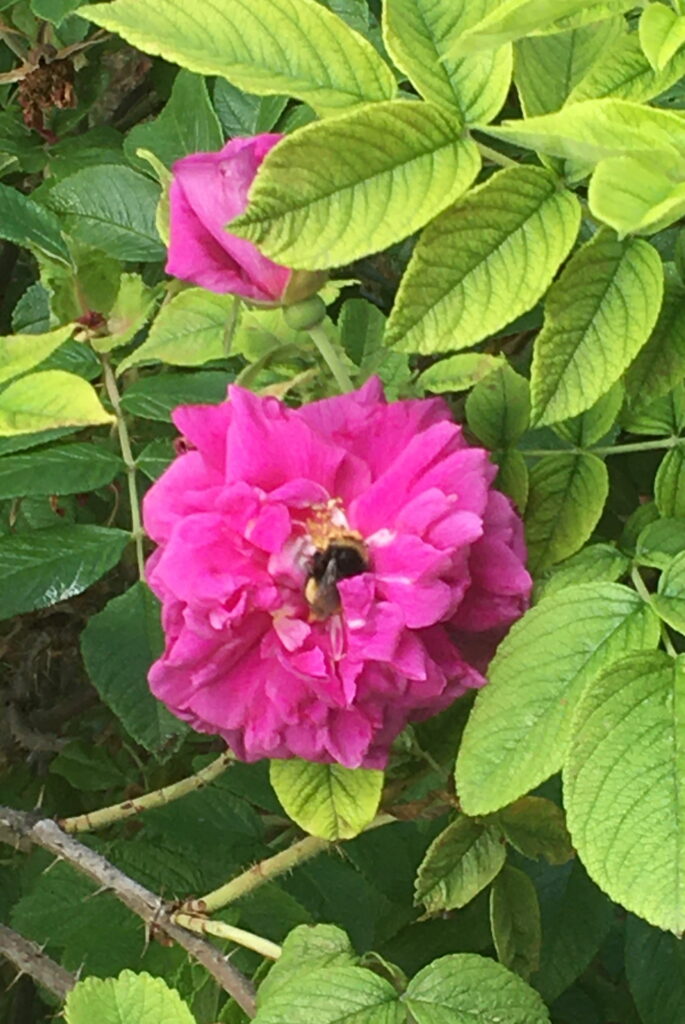 Mission failures…  No Boursin cheese, meat shelves mostly bare, no non allergic sunscreen,  no Deep Woods Off,  BC Liquor closed between 1 & 2 for lunch.  What time did we get there?  115.  How do people survive?