Beautiful sun filled day, unlike yesterday, off we go to Old Town San Diego using the trolley. Whoa!! in some areas the rails are so high you almost feel like you are flying.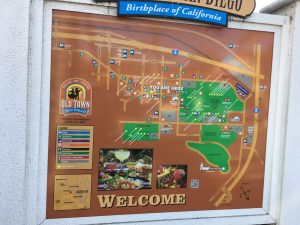 Old Town was much fun, looks like you are in a Mexican town. There were lots of "interesting" people some yelling louder than others. The stores are all touristy but that's what we are so all is good.
 We ate at the highly recommended, Café Coyote and were not disappointed.
Many seem to fly a flag at their RV site, we stumbled upon a flag store and bought Bailey's first flag.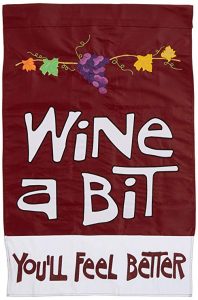 We walked around and came upon a bar, go figure!
We did consider going to Tijuana as the trolley takes you nearly there but didn't want to take the chance of getting stuck in Mexico due to the unrest.
Such a fun day, now back to the trolley and home.  Must admit it is colder than we thought it would be so got a good deal on these.