Bailey, when will we get you back??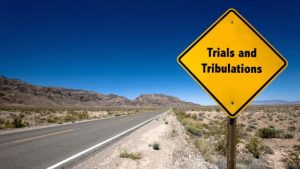 When we purchased Bailey, the sales agreement stated everything on the coach must function. There were also paint repairs to be done. The paint did not get done prior to us taking delivery and it was agreed that we will bring Bailey back in spring to for the paint.  We brought her back in April.
During the 10,000 km of travels we found a few other things that never functioned.  That first trip was quite the experience!
These are some of the things that didn't work:
No dash heat, it was really cold driving

Bedroom & bathroom blinds do not open

Hamper in bedroom locks open

Key fob works sporadically, as does the door lock switches inside coach

Windshield leaks. They had replaced it prior to our picking up

Accent light does not illuminate around front cab

Tag axle fails to dump

AC loud noise when turning off

TV antenna that doesn't always work, we are paying the dealer to replace

Jacks & slide, we paid a US mobile repair guy to repair those.  Once the dealer had Bailey back we were notified that there is a recall on the emission control system that requires 40 – 50 hours of labour. They knew about it when they sold us Bailey but didn't mention it.
Maybe not having somewhere to park Bailey for the summer isn't such a bad thing right now.
We have Canadian Motorsport Park booked for the May long weekend we are hoping to borrow Bailey from Sicard's for the race weekend.
Fingers crossed…