They both made an appearance on May 30th.
I prepared a cucumber salad when I first woke up, so I know there was no mouse poop in the drawer.
Being on the West Coast brings the advantage of seeing the race at 945a.  We celebrate the pending start with Bailey's and coffee.  Kyle brought us each a chocolate on a stick that is meant to be dipped in coffee.  Today is the day we dip!  It was delicious!!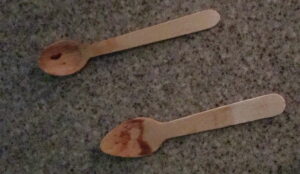 Allan sets up outdoors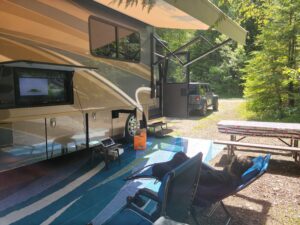 Love it!
We're racing!  It's a exciting/disconcerting seeing the 135,000 fans in the stands!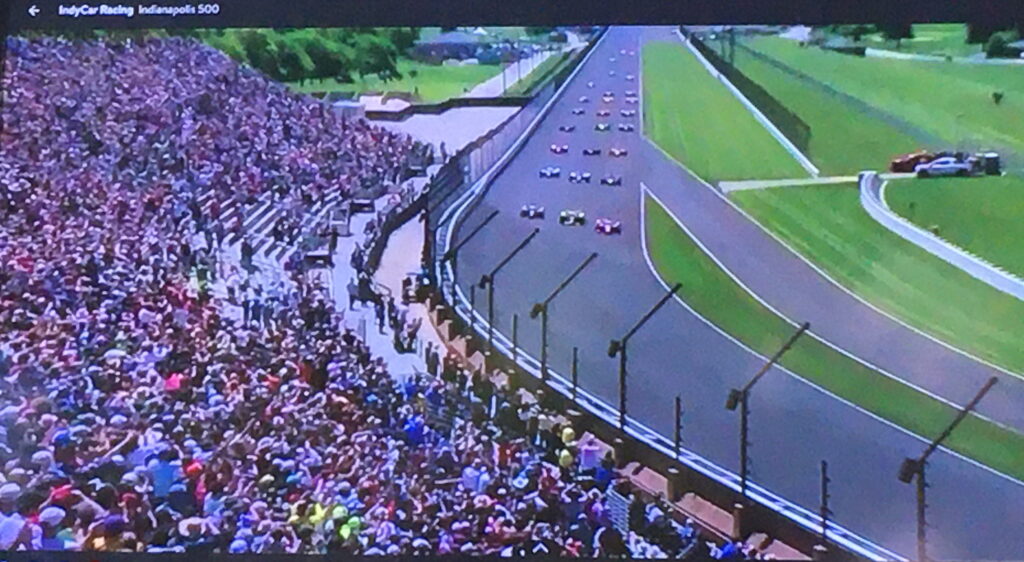 A butterfly come by to visit.  When he left, he took a break on our awning.  🦋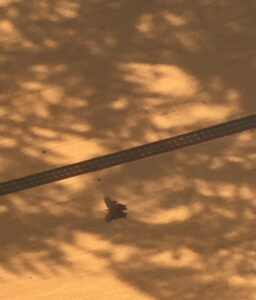 The winner, Helio!!  He raced for Roger Penske until he was removed and put on Roger's Nascar team.  He had something to prove, he did.  Allan likes him, me not so much.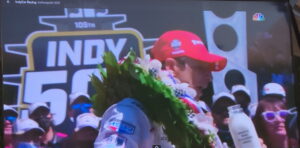 It was an exciting race, especially so as Josef finished 12th (I expected much more from him), Colton 16th.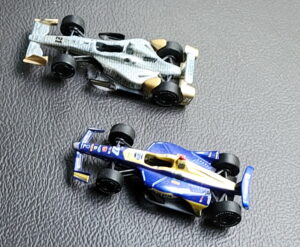 Inside, after the race, I open the cutlery drawer to find 🐭💩    We have no mouse deterrent, we each had coffee & baileys = no driving for us today.  We know we will be overpaying but head to the little store on the grounds to see if they have mouse ☠  They do, but not for sale for their own use.  They give us a block, super nice of them!!  Bob, the camp host, recommends using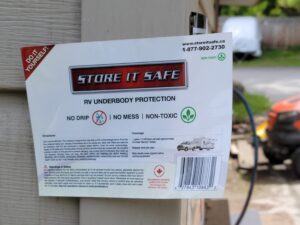 Empty the drawers, add the mouse nummies, wash everything and hope to never see a mouse or it's poop again.
Dinner making time.  Smoke never gets old!
Steak, Kyle's garlic butter, cucumber salad and tomatoes.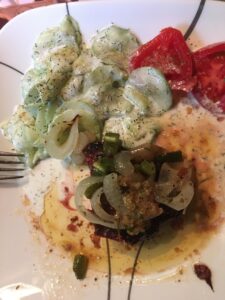 Fire time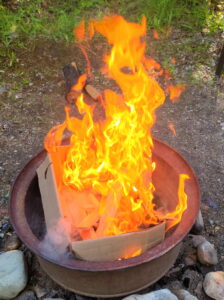 The evening sky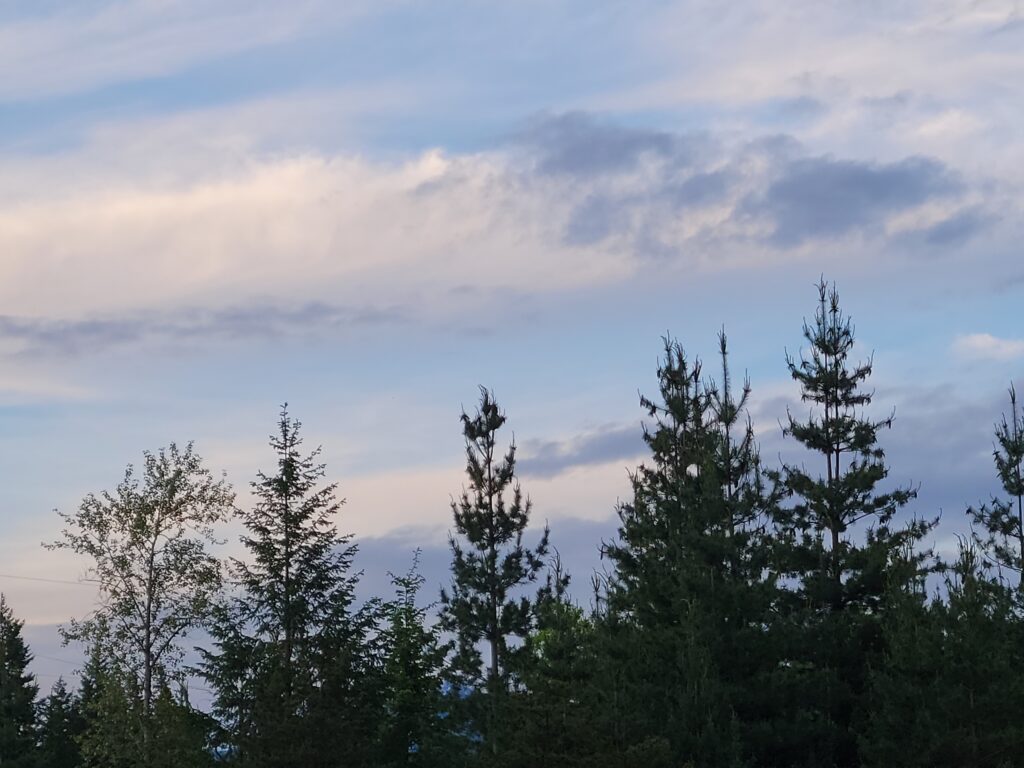 Reflections