We are settled into the park.  We'll be using Bailey as a cottage for the summer.  Next trip is August when we will be attending 2 Indy races.
Today is a do nothing, much deserved day.  Allan built us a fire.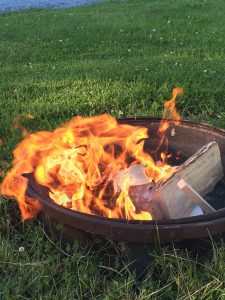 Dinner and of course the Traeger smoke never gets old for Allan
For those of you who know Allan well, his relaxation includes reading Bailey manuals.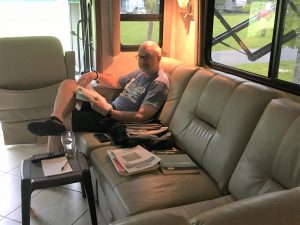 My relaxation includes sitting by the fire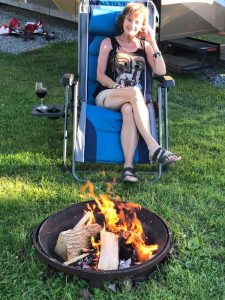 Not our plate but love it!