May 18th  BOO  Hail     
May 19 – Drive to the outskirts of Sicamous, this guy hitched a ride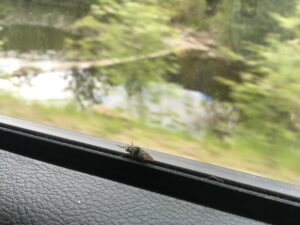 Stop to enjoy the view.  This drive taught us is route is the faster one to Salmon Arm.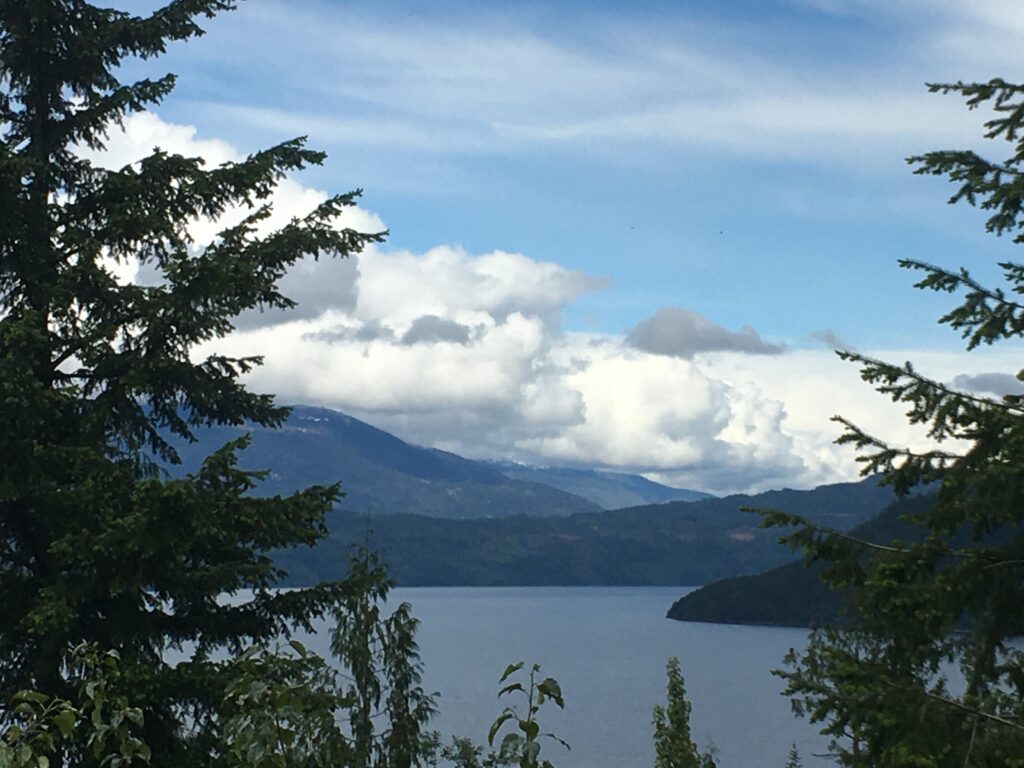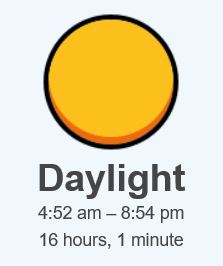 on May 26th
The prairie dogs that had free reign of the mini golf area are now being trapped.  Hope they are being relocated.  We're sad they were fun to watch.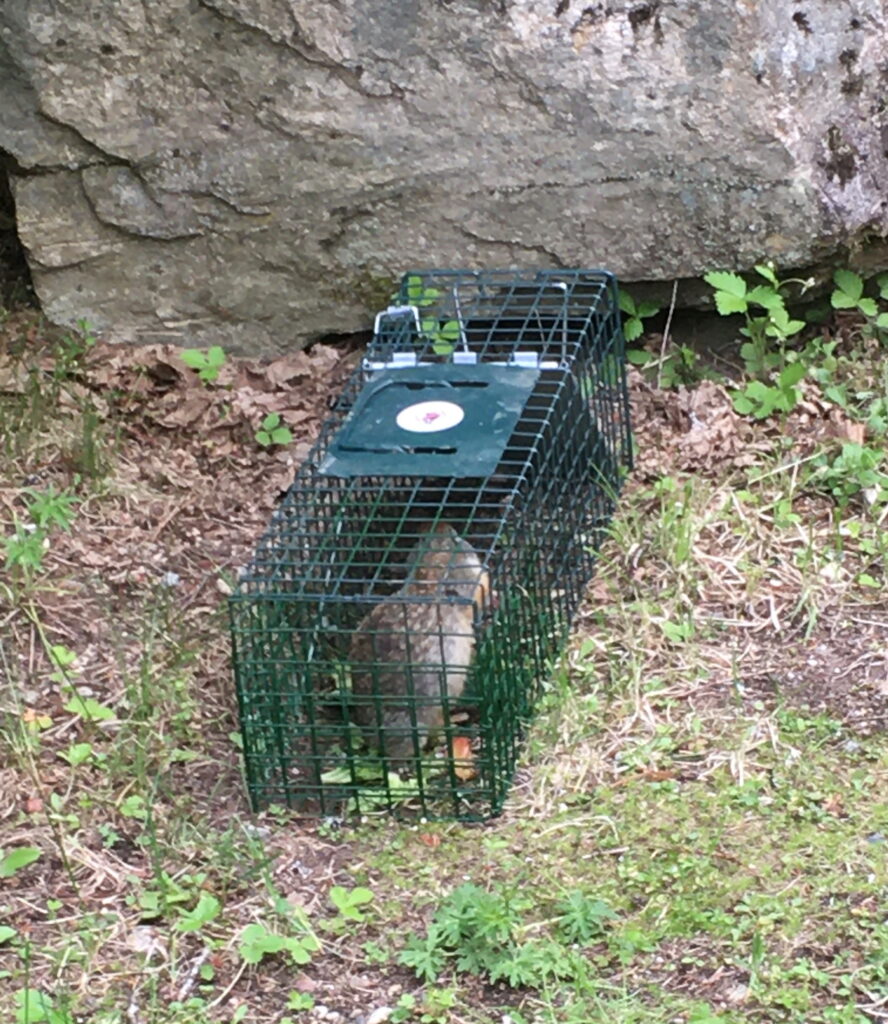 Whoops – I posted instead of just saving the draft.  Wait there is more! LOL
Here I continue!
A first!  Watch TV on the iPad. We wanted to have a fire & watch the news, iPad hooked up quicker than the TV would. That's my 🔥 god grabbing a flame!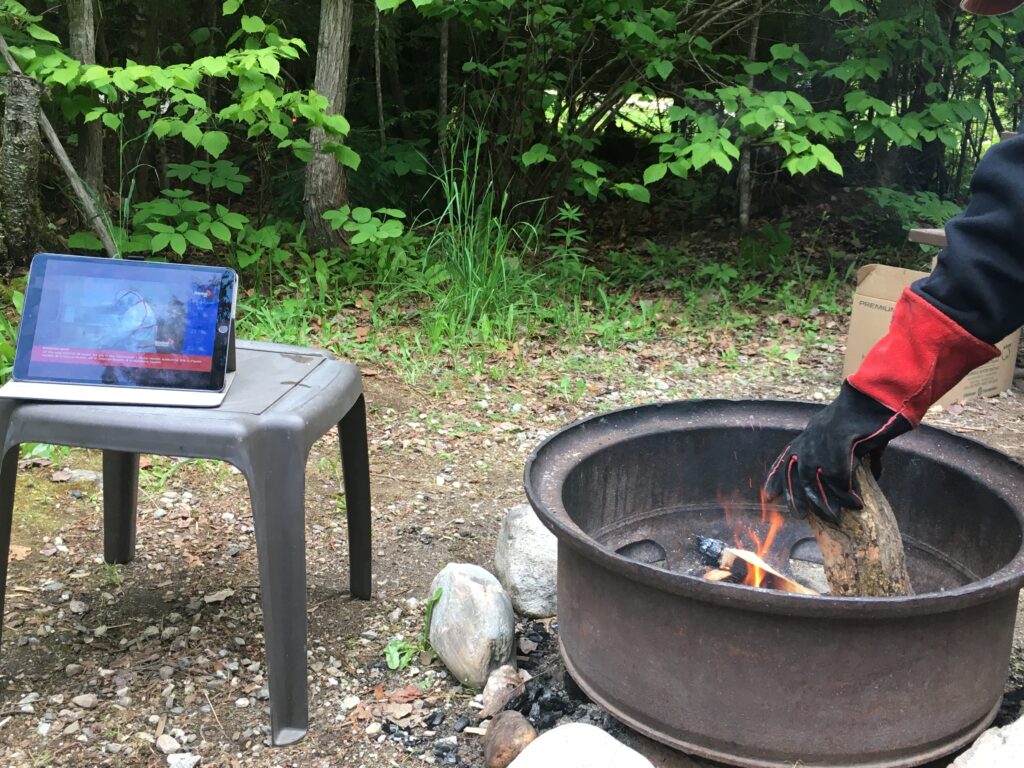 May 27th – Rain rain go away.  What better way to spend a rainy day?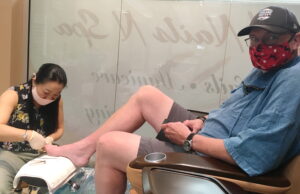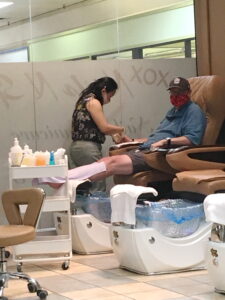 Nails all done for a bit!
That's all for now folks!