Goodbye Pincher, a slow hello to Taber… It's a 90 minute drive when you are not stuck behind this contraction for 20 minutes, no way to pass.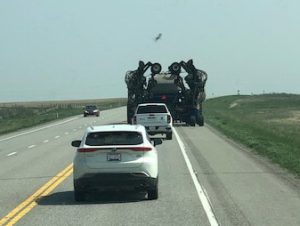 Next delay 

a seemingly endless train!
Home till Monday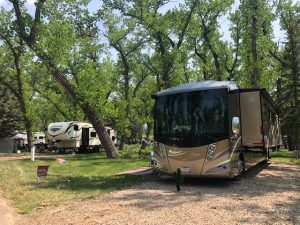 We are here with 3 super fun couples and their kids
Names withheld to protect the (not so) innocent!
We learned a few things: use an egg to crack another egg, bocce ball, Orbeez water balls, that we can almost be off grid for 3 days, (almost cause we can't break our Duolingo streak)  but most delicious was the introduction to new pie!  The selection was cherry, apple and can't remember the 3rd,  made with a pie iron.  Base is white buttered bread, OMG delicious!  Here's Shelly in buttery action!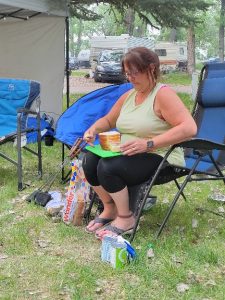 Loading up the pie iron
More pie action…
No fire ban 🙂
Such a beautiful night!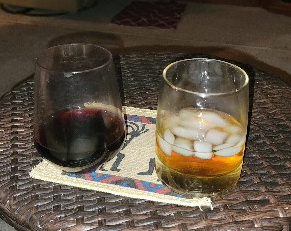 Yummy nightcap 🎆
Walk up the mountain to get internet to do our Duolingo.  Nowhere as challenging as Telepath Mountain in Yuma but still not a fan of "UPs"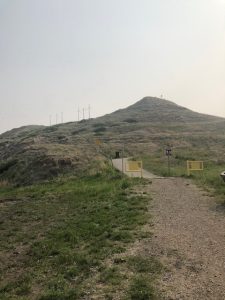 Not sure about this trail, we weren't packing!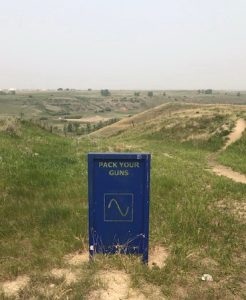 The view from on top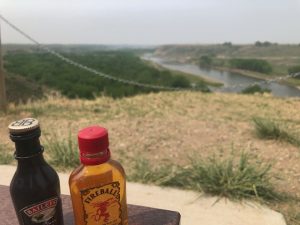 Duolingo done!  🙂
A great weekend with amazing folks!!