Today's drive from Moapa to Lake Havesu is about 3-1/2h, circle check done, head down the street to hook up Bob. Off we go…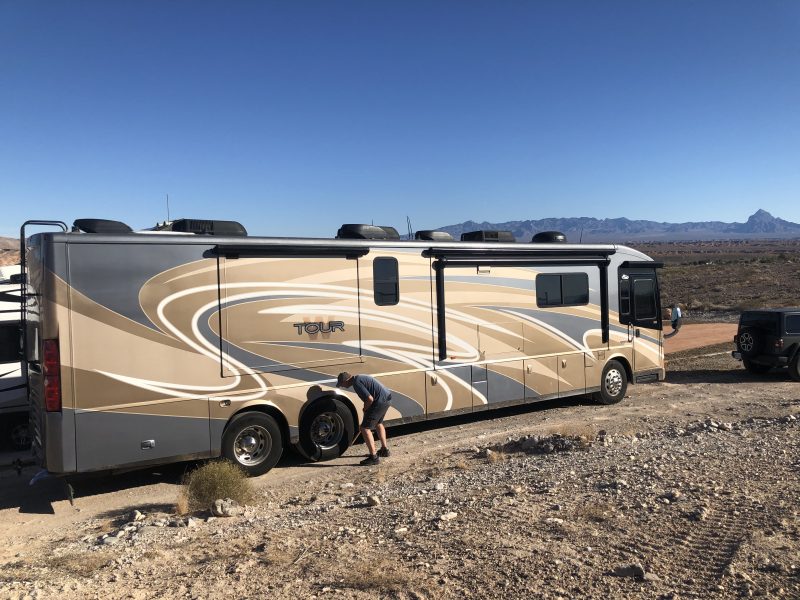 Not so FAST… Allan abruptly pulls over saying we're too hot! The serpentine belt is no longer in one piece, there it is on the ground and fluid is leaking.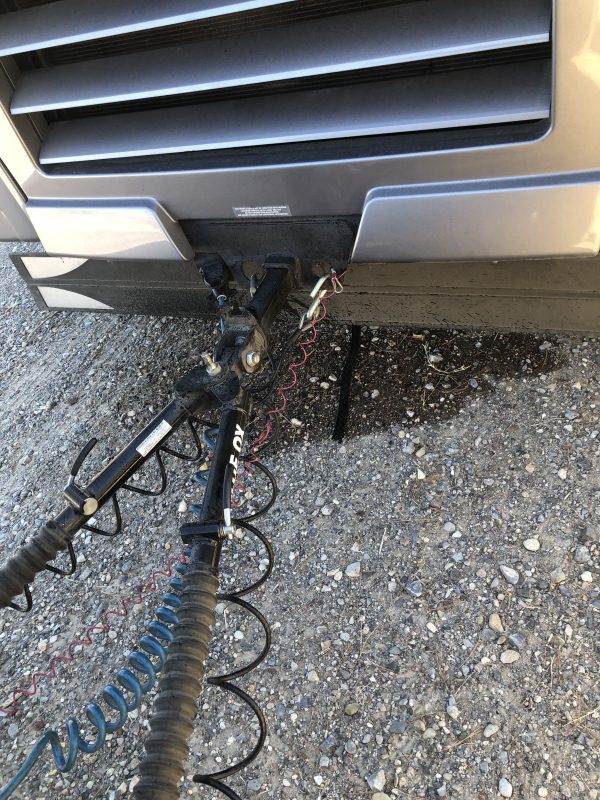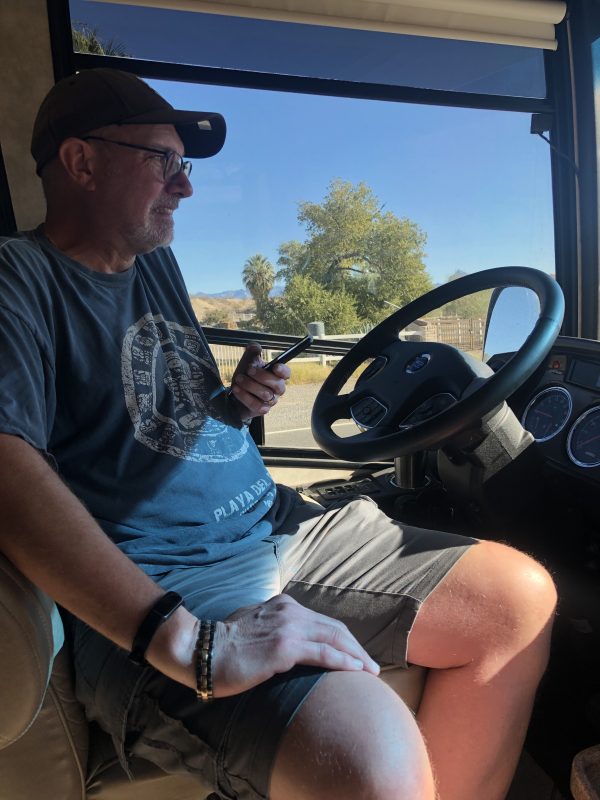 Allan on the phone with Coach Net, our road side protection folks
First time we had to use our triangles. Allan suited up, with his, free to him from 407 ETR when we got their transponder. At least we are safely off the road.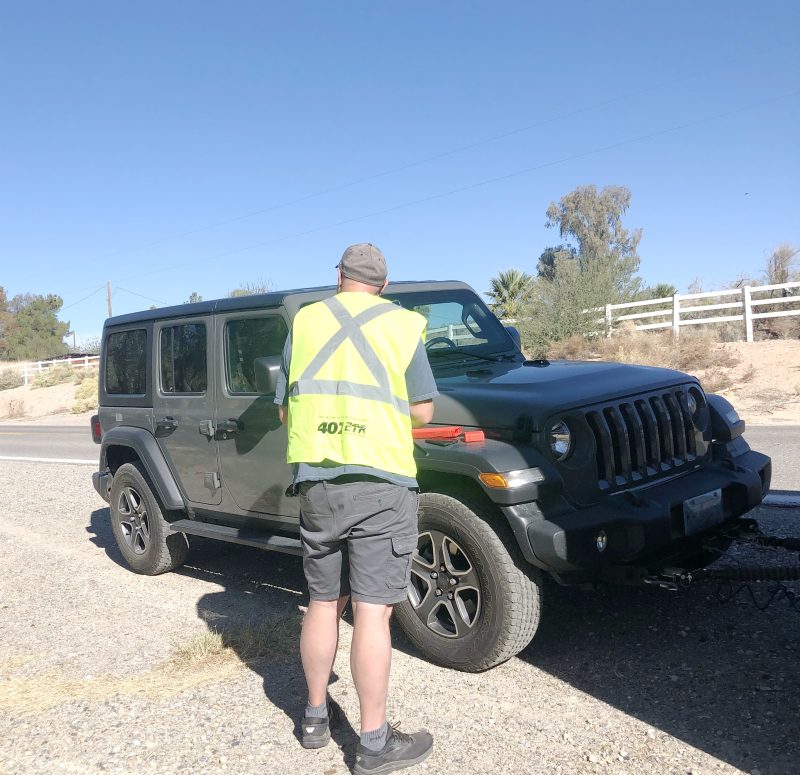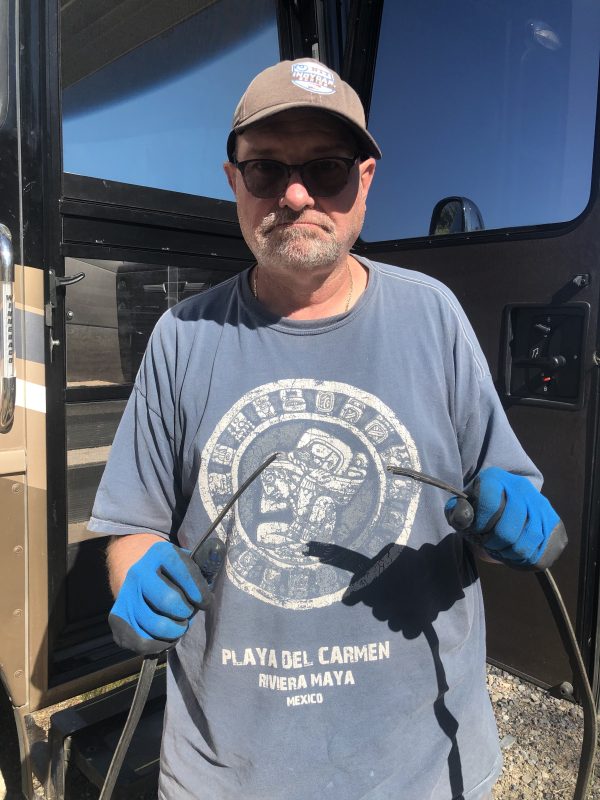 RECAP of the day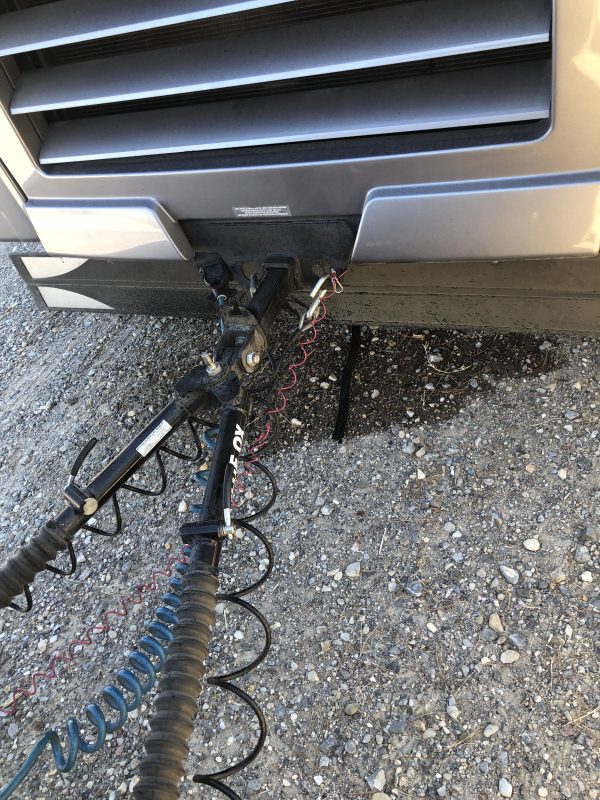 944a: Breakdown. Dash lights going nuts, stop! Serpentine belt not serpentining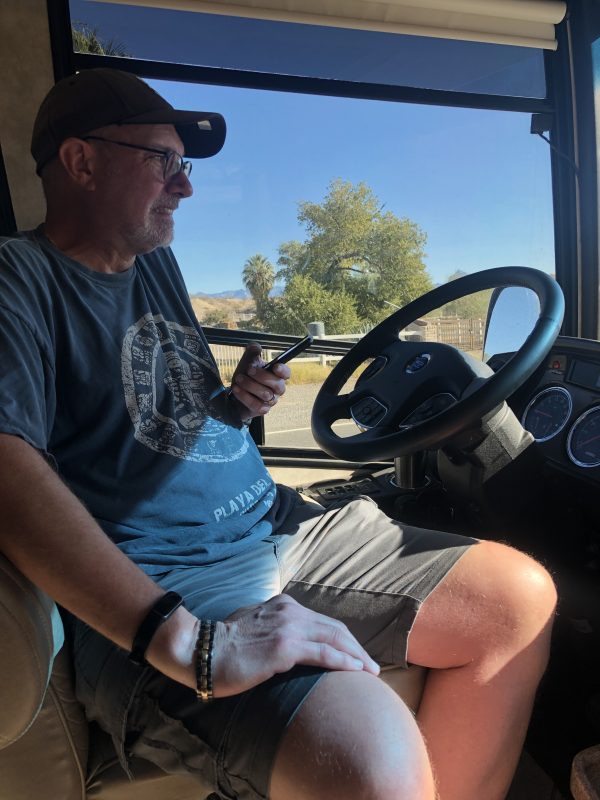 951a: Allan calling Coach Net, road side assistance
426p: Tow truck arrives, happy but it's 2h earlier than they said it would arrive (a 7ish hour wait) We had just started making dinner, no small feat with all the slides in, I rush to put the cooking chicken pieces and condiments away.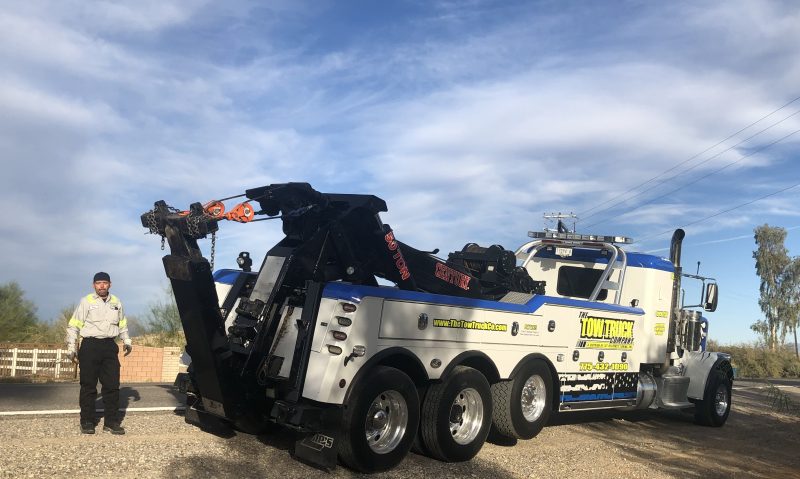 Meet Peter, our very cool, totally dry humored, tow truck driver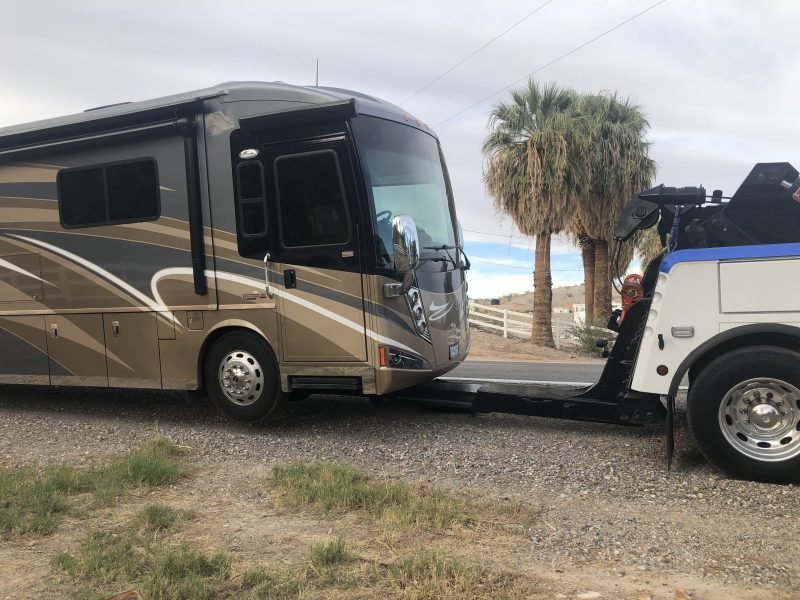 445p: Getting closer to being hooked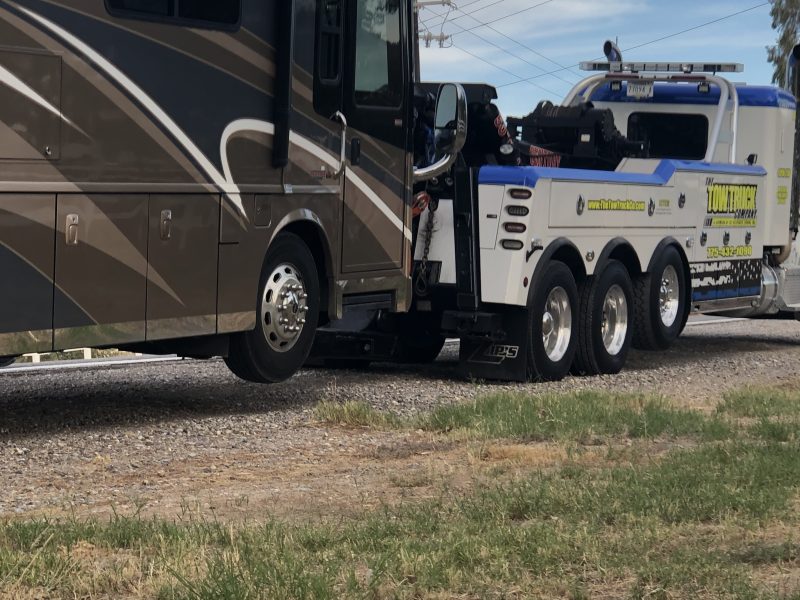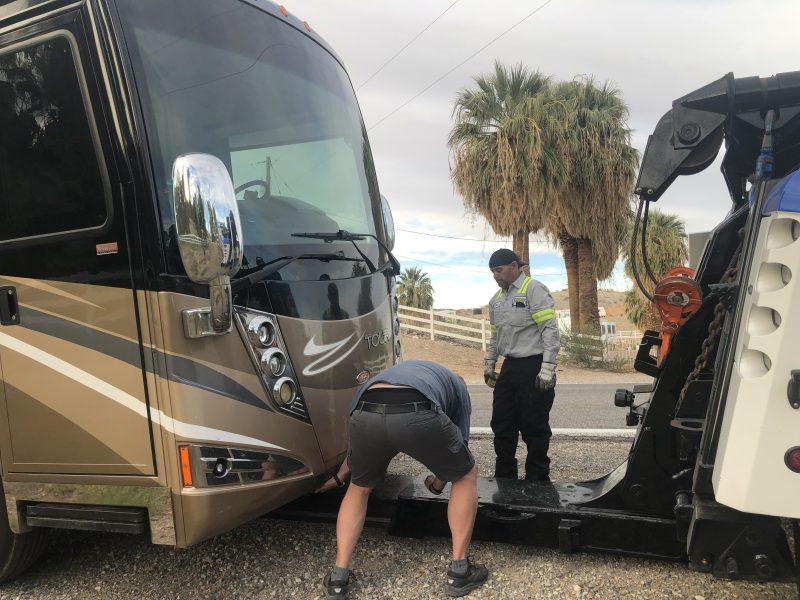 448p: Trying to hook up air from the tow to Bailey so it will be a smoother tow. Not going so well!
A Winnebago/FB friend, Scott, helped us through many challenges today with his insight. On we go..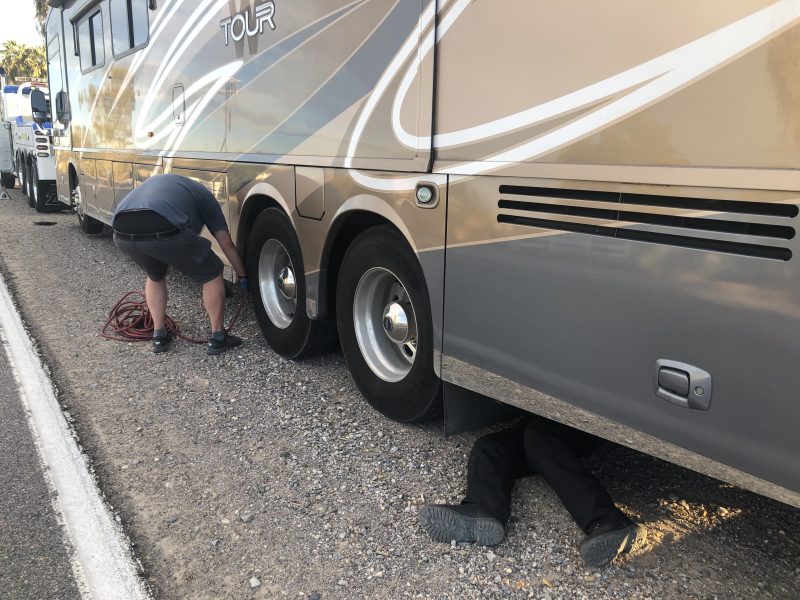 510p: More than one way to skin a cat! What doesn't work in the front will work in the back. Allan is tossing the airline to Peter, success after the fifth toss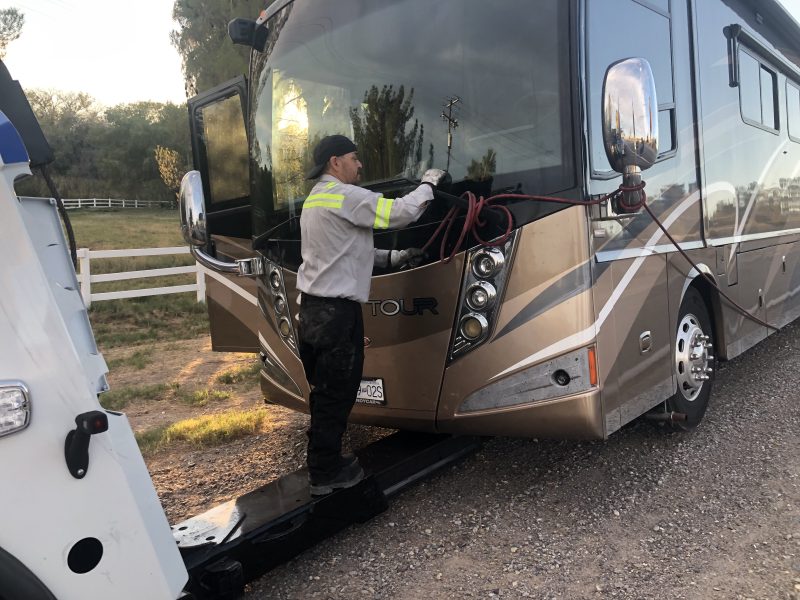 517p: Got the air ride funneled from the back. Tying it up on the front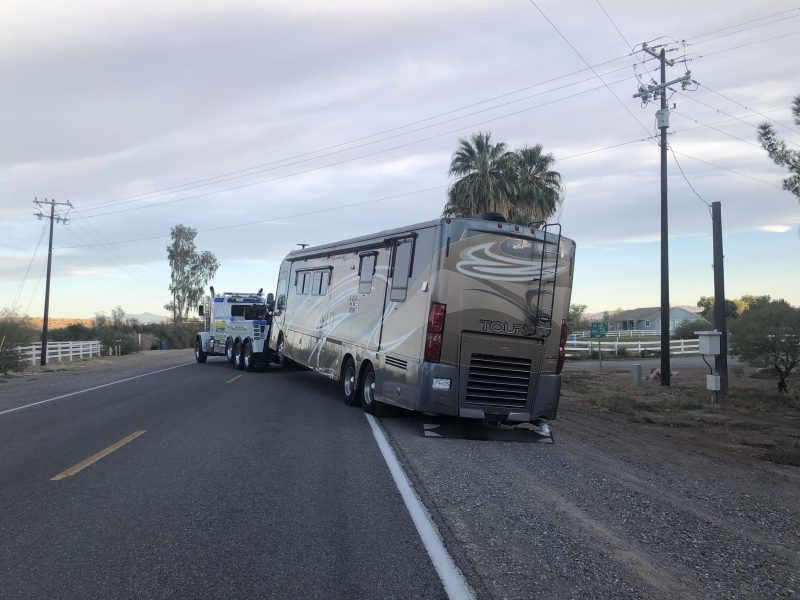 520p: Peter wants us on the other side of the road to finish the hook up so off we go. Bailey's first tow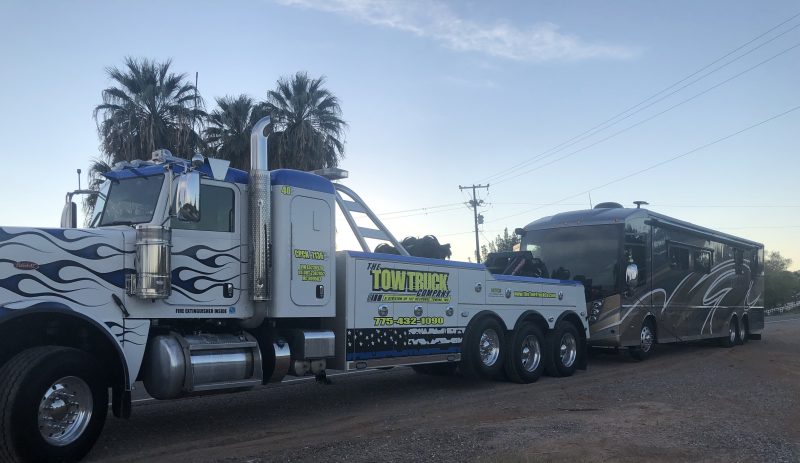 523p: On the other side of the road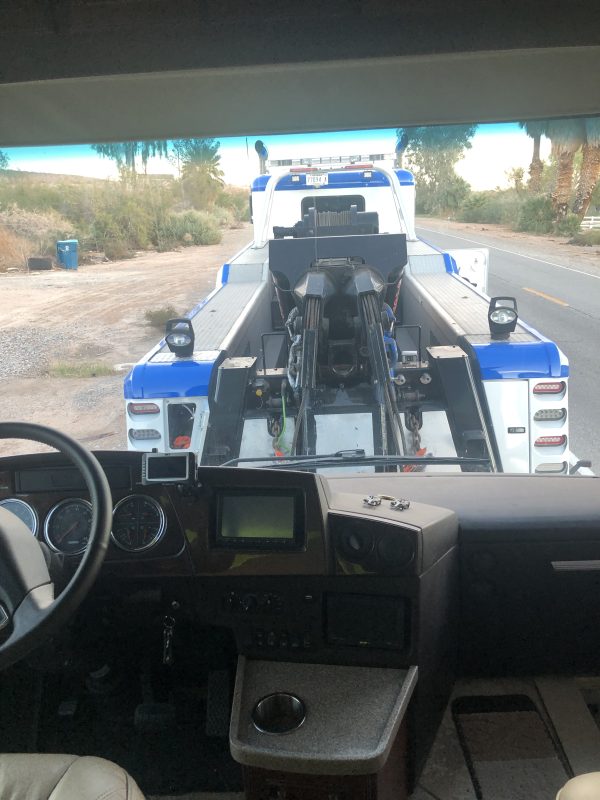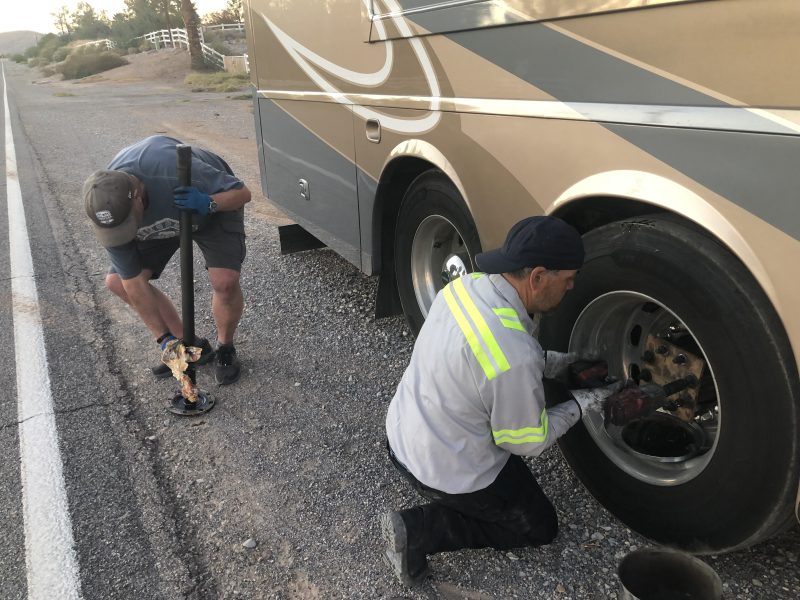 539p: Removing axel for tow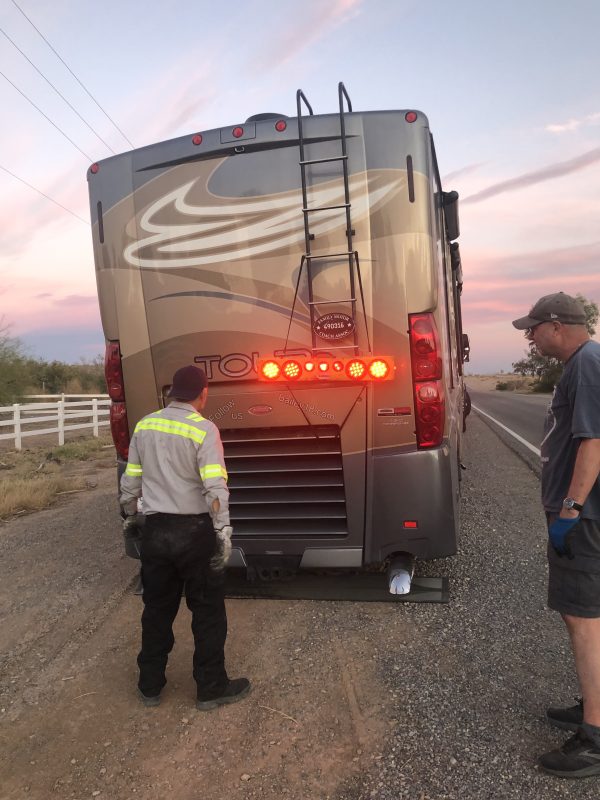 606p: (approx 1-1/2 to hook up) we are on our way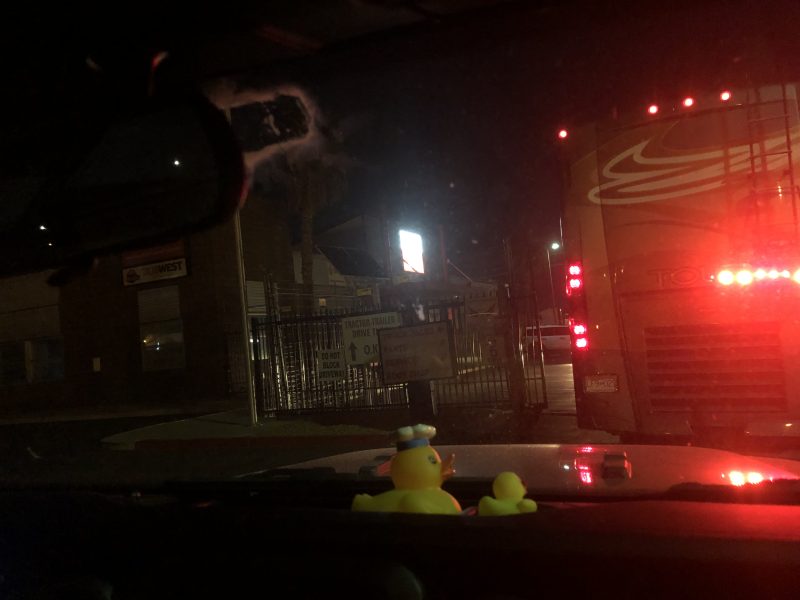 706p: At Volocity Freightliner
933p: Booked a room at Luxor, Las Vegas. We stayed there after we married almost 28 years ago. It was a little nicer then but the food was good
A stressful day comes to an end! Goodnight all!