I've been slacking off, feels like a long while since I've added to Bailey's blog but here I go again summarizing the end of October.
Oct 22 – Today's trip… Chemainus town of Murals, sadly it was pouring so didn't take many photos.
10/23 – Kelowna last year, Ladysmith this year
10/25: Our drive to Victoria, actually Langford, to celebrate Megan's birthday, Yep, rain, rain, rain.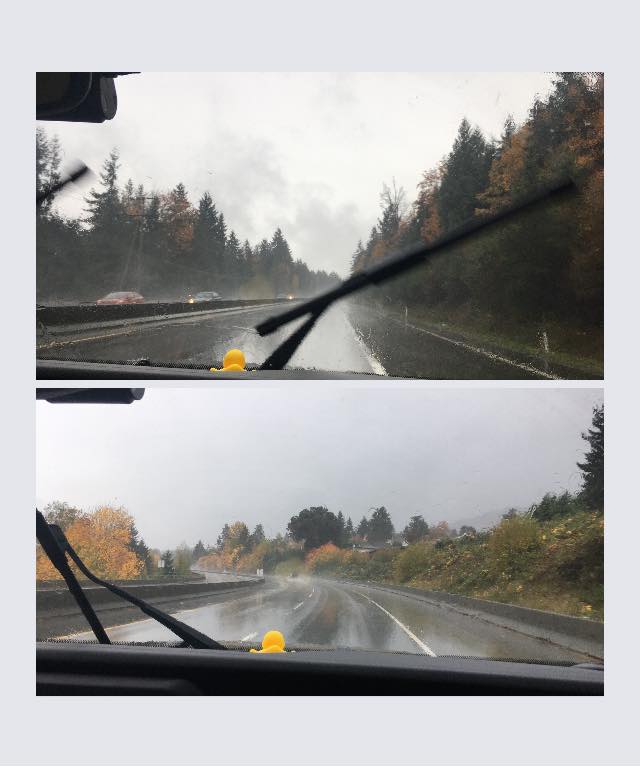 Present opening time!
Kyle's not a fan of hot sauce, we gifted Megan with 2 hot sauces. Allan's favourite from Freddies in Kelowna and Mum's. Mum's has 3 flavours: Timid Hot, Sorta Hot, Darn Hot. It was the Timid for Kyle. We had them open at the same time…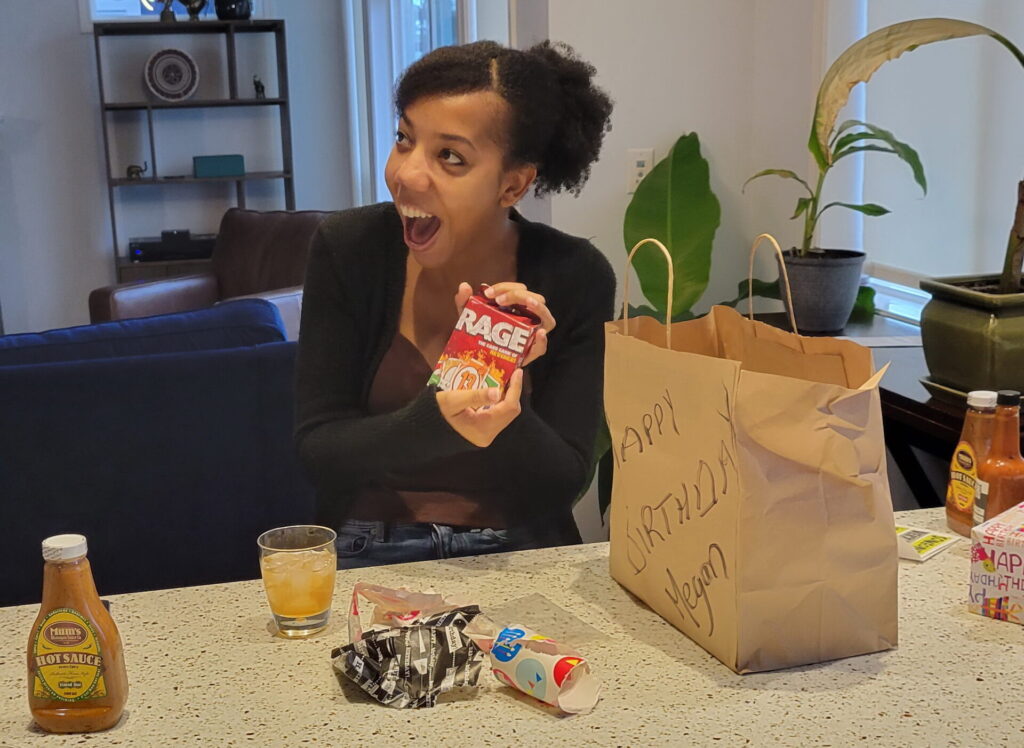 The Rage card game is a hit!
Who looks happier with the ear muffs? These heat up using a USB.
Kyle & Megan bought Allan a funky wallet a while back. Somehow, in one of their clean ups they put it away and didn't find it again till now. Gifts for all on Megan's birthday LOL Allan getting a tutorial.
We were going to go to Megan's favourite Italian restaurant in Victoria but it was pouring so hard we ordered in. Indian, delicious! We had a super fun visit, even let Megan win at cards.
October 26 – back in the park we take a walk. The stairs that were able to be used prior to us leaving are now under water.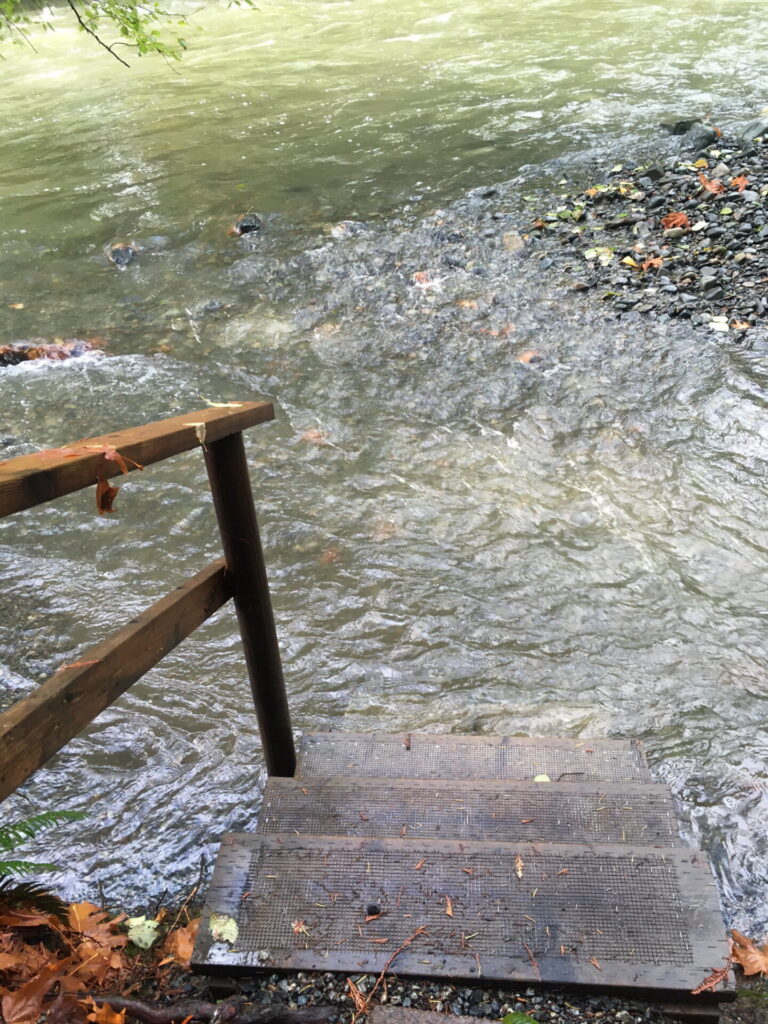 The creek is not happy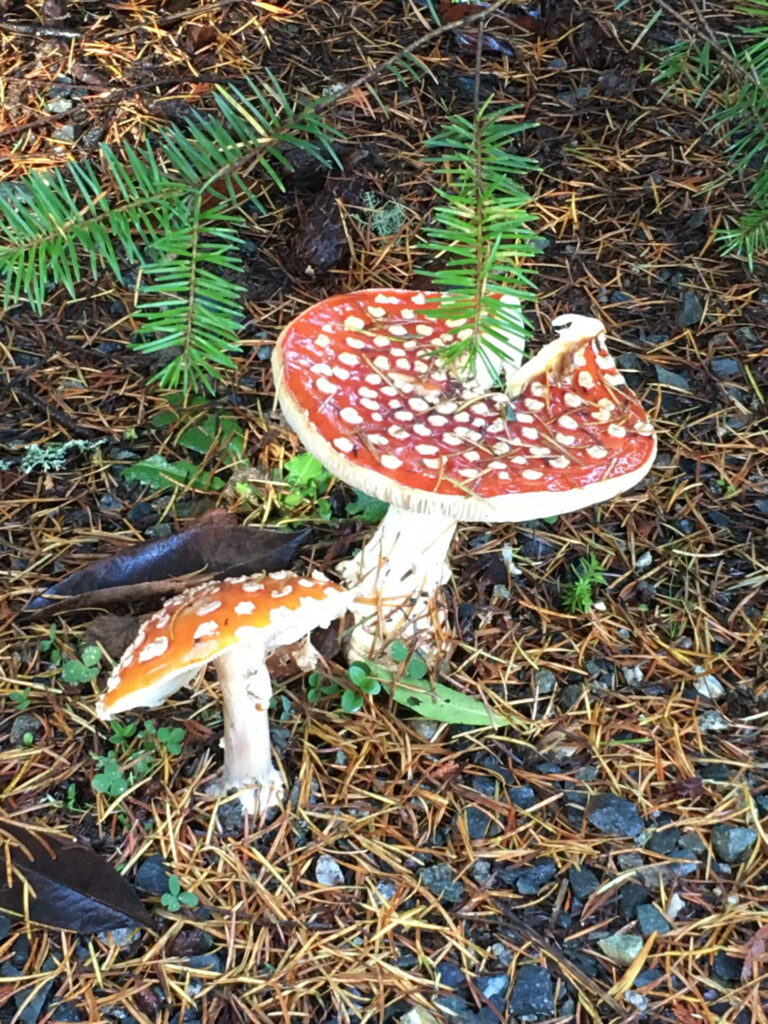 When I posted on my FB page Susan, an informed friend taught us…"Amanita Muscaria! AKA Fly Agaric. The reindeers search for them near pine trees and eat them for an experience. It is said that's how Santa's reindeer fly. Notice they're red with white, just like Santa! They are very potent."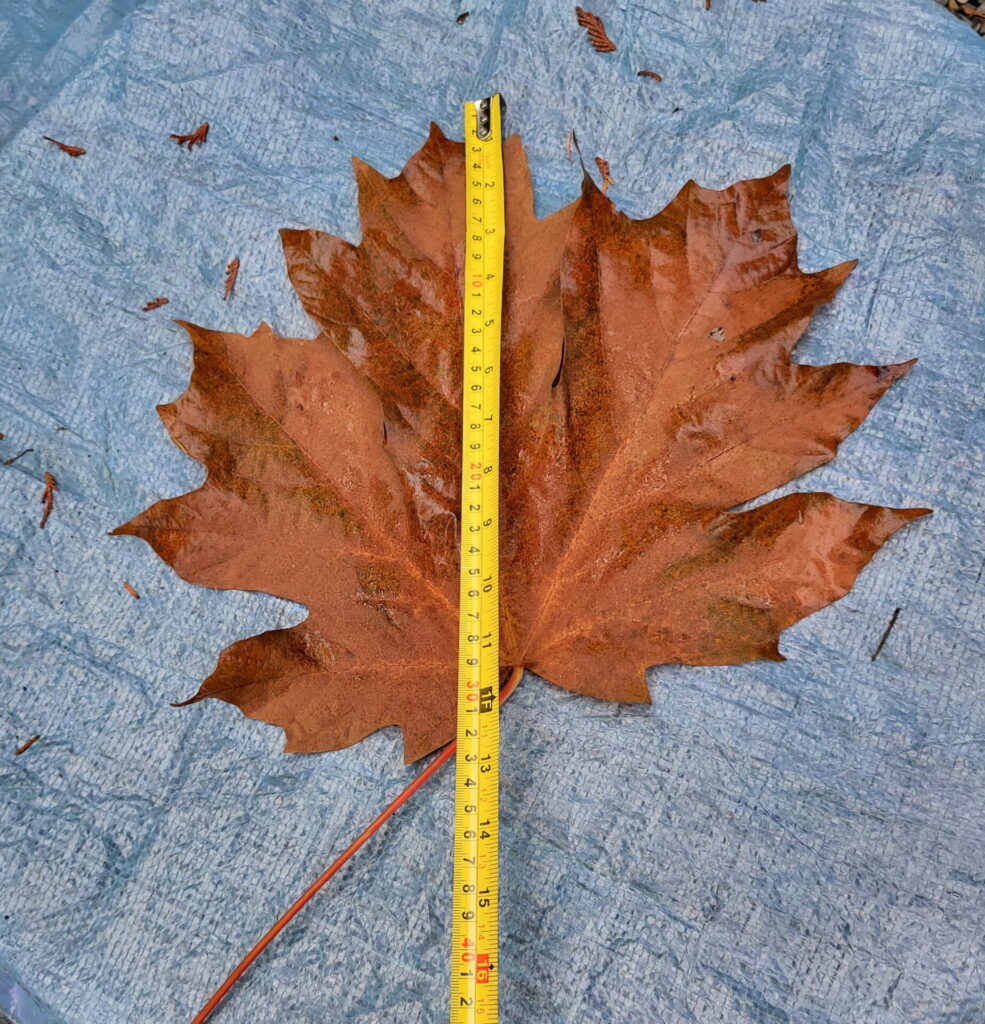 The next day, 10/27 the water receded
Missed checking on the 28th, this is what we found on the 29th. A salmon, we wanted to see them, forgot to add we want to see them alive. Wonde how he got there.
October 29, finally a break in the weather. We have our friends, Debbie & Donny along with Lucy, the pup, for a fire and visit.
They are as equally, unimpressed with the weather ie RAIN here.
Oct 30th – mostly cloudy but a bit of sun. We'll take it.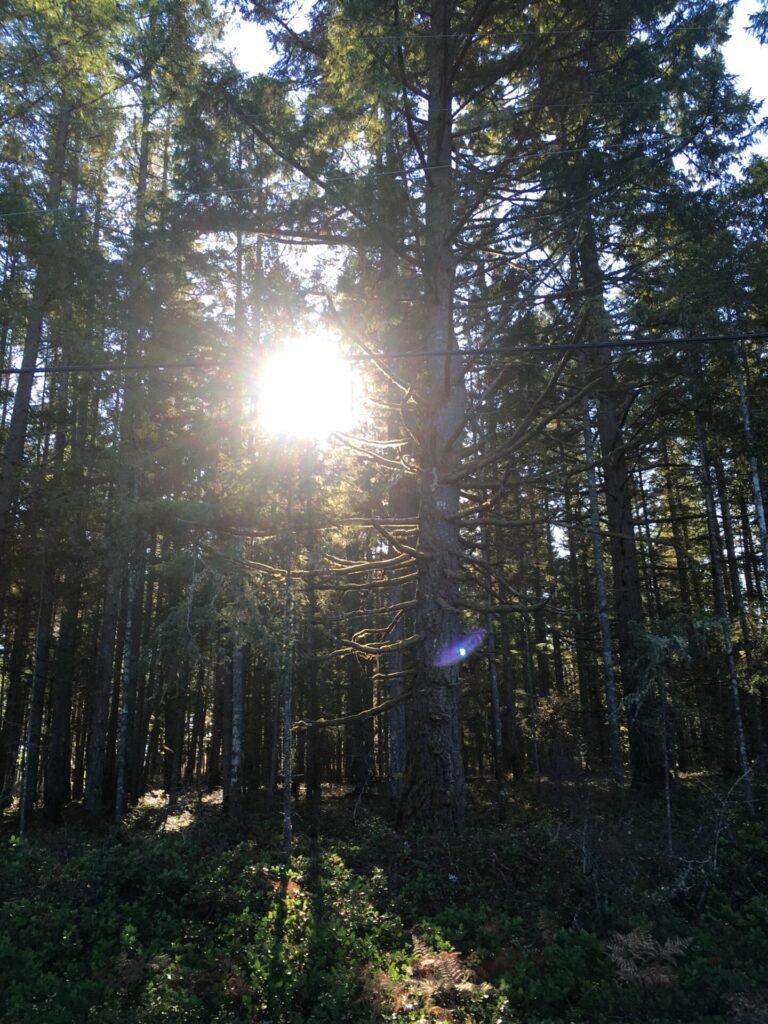 Back at the creek stairs, what happened to the salmon??? Gone!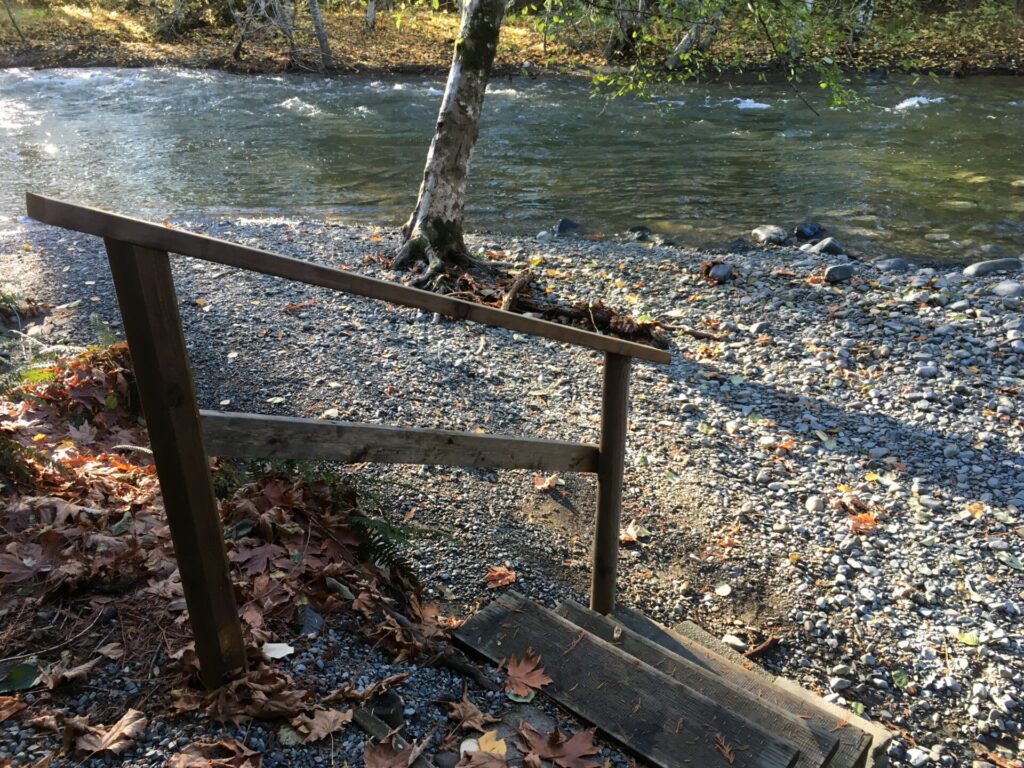 Halloween, offering adult treats!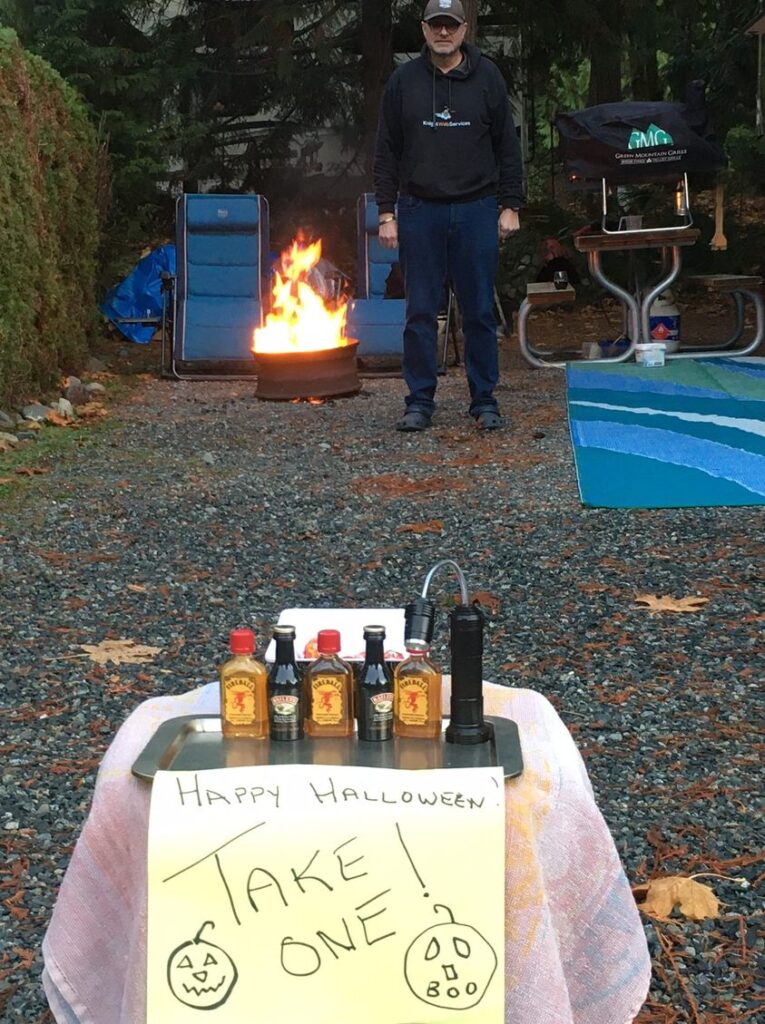 Kyle & Megan's 🎃 costumes! 🙂