Travel day to  @PineMountainGA where we will spend the weekend.  Drive time 4h16m.  Start time 1023a; km 58,754.  Bailey drop off is on Monday.
This is the sign we encounter leaving the Clinton/Knoxville KOA.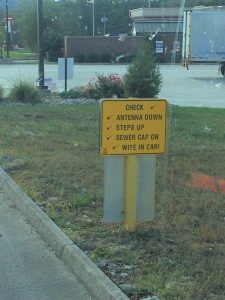 Not our best travel day, just traffic ​
And more traffic
Atlanta is likely a very nice city but we will attempt to avoid even the bypass in future travels.  Crazy nuts traffic, makes Toronto's seem mild.

305 Finally through, traffic clears up and its a pleasant balance of the way drive.  GPS estimates arrival at 410.
Looking forward to the temp.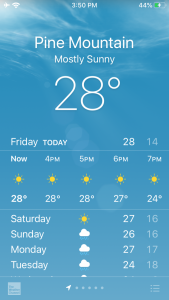 Allan makes up  some time and we arrive at 355.  Happy to be here, there is a hot tub and fire pits.
We are here until Monday when we drop Bailey in Columbus.