Today we move to our Winter resort in Ladysmith about 1-1/4h from Kyle & Megan's. I feel like this will be the winter of Euchre and hot tubbing!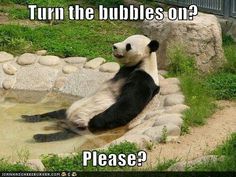 Although we were warned we likely will not be able to get into our site till 2, Carol, the admin, said we could wait in a queue. We decide it doesn't much matter where we wait so we leave Surfside at 1040. Stop for our last diesel fill at a station. It's a little tight so we didn't hook Bob up. I'll drive him. Race you, Allan!!
There are no, easy access, diesel stations we've found near our destination. Bailey doesn't have snow tires and they are mandatory. All not in our favour as we use diesel for heat and shower water. We have a plan! We will buy 2 fuel cans and add to Bailey's tank once a week-ish.
We arrive at 1151, yahoo!! First in line.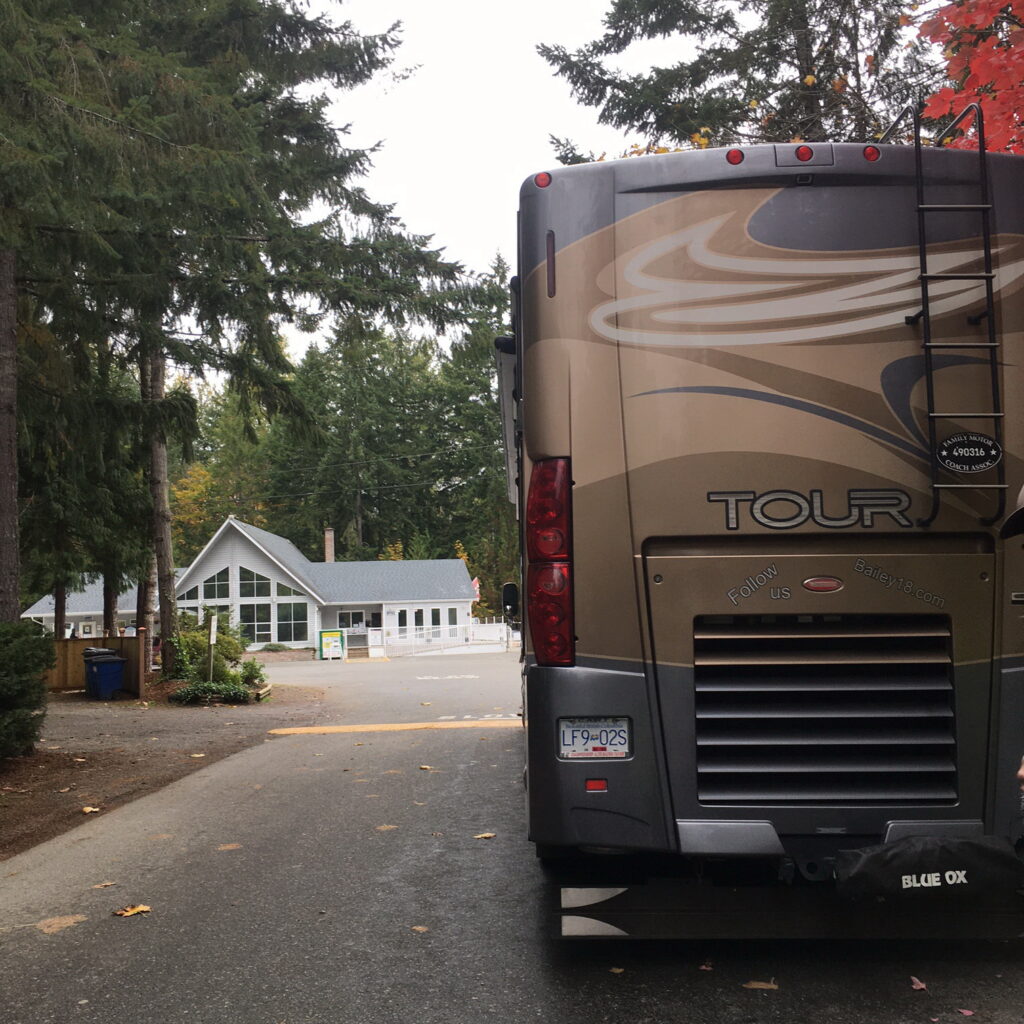 Our welcoming committee!!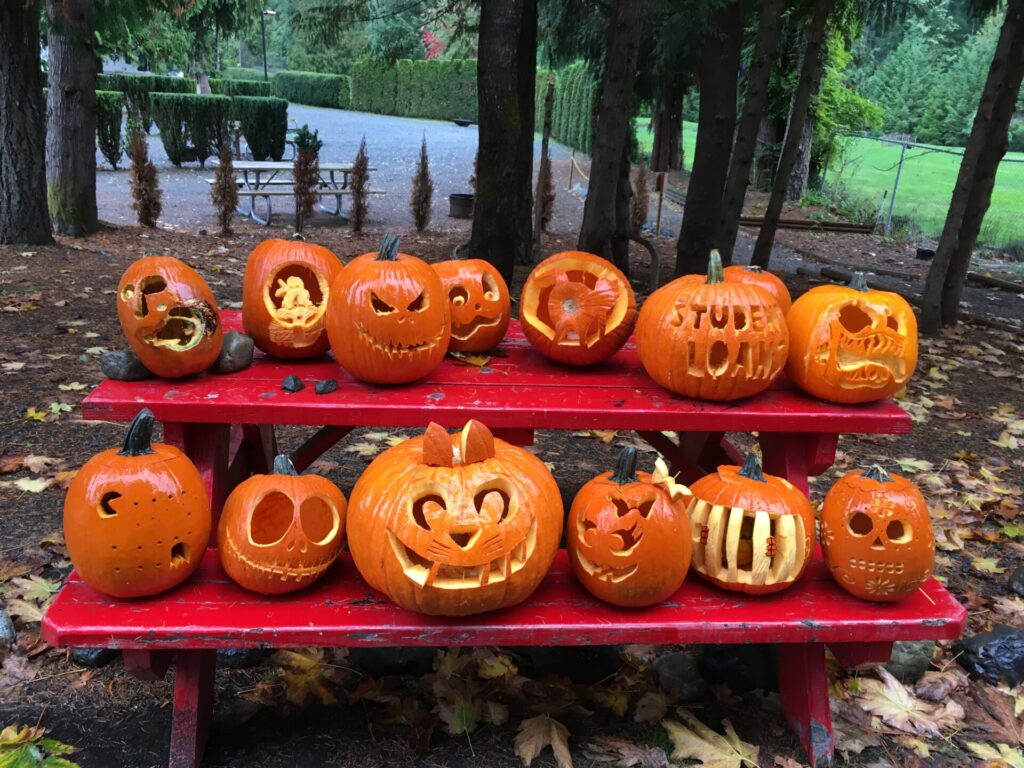 We thought, most would have left yesterday after the long weekend. Allan goes in, sure enough our site is ready; site 51 🙂
Mostly set up! Davy and the carpet will come out if the rain ever stops!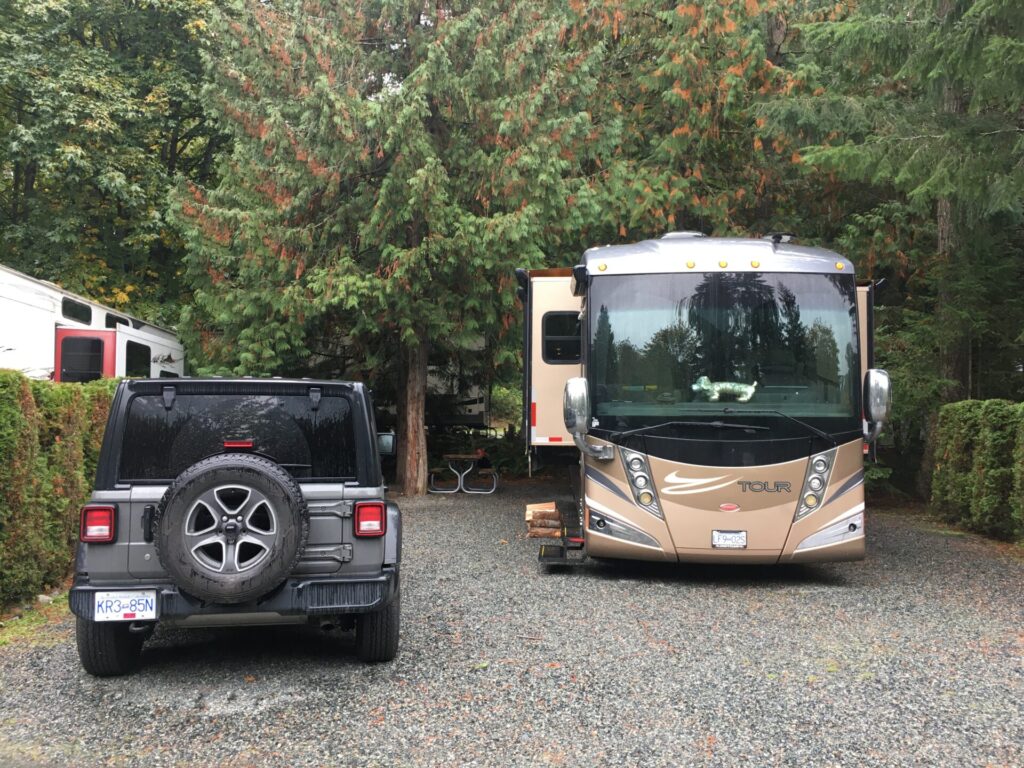 Our firewood arrives! 2 recycle boxes of wood – $10 each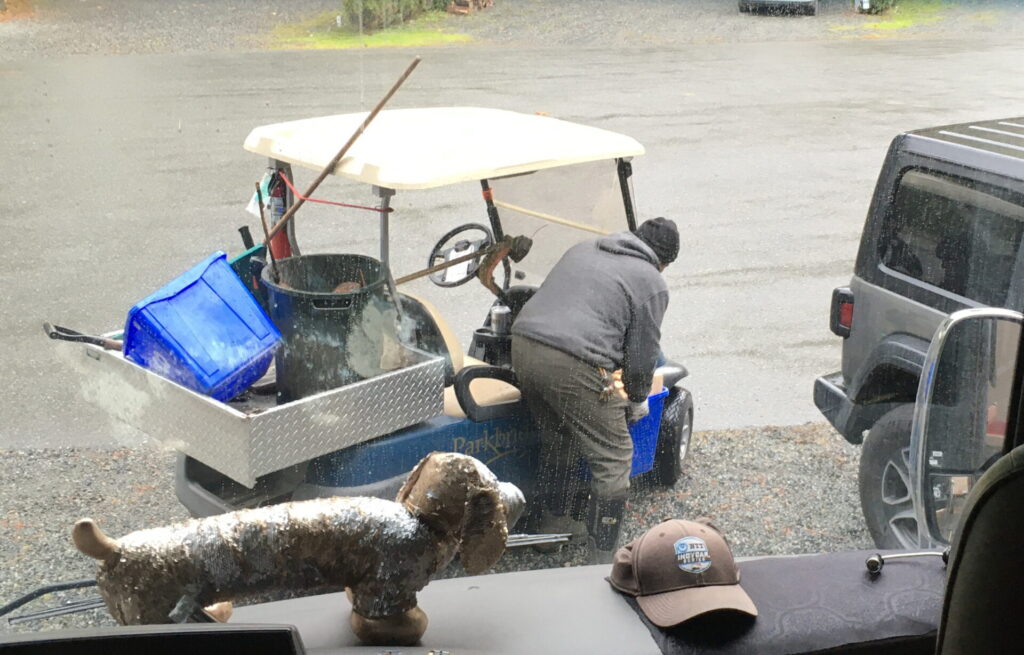 We said we'd embrase the rain, off we go for a stroll around the park. It's a little fishing hole, catch and release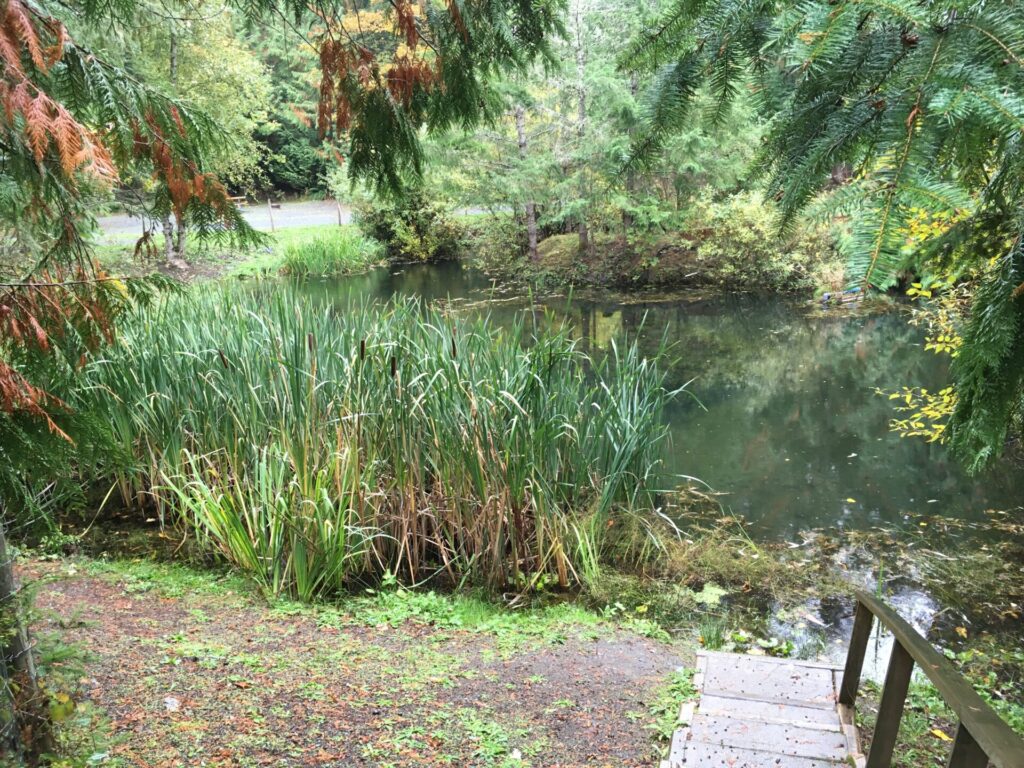 Trail to the creek
A walking trail, will explore this one another day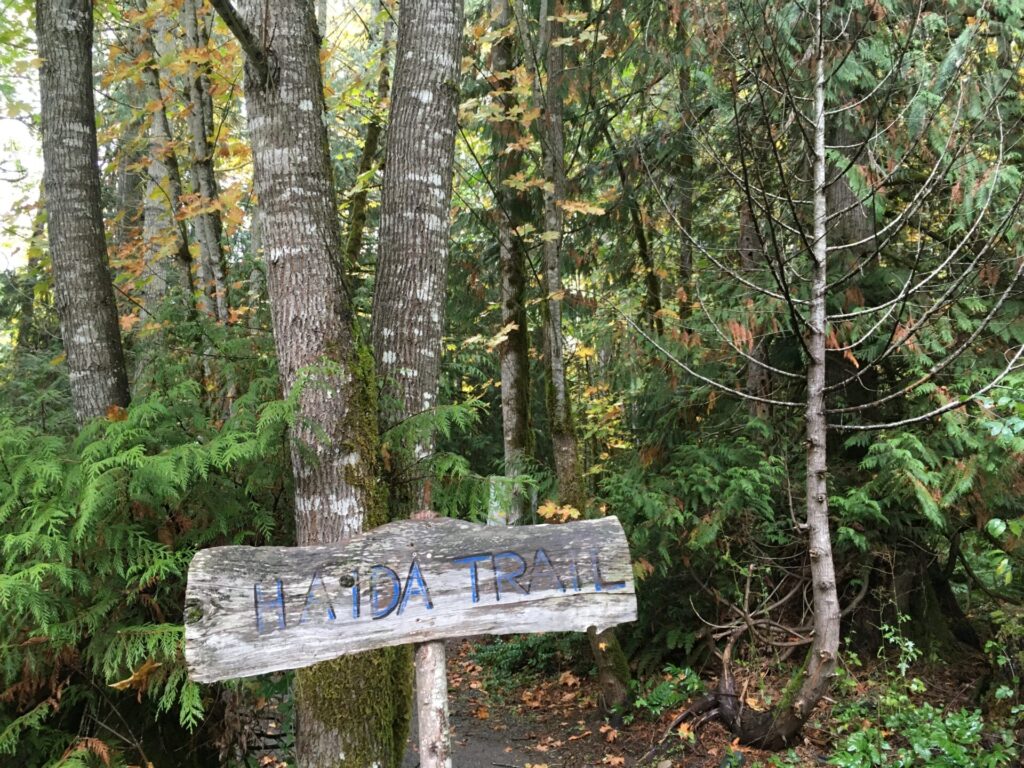 Hummmm, when's salmon spawning? Wish they'd date this flyers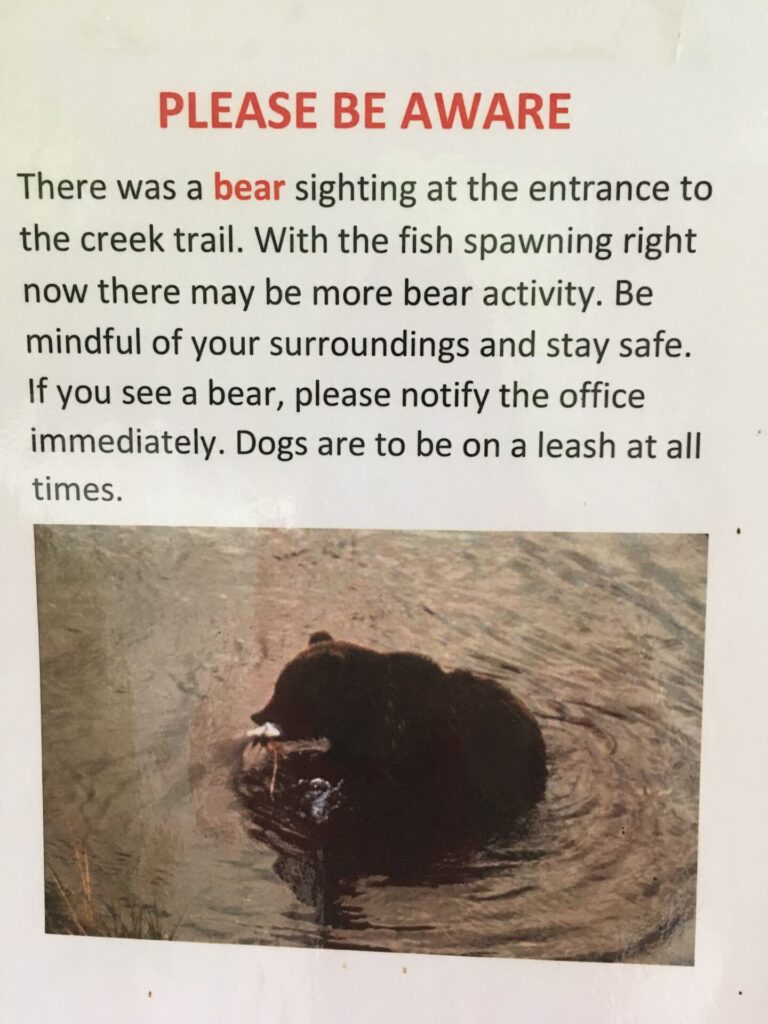 Another adventure begins!