Why are we going when this is the summer to tour Alberta??  Because, we didn't realize that Allan's drivers licence expires this year on his birthday!  In BC your health care, a separate card, expires at the same time.  You can call to have that extended but no licence extension is available.
Our next Alberta stop will be taking us further from BC so 2 hour road trip it is to get the renewal.
It' s a beautiful day for a scenic drive through the Rockies.  In no time, we're in back in BC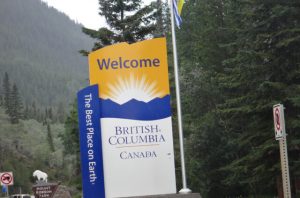 Next stop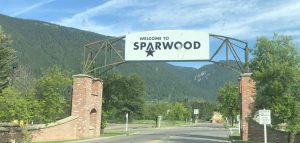 Licence & health card renewal town.  Yahoo, no one in line, it went very smooth and quick.  What we didn't know is they take the physical card and give you a piece of paper that expires in September.
Sparwood is a mining town, along with that their attraction is a monster, monster truck!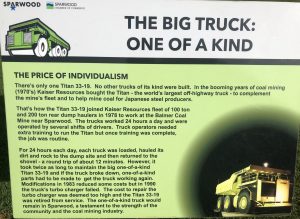 Allan is so TINY!
Allan loves his Faxe Amber beer, Alberta does not.  As we are in Sparwood we check BC Liquor who do carry it but no, none here.  Ferine is a further 20m drive, they report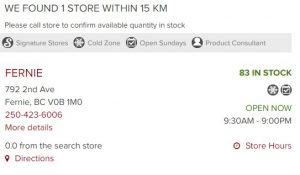 Our tour of Sparwood complete, yes, Fernie here we are
First a tour of Fernie, it is a cute town.
Hit BC Liquor, the result..

Well done Allan!
Next a visit to Fernie Brewery.  Allan finding another red he likes, Caboose Red.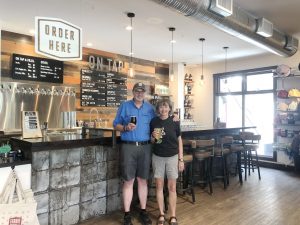 Back we go.  We've driven by Frank Slide a few times, this time I googled the story
Final stop before home  Run Rummer Pub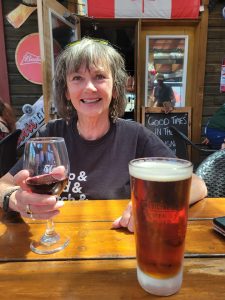 All today's missions completed.  EXCEPT poor Bob ended up with 4 windshield chips.  Totally crazy here.