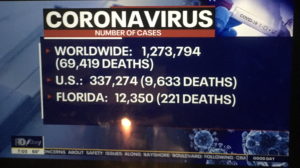 People need to #StayTheFuckHome  The neighbour the ambulance took out on the stretcher on the 31st returned on the 4th.  He's walking his dog around the grounds & coughing away.  The first time I saw him out was the 5th.  He couldn't make it around the short block without resting.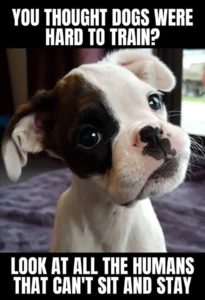 We are using the "MacGyver" method today to get the speakers up.
First up we use a piece of string, put it through the screw holes of both pieces in opposite corners.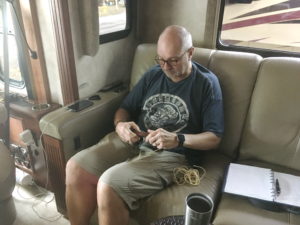 Not so successful.  After several tries we give up.
Second method – glue the wooden ring in place making it easier to line up the holes. 
Whoops, glue may be older than thought.  The ring almost hits Allan's head, I save his noggin!
Next we chalk the holes and the base.  It isn't easy having your arms overhead, the screwdriver slips and puts a hole in the membrane.
We get them both up.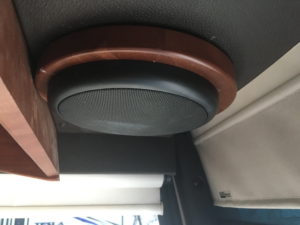 Start time 1140a; both up 205p, a few breaks included.
Allan is already talking about how we will do it differently when we get a replacement speaker.  I vote NO replacement.  This one still sounds great.
Coffee is finally back in her look out spot.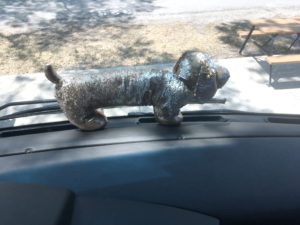 We deserve a delicious dinner; not that they aren't all delicious.
We're sitting & chatting when Allan asks "Why didn't we just remount the speakers without the wood ring like the other 2 in the middle Bailey"??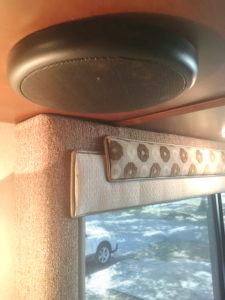 Night all!