Two weeks ago, after an extensive search, we found.a mobile company to replace our flooring.  Carlos came by, quoted the install and left us a list of what to buy at Big Bob's Flooring Outlet.
We set up the install for Monday to ensure the ordered items were in on time.  The install crew is to arrive between 9 & 10.
1030 still not crew, time to call.  Carlos answers, surprising me a bit, seems the issue was Big Bob's could not find our order.
1112 Here they are   😀
We contacted an RV dealership who said it would take a week to complete..
Let the install begin,  Meet Jose and Chewy!
Fast Forward:  They were done in 13 hours!
Who's the boss!   This guy!!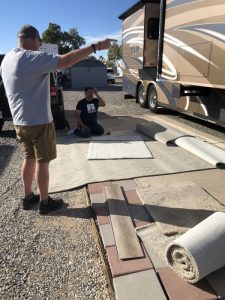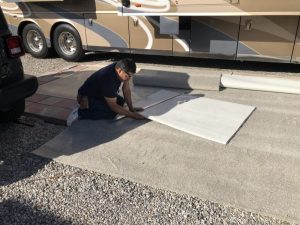 Measure twice cut once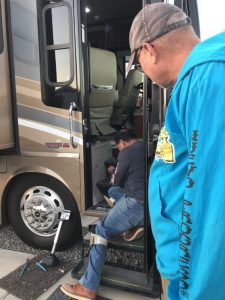 The boss is on the lookout!
Click here for A little noisy!
Is this cut too large?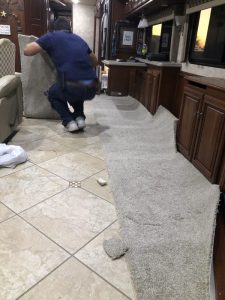 Colours are similar so it's hard to tell, but, boy do I know.  Happy to get rid of the mold and years of use!   New carpet is more plushy and springy.
                  Before                                                               After
Very pleased!  Happy we found these guys!!