Away we go!  Starting km 66,359 time would have been 940a but when the tree is factored in it's 1028a
We are giving ourselves a month to get to our BC .  Most stops will be for 2 nights.  Exception are Banff, (for the sights) & Lethbridge, (visiting friends) we will be at each for 7 nights.
Our drive to Parry Sound takes us past my sister-in-law's house in Utterson. 
      Allan has fun blowing the Horn.
Allan can flick on the rear view camera so we can see Bob, we watch him…

We encounter the normal construction. There will be much more to come.
 Arrive at the Parry Sound KOA at 120p.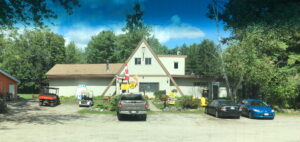 We are escorted to our nice, long site.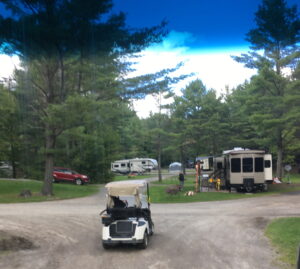 This is the first un-hook and it is flawless 🙂
Did it!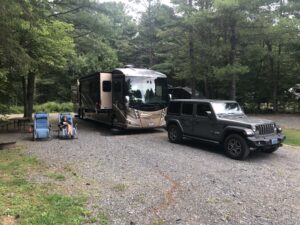 This is what the power should be..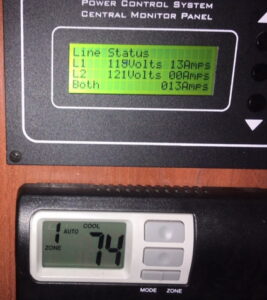 First on the road fire! It go flamier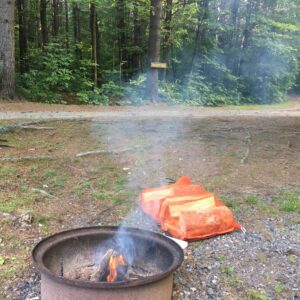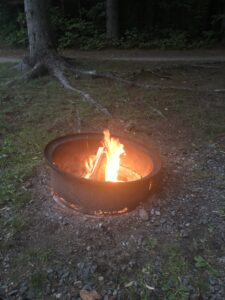 Tomorrow we explore Parry Sound.  
On the having nothing to do with nothing….What do you see?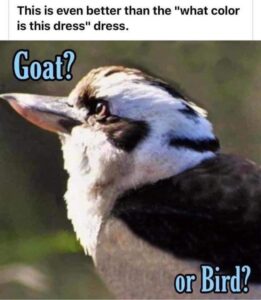 These are our masked cuties!!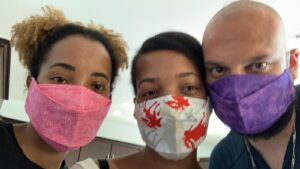 Hum Megan, a little upside down :)))