Today we got intimate with "Tyra", The World's Largest Dinosaur  For $5/person you enter her bowels!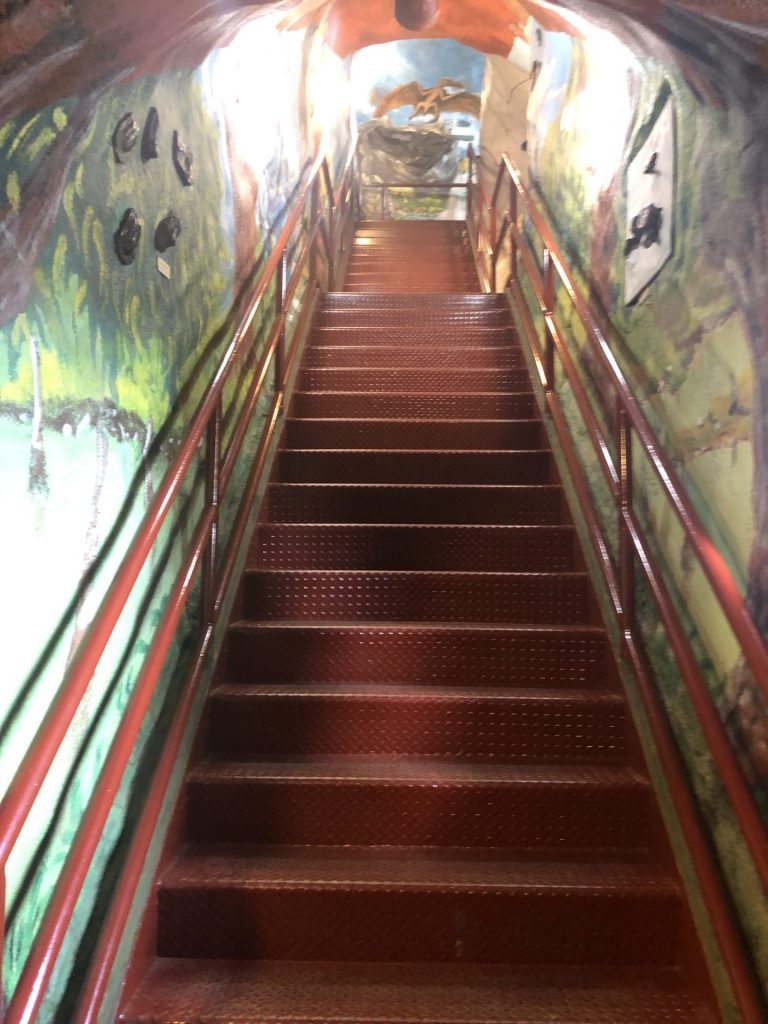 106 steps, up, up we go! Steps change direction, go right, go left, go straight.
For those who read the Royal Tyrrell Museum outdoors post, that stair count was 106 as well
The view from Tyra's mouth!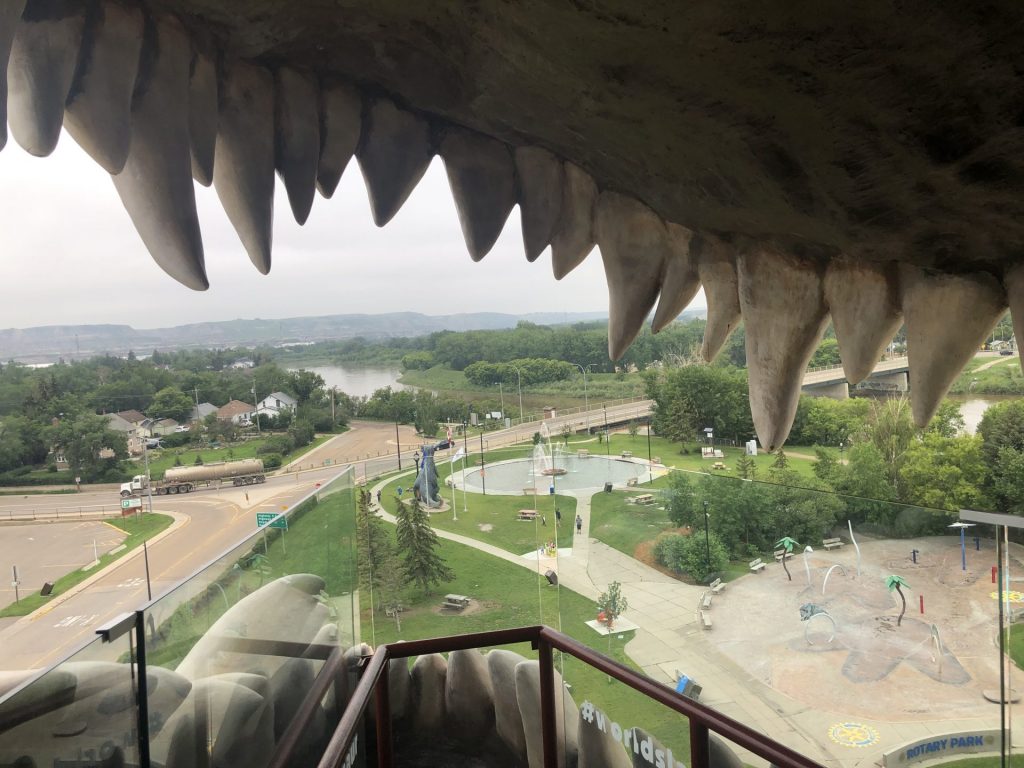 For certain 106 steps deserves a reward!!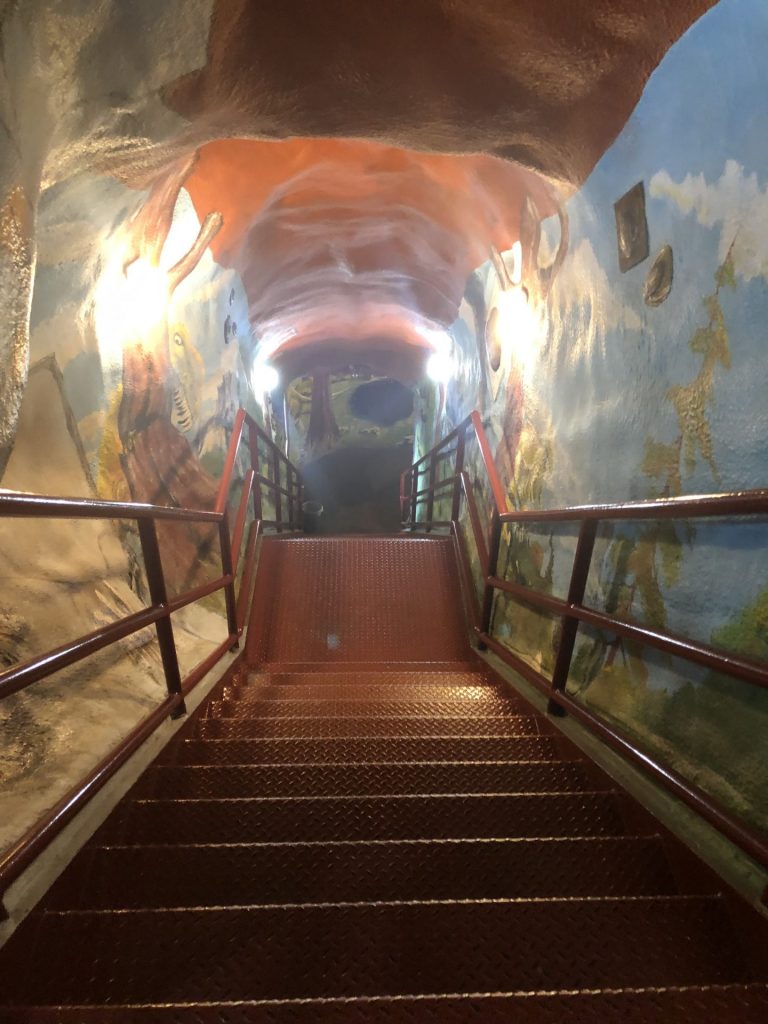 From the ground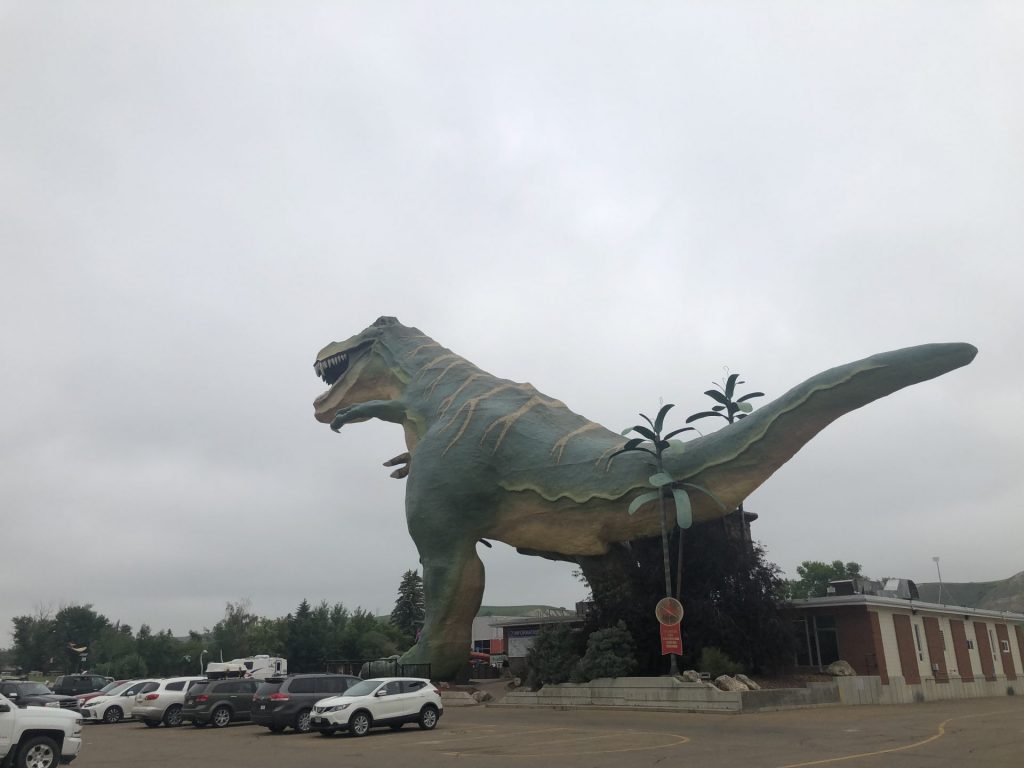 Tyra's stats:
Conceived:  October 02, 1999 Born:    October 06, 2000
86 ft (25 meters) tall
106 stairs to climb to the top
12 People can fit in the mouth at a time
4.5 times bigger than a real T-Rex
151 feet (meters) long
65 tonnes (145,000 lbs) in weight
She cost $1,065,000.00 to build