It's official!!  The gators won but maybe we'll prevail here?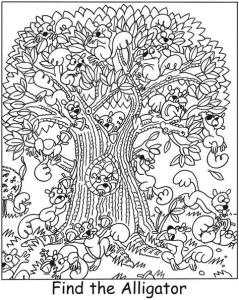 Travel day to Seffner FL  It's a 59 m drive but we'll be stopping at our first Pubix Super Market and Walmart.  Leave at 930a 63,478k
It's an eventful drive, we thought traffic maybe bad but no so that's good.  There is a Walmart as well so do the necessities shopping there.   Groceries at the Pubix. 
Head out to LazyDayz RV Park.  This park attached to a dealer, so I didn't know what to expect.   All good, sites are closer together than we'd like but…
Bonus! Free breakfasts at the dealer's cafeteria every morning  🙂
We check things out and find the hot tub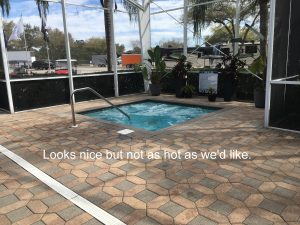 There is a restaurant/bar attached to the hot tub/pool area interestingly built around a bus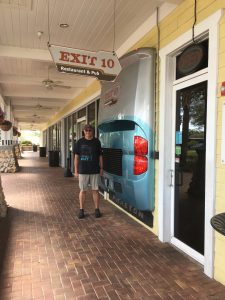 Allan must drive everything!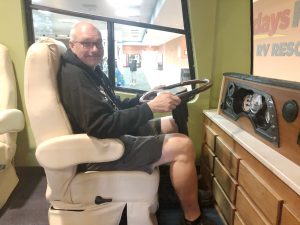 Love the counter top, not only has our name but checkered flags