Goodbye to Fancy Gap KOA  Recap of our 14 quarantine days.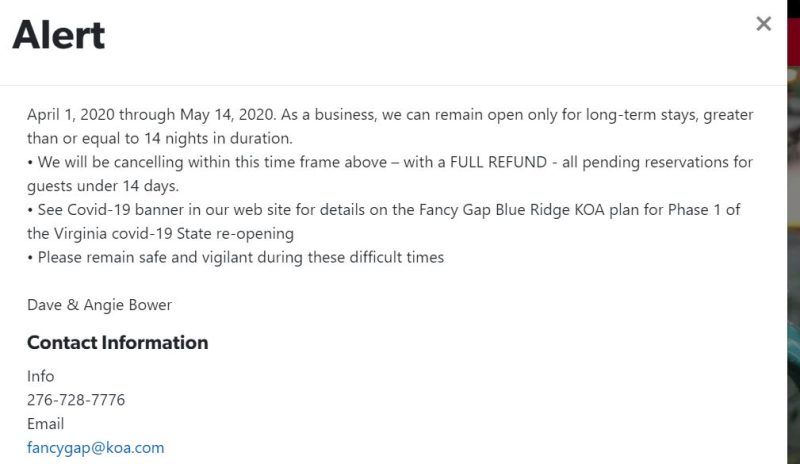 We have the best site!  #24 So easy to social distance. I'm a little concerned about back to normal life.

This is the hay ride tractor, hopefully it will be operational again!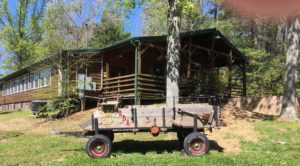 We arrived here on the 25th, on April 27 we look outside and see the police parked in front of Bailey.  He's not leaving, wonder why?  Is he plating us to ensure we don't leave before the 14th day.  Would there be a nation wide Bailey hunt if we do?  Do we ask?  We're still in our jammies, better not.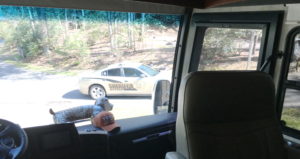 We are missing Florida weather.  Sad when Newmarket is warmer than here.  Lebanon is our next stop.
We buy some firewood, cause by now, ya'll know we LOVE fires.  Hum, the wood is damp so doesn't burn well.  We'll Amazon us an ax!  So happy when it arrives.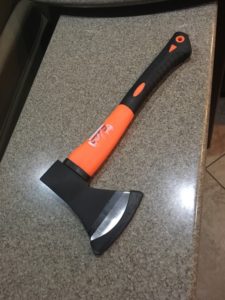 Allan in action  Chop, Chop
After the chop chop Allan chiseled the ice out of the freezer.  Fingers crossed it doesn't break before we make it back.     
Relax time! AKA beer time!!  When space is a premium where to you store your beer??
Before and after ax fires…
Look up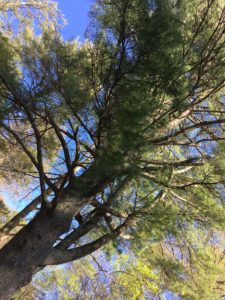 Lets go twigging to get some more kindling.  Who is that "Twigger" in the background??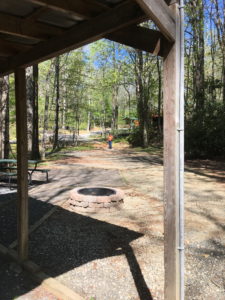 Never a dull moment! Look at us getting our steps and passing time.  A different experience every day!!  Try it!!!
The owners, Angie & Dave are very  nice and helpful people who make a killer shredded pork and brisket sandwich.  Gone to quick for a photo.
There are cute statues, spinners, flags throughout the park.  Also a "find the bear flag and metal art sheep" game.
Confess, we did have a little help finding them.
Bailey's white roof, do not get to see it often.  In fact only once before.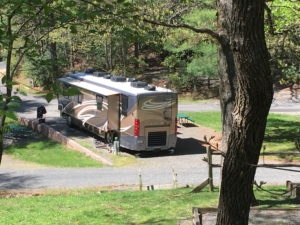 We were interested to hear Warren Buffet speak.  No further comment.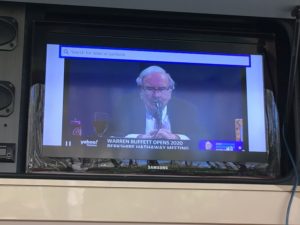 Good night, travel day tomorrow.  For all you travelers, we highly recommend Fancy Gap KOA!!