We leave Sutton 10ish and head to  Jukasa Motor Speedway in Hagerville for the NASCAR Pinty season finale.  This is a very short oval so should be an exciting race. We were at the season's opener in Canadian Tire Motorsports Park and are happy to be here now.  
We have our ETR transponder now so the drive should be quicker and less traffic.
We've never been to Jukasa before so relay on our GPS.  Hum, which GPS to follow?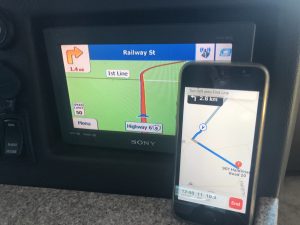 We follow Google Maps and make it!  This  is  widest  gate  we've  been  through.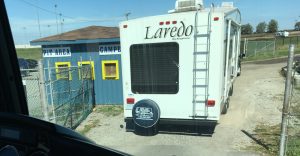 And we're in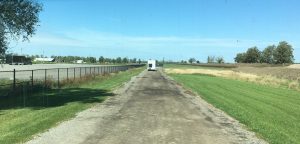 Our street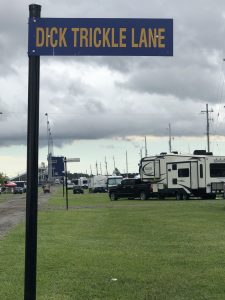 And set up, find the Caesar and beer 🙂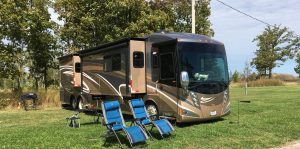 Tonight's show is Larry Berrio.  We are not country & western fans but head out anyways.  It ended up being a hoot!   Dancing galore.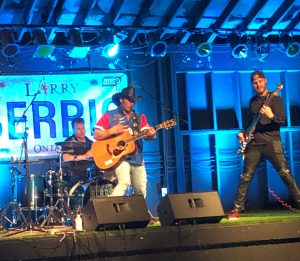 Then the neighbour's fire.​
Sky has been dreary all day and the forecast for tomorrow is not much better. Fingers crossed!