Today's walk will be at Dilworth Mountain Park.  Kelowna boasts over 200 parks needless to say, we haven't made a dent in seeing them.  There are only, ONLY, 40+ wineries Have to get back to exploring wineries now that it is getting warmer.
Enough of wine day dreaming, back to the park.  Beautiful…
Reward time!  This one home made with Bailey's.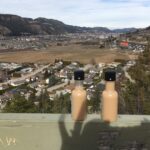 I continue to try to get a good shot of a plane, landing or taking off while driving on Hwy 97 by the Kelowna Airport.  This is the best so far, Plane landing  I'll keep trying. 
Sunday night = steak night.  Allan tried a new recipe, delicous topped with garlic/cheese butter…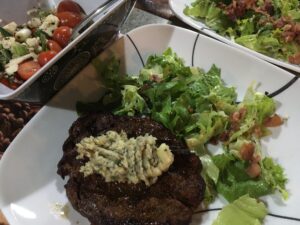 Our sky at about 530p