Today we leave Sicamous for Kamloops.  We enjoyed the area, town and campground.  Mostly, exception the long weekend, there were no more than 4 sites occupied.  We didn't even have to close our blinds cause no one was near.
Start off by giving Bailey a much required bath.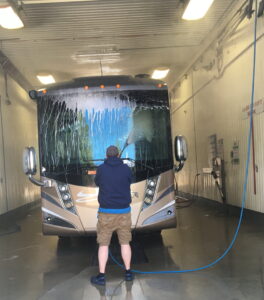 Allan got it done quicker than the last time we were at one of these.  Last time it was $60.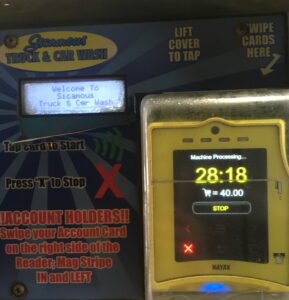 Clean Bailey!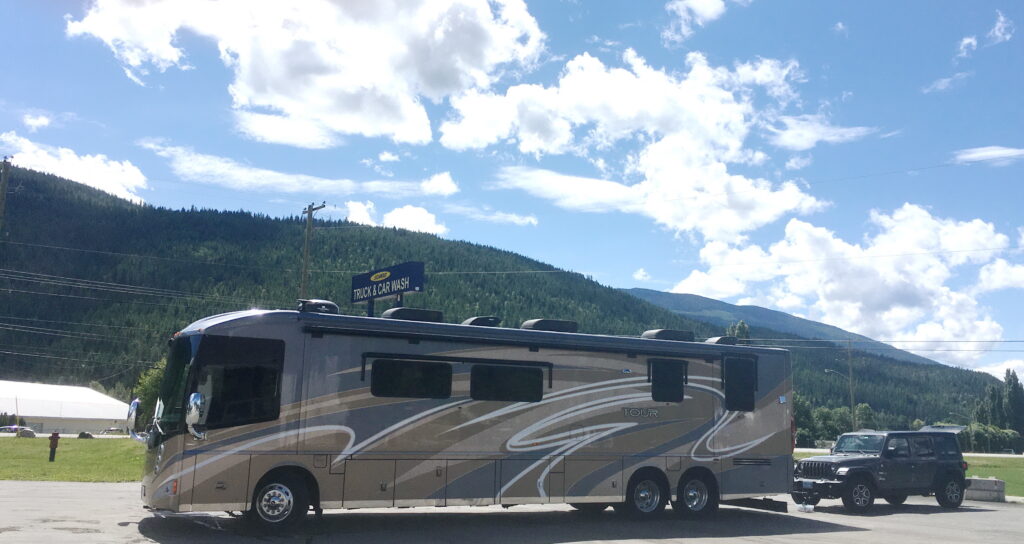 Only issue, yes there is always an issue, the stairs aren't going in completely.  Fortunately, they go in far enough.  We'll see what we can do about them upon arrival in Kamloops.


We pass a sign "Blasting ahead, expect 30 minute delay".  We've passed many of these signs, none had any delays.  Turn a corner…
View to the right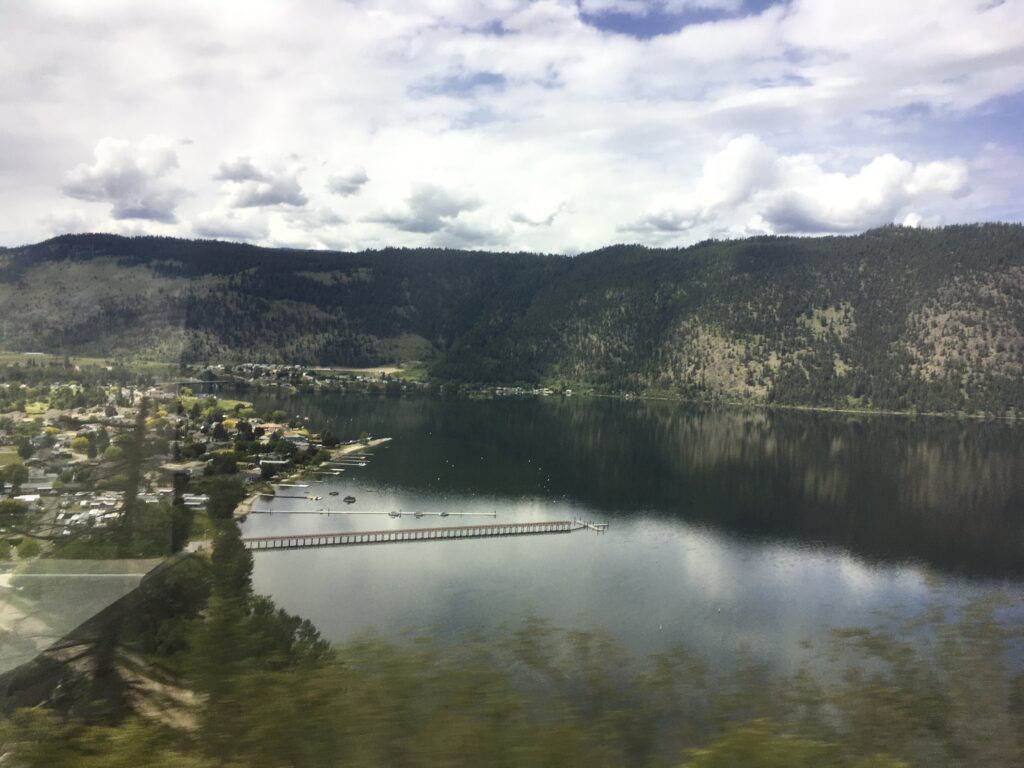 Delay was more like 15 minutes, this is the blasting area causing the delay.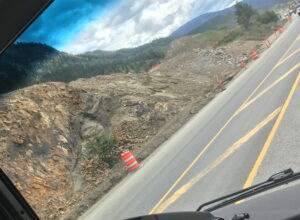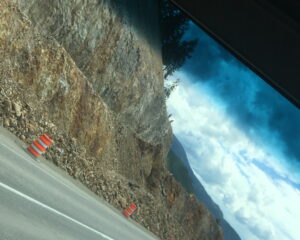 Arrive at Kamloops RV Park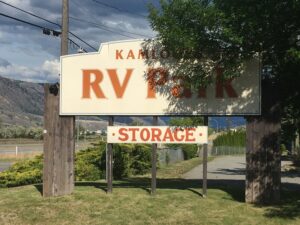 Check in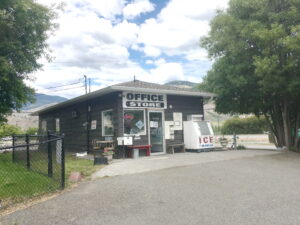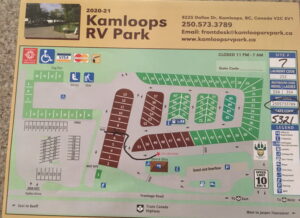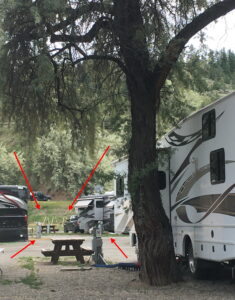 #7 our spot, will we even fit?
Barely !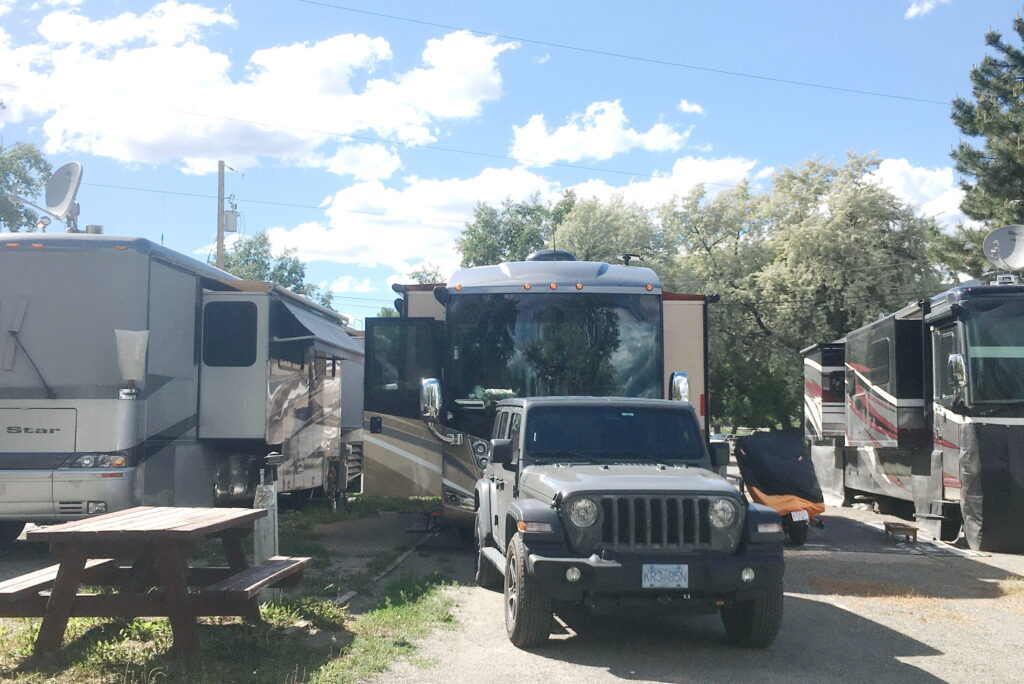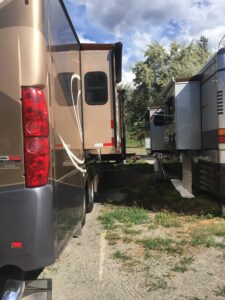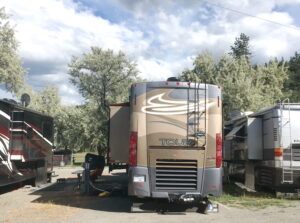 We arrive Tuesday, leave Thursday.  Main purpose is to stock up at Costco so we're good.  Would have been disappointed if we were here for a while.
Adjacent to the park is the BC Wildlife Park.  We walk over and find this tidbit and learn the last entry is 430, park closes at 5.  Not enough time to go today,  maybe tomorrow.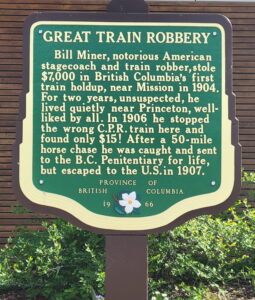 The view across the street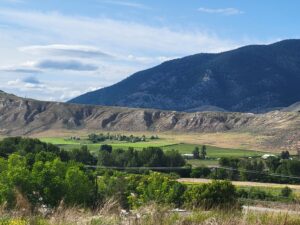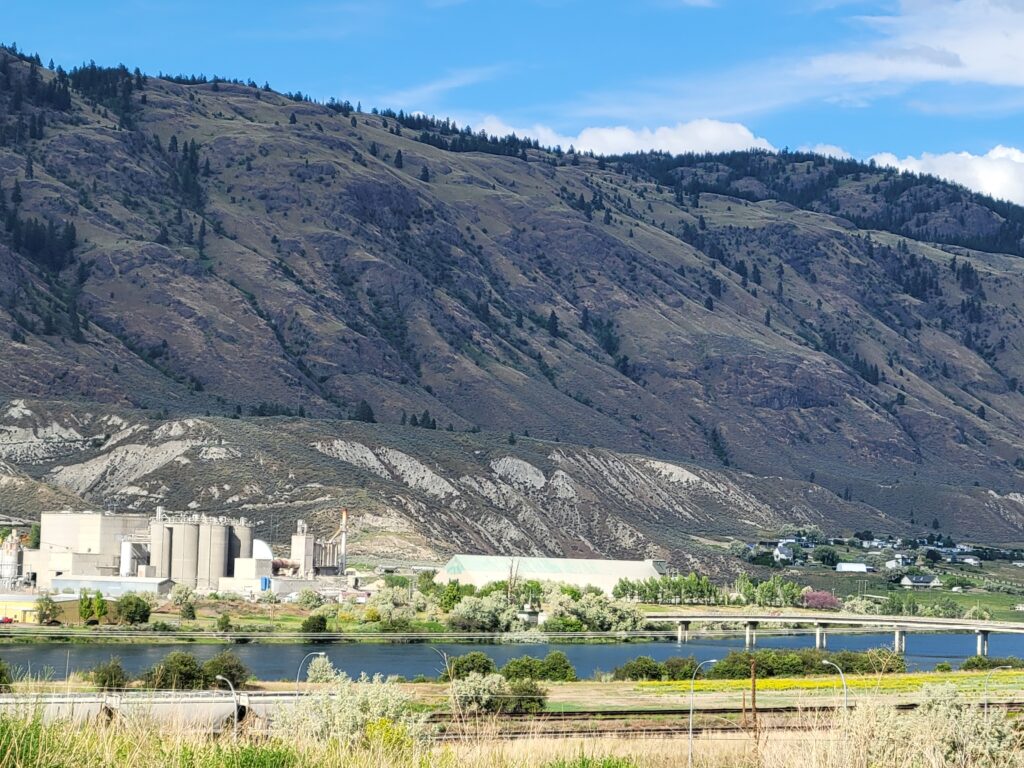 The plan for the morning is to be at Costco for 815a tomorrow.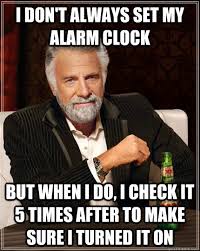 .