We have an ongoing list of groceries we are ordering from Aldi scheduled for delivery on Thursday – we are down to 3 eggs.
Let's improvise for breakfast – egg thins with cauliflower stuffed with shredded chicken, lettuce, salsa & cheese.  So delicious did not take a photo.
Allan calls MCD; gets voice mail; leaves a message.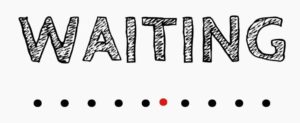 As Allan is attempting to figure it out, he takes the E clip off the new motor as he believe he had to replace the old collar and old E clip on the new motor to make it fit in the blind.   The E clip happily springs away!  Searching for it passes the time.  This is what it looks like
and its about this size.
The Service Manager calls back, he's the only one still working.  The factory is closed.  Allan drills him for installation and E clip requirements.  We need the new one, the old one we lost would not work. Now understanding the workings,  Allan is about to install the new E clip on the old collar.  WAIT, I say sit at the table in case this one wants to escape it will be easier to find.

Complete!  
The search is on.   High & low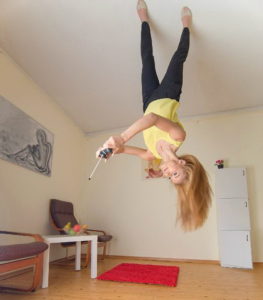 We can't find this one either. Oh POOP! The Service Manager did say if we needed one he has one sitting on his desk at home that he'd try to mail us.  Very nice but the office here is locked down and we do not have a mailbox.  Life!  Such fun!
Amazon to the rescue!  Allan finds a box of 300 for about $10, delivery on Thursday.  We still do not know when/if we will have to leave on a moment's notice but take the chance and order them.
We keep looking for both the missing little buggers!  We have a magnet but not even that helps.
The virus keeps getting worse.  More people need to stay home to stop the spread.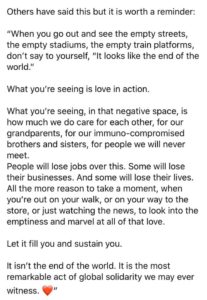 Time to kick back and try not to worry about anything for a while!  TV entertain us!!