Riverbend Cottage & RV Resort we are here for 5 days. Then off to another Parksville resort, then on to Cassidy for our new Winter home. BC has a 6 month then you are a tenant rule with all the tenant benefits so parks do not allow, a more than 6 month stay.
The park has beach access, too bad it's not a heated beach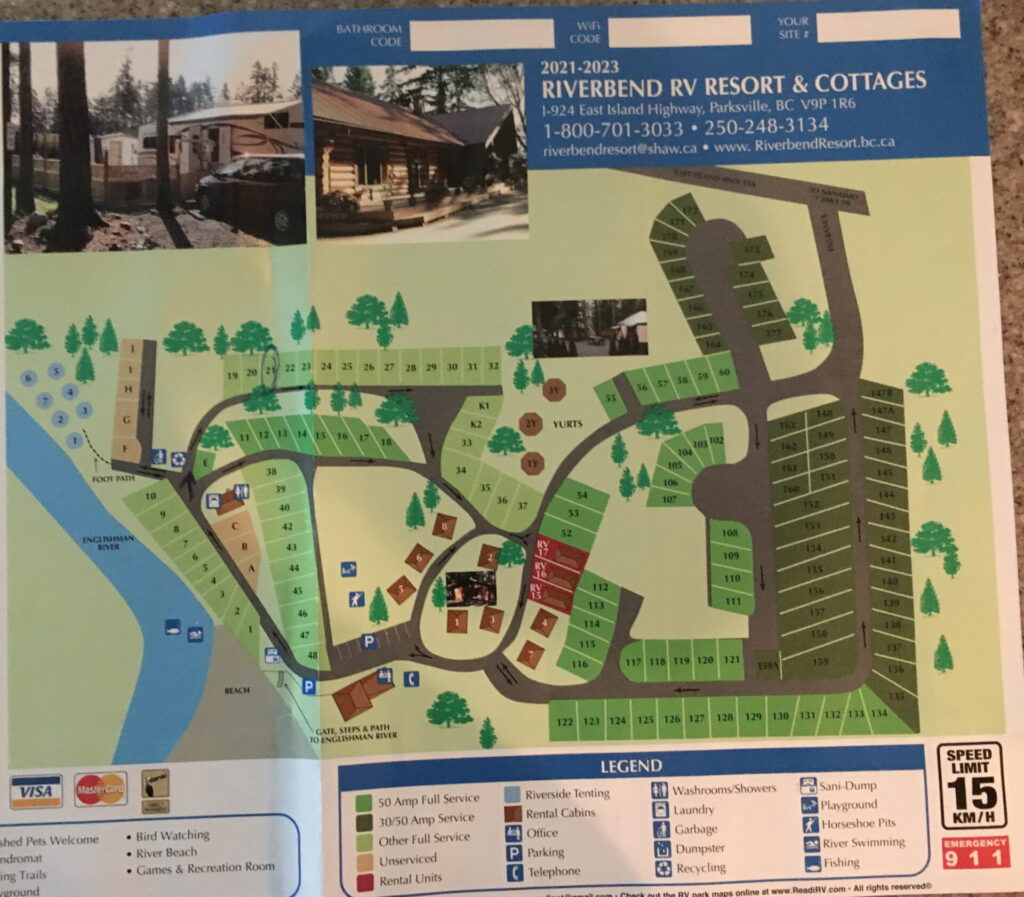 Debbie, Dodger (17 years old) and Donnie and Lucy make it to the park! So nice to hang with them, wish we were spending the Winter.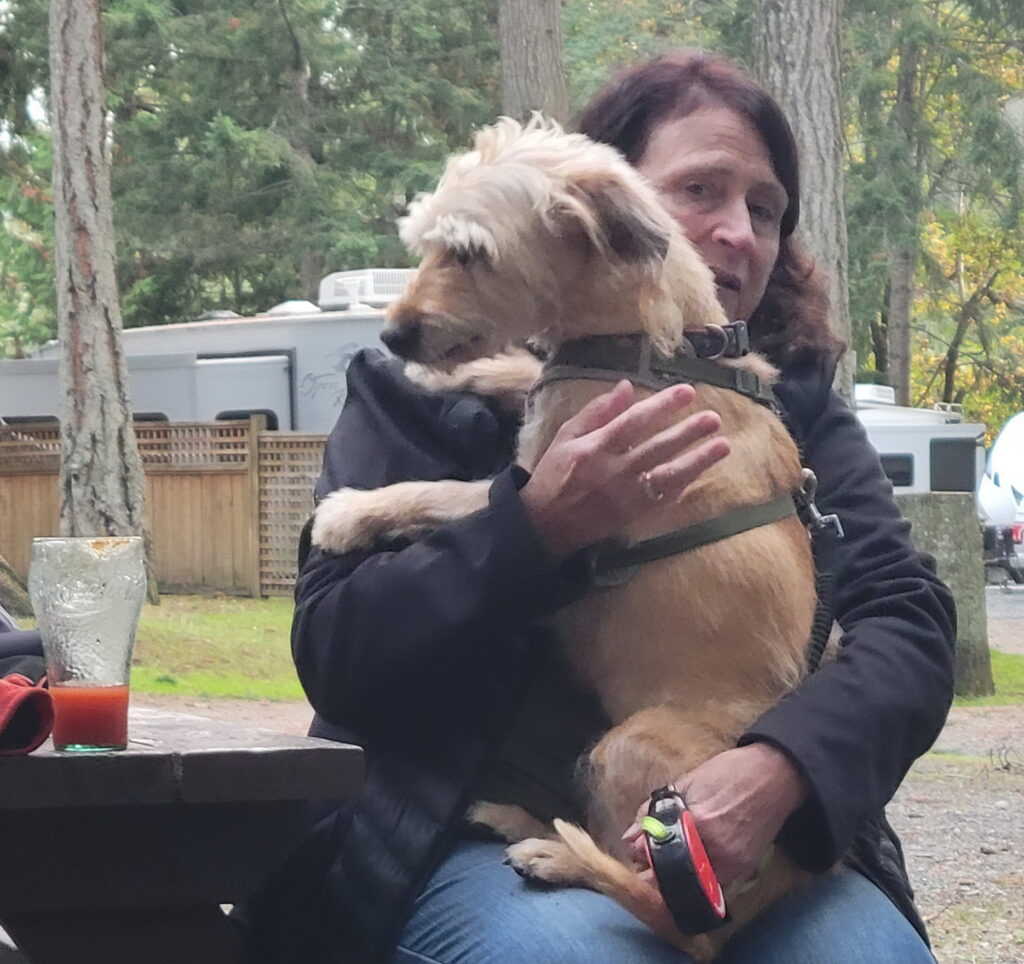 10/03 – It's a goat 🐐 kind of day!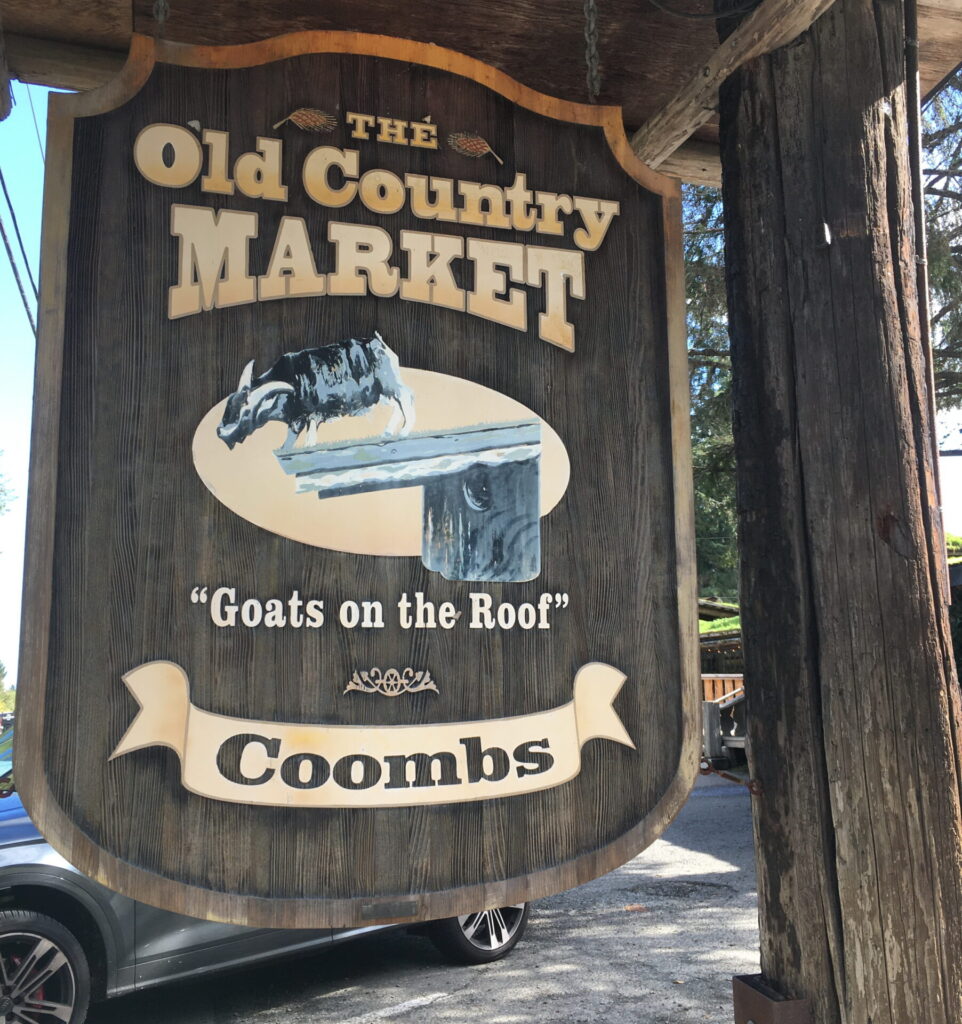 One of the neighbouring stores, Coombstock! Coombaya The Hippie Store. Tie-dye clothes, unique and groovy men and women's clothing. Awesome store and owner!
10/04: We didn't learn till last night that a tree cutting service is coming to remove some dead trees. We can stay in our sites, just move up 15′-(that would block the road) not comfortable with that. There is an empty site almost directly in from of us, we get permission and move there. Donnie & Debbie are not so lucky, they are asked to park on the side of the road. Tree guys are coming at 8, will be done by 4 and we can return to our sites.
They didn't show 851a, doesn't sound bad but we are all thinking they aren't coming at all.
A little cramped in this spot
These guys are fearless! The branches are removed from the 2 trees.
Allan, Donnie & Lucy watching the show
The 2 arborists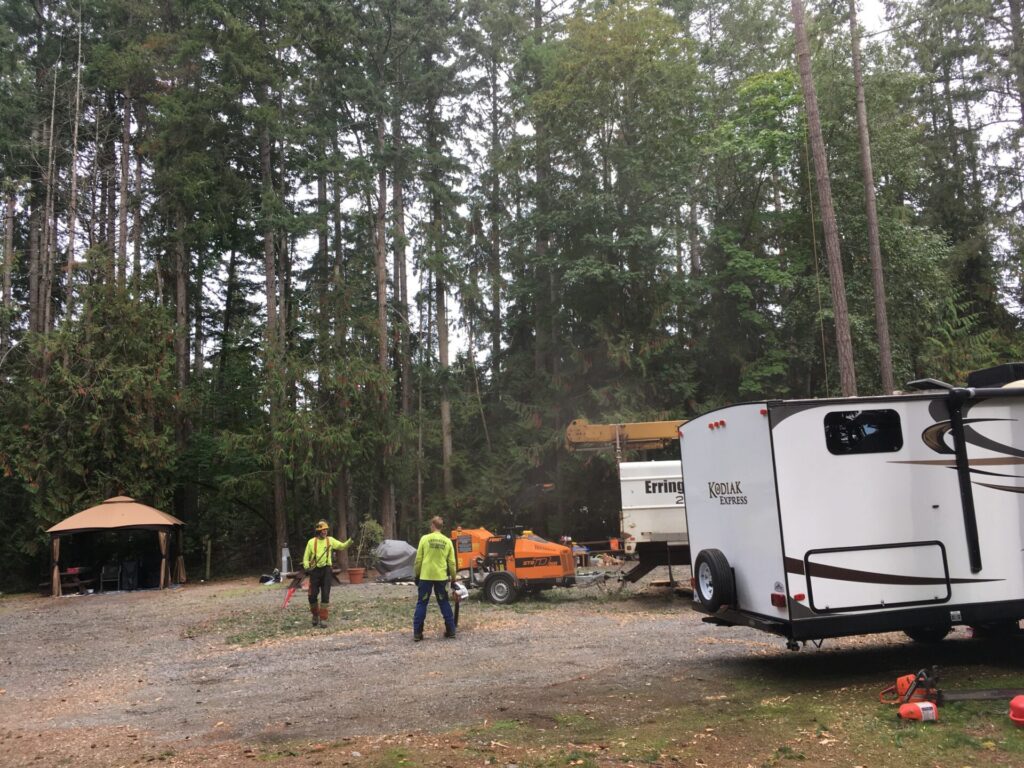 The fallen tree, when it landed it sounded like a clap of thunder! 2 more to come down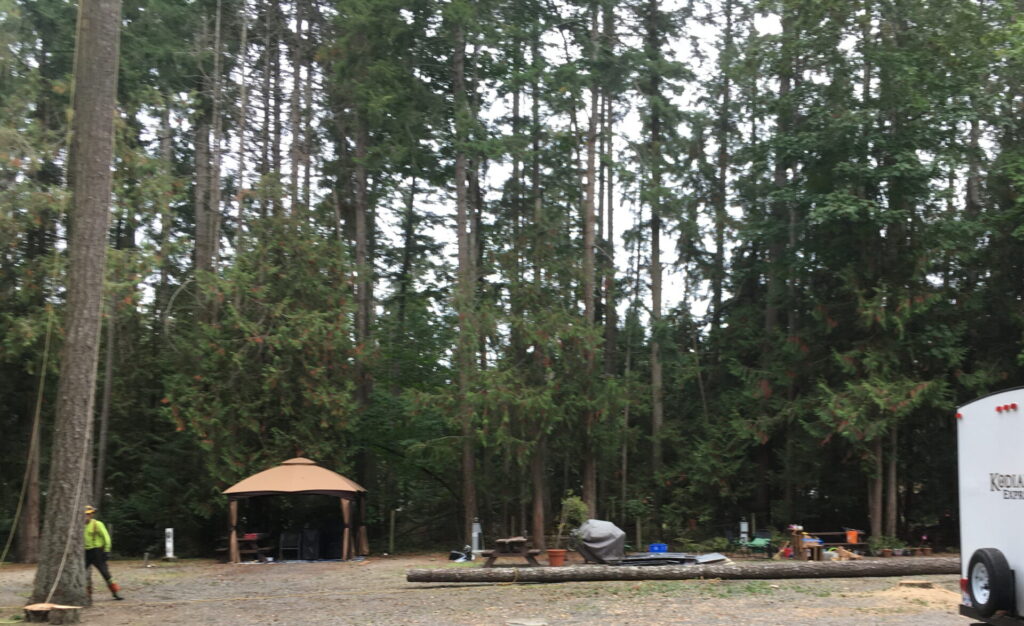 Moving the logs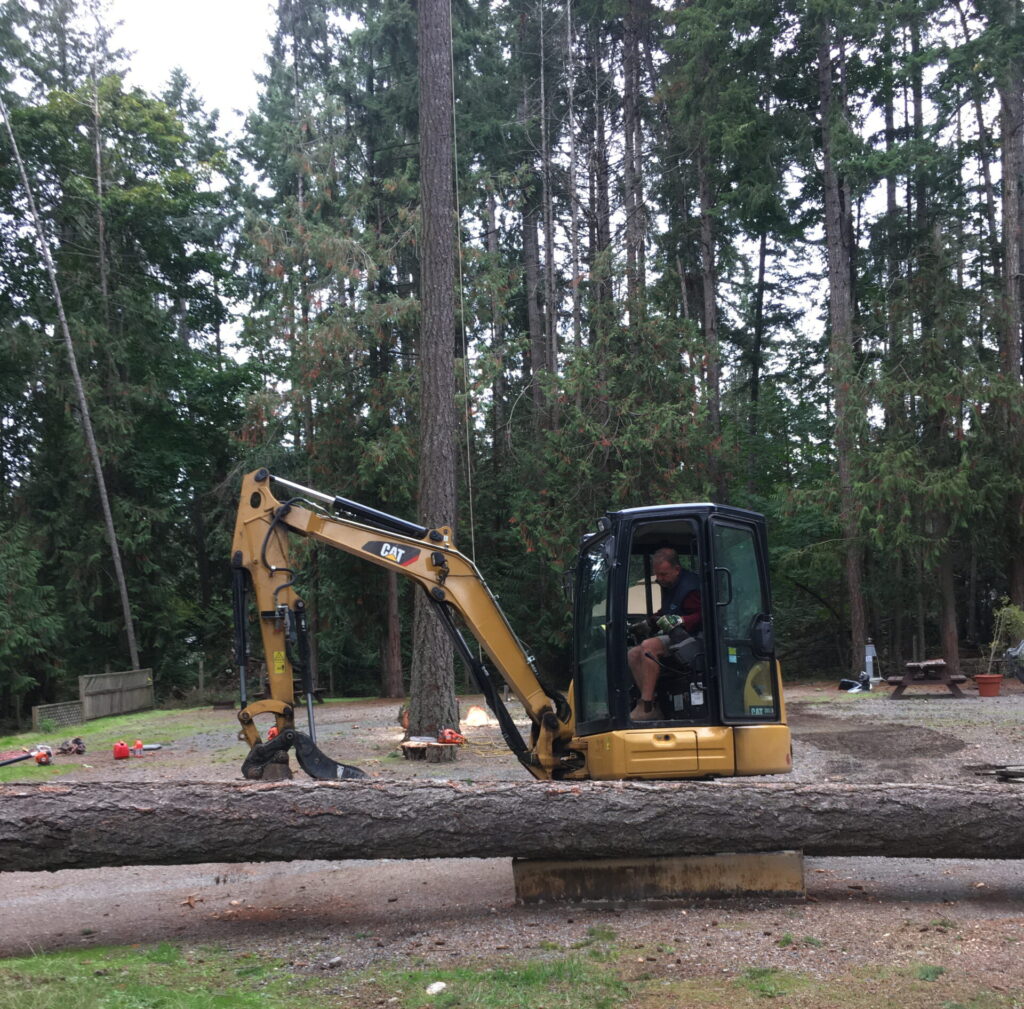 Guess they have a 3 tree limit, they were supposed to be here till 4ish, but are goine by 230p
The Man, The Stump!!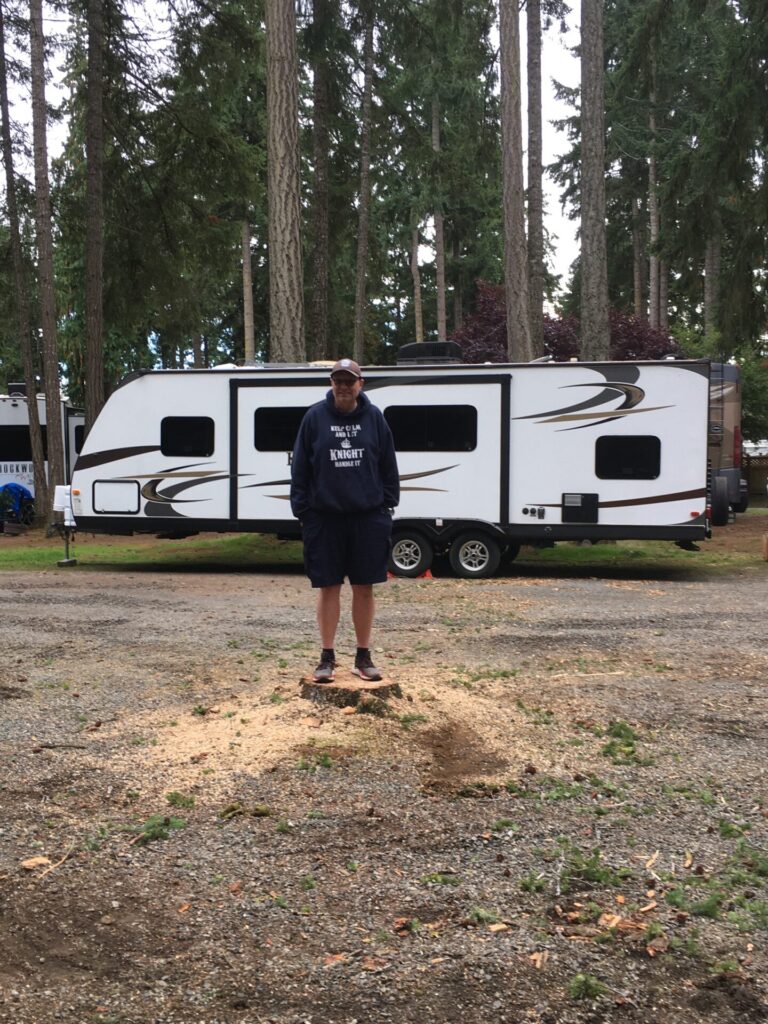 10/05 – It poured all night, really poured, it's still pouring, we were surprised to see the crew back