Salmon Arm is the largest community on Shuswap Lake with a population of approximately 17,100.  Translation it has a Bulk Barn, No Frills and of course Walmart.
Not only do we want to visit but we have errands, (Lordco to returns bulbs that are much too bright, No Frills, Bulk Barn and Walmart for kindling). We're both up early and on the road by 9. 
We skip breakfast, we're going to have lunch at Barley Station Bonus! They fill growlers.  Allan's research reveals a brew named "Sixty Five Roses Honey Red Ale".  Allan is hoping it's good enough for his growlers!
We get to "duck" at the Bulk Barn   
Errands done, off to lunch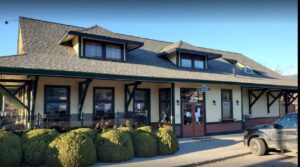 Magic happens here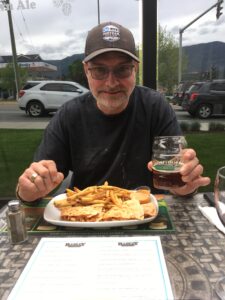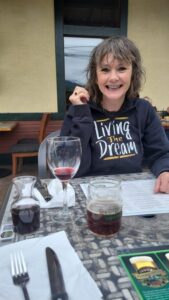 🍺 verdict!!  It's OK, not worth a growler fill  👎
Washroom wisdom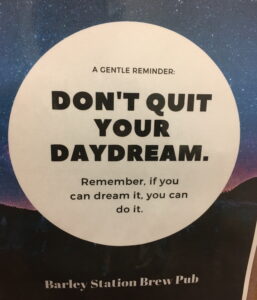 Food done now time to explore.  First stop the wharf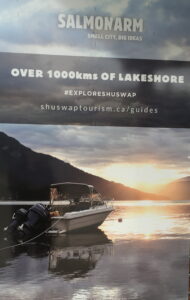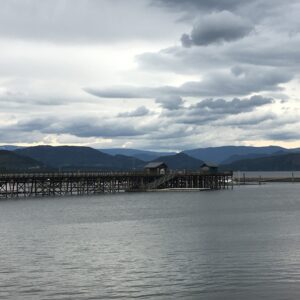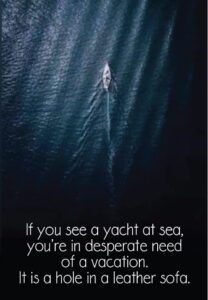 Adorable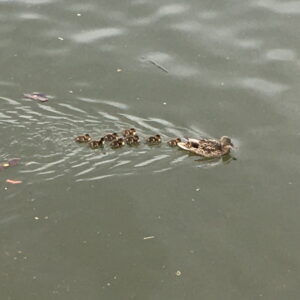 Water level in past years
Next stop downtown, as easy walk from the wharf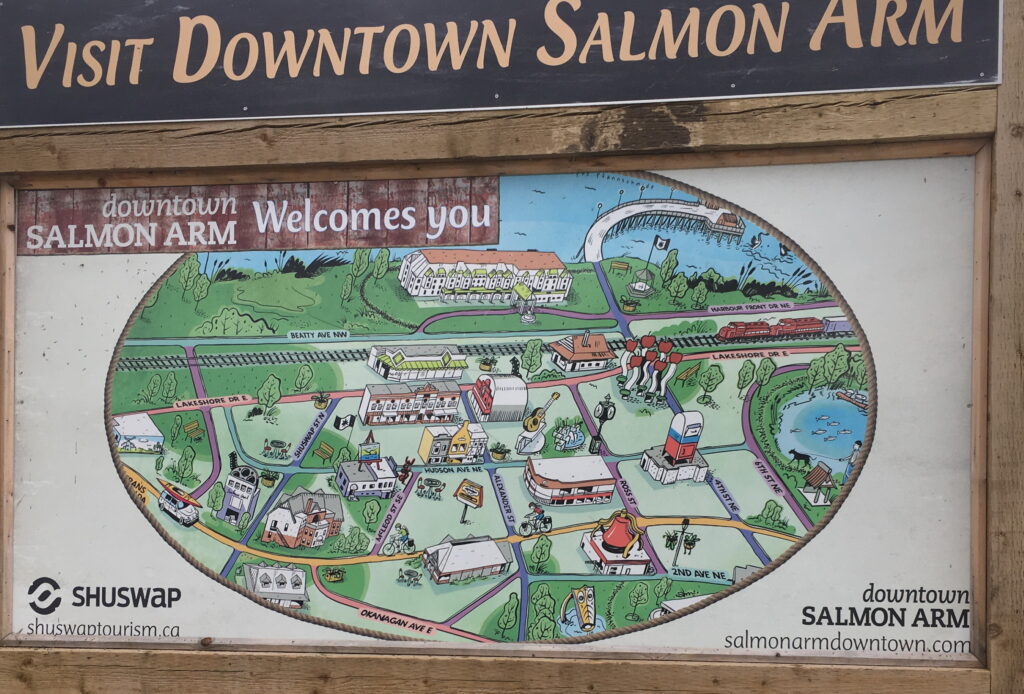 Not sure what these cherries represent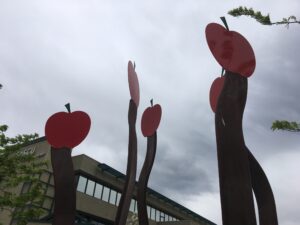 Bob is on the other side of the tracks!  It's a fairly long train.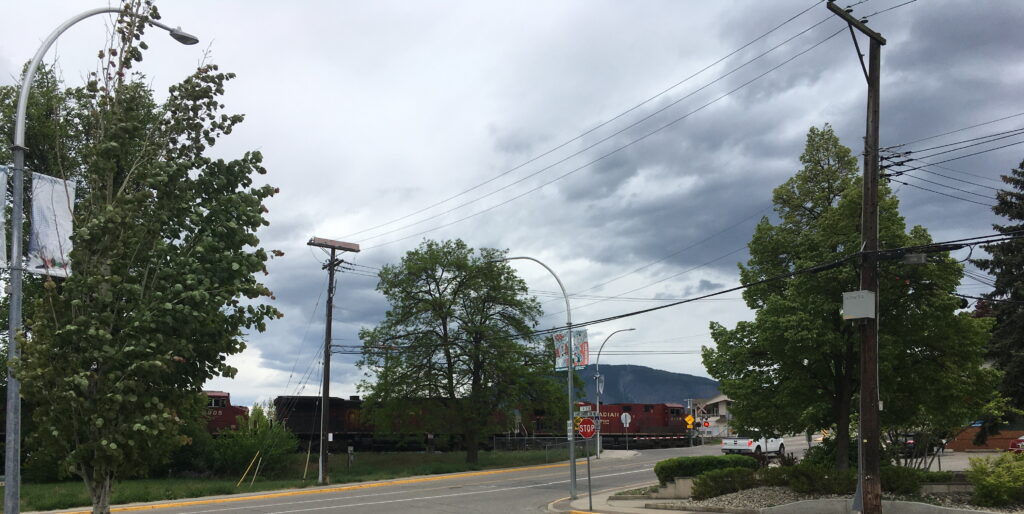 Why people litter like this is beyond me but these guys are enjoying the spoils.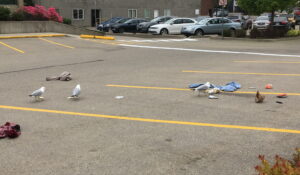 Sight seeing done we go to No Frills where we get to duck 2 Jeeps.   These are #37 & 38.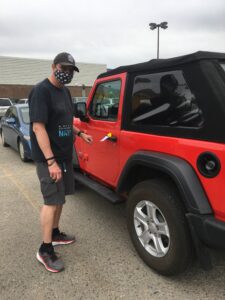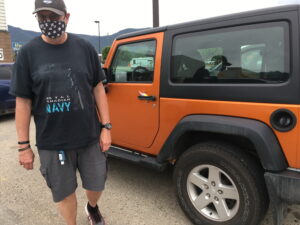 Shopping done, both Jeeps are still here but the red one's duck fell off.  Allan to the rescue!    Fallen Duck   Saved Duck
Driving back we stop at Farmer John's in Grindrod (same little town Allan got his belt repaired)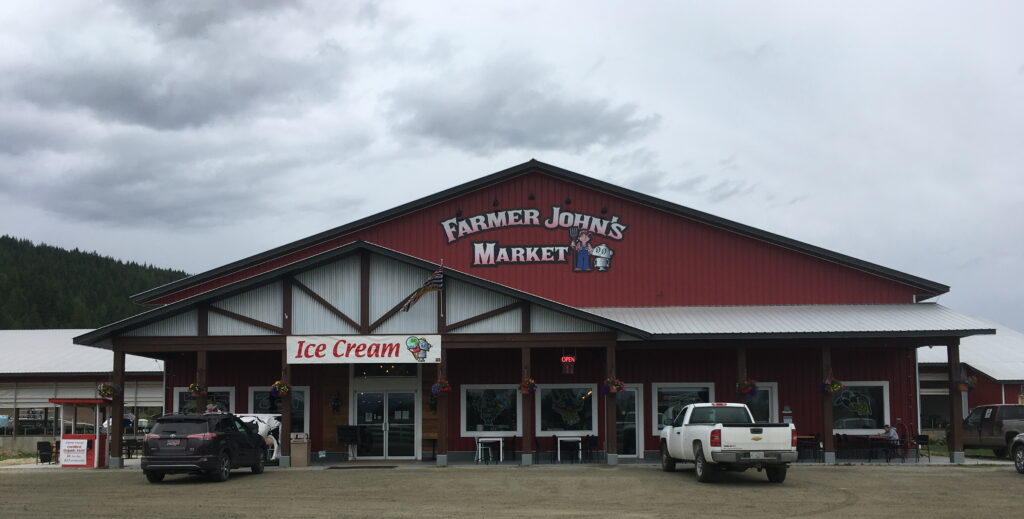 Allan & Bessie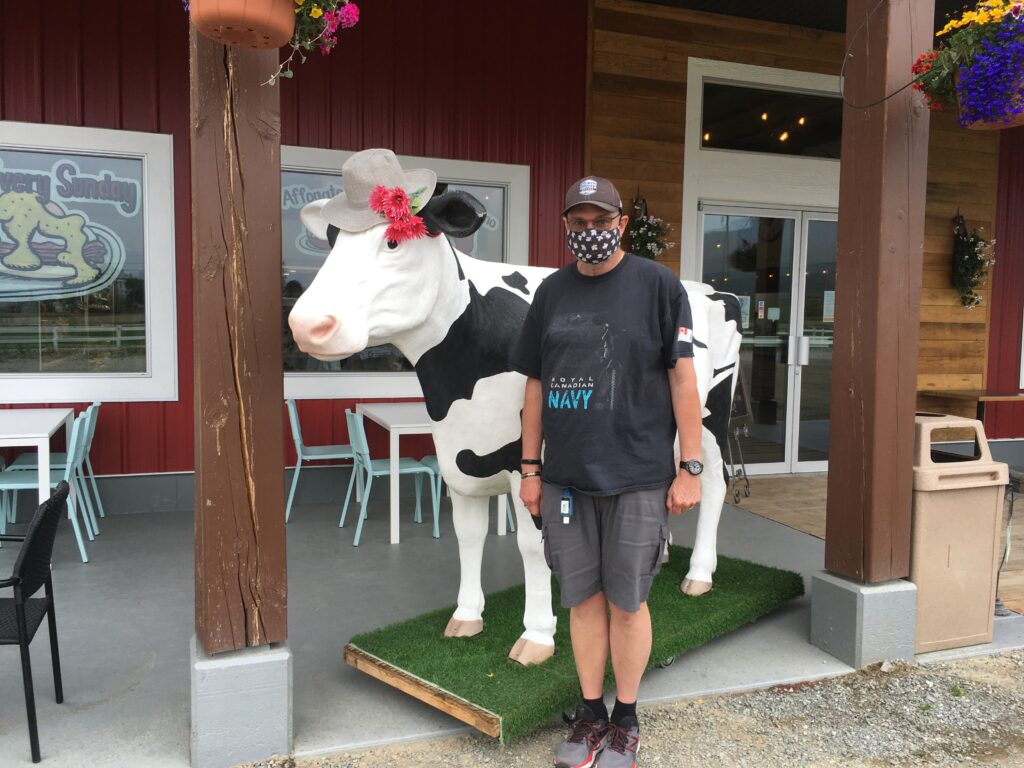 They just re-opened for the season on Friday so the shelves are a little bare.  The interesting thing, the cows are milked by robot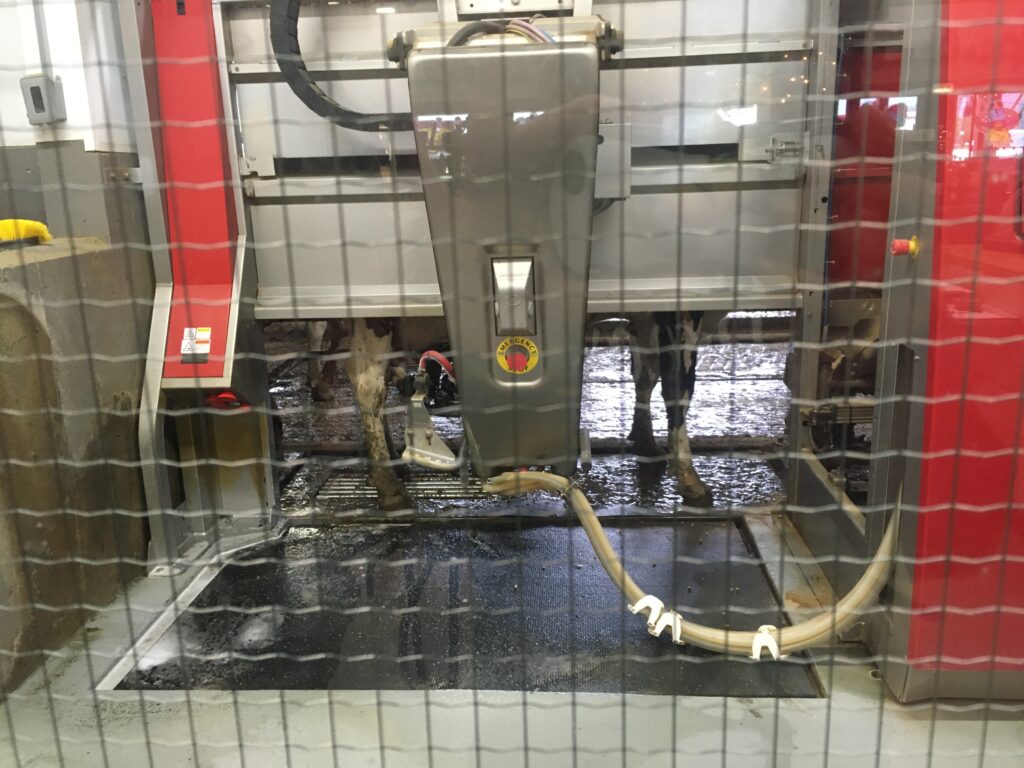 Google "robot milking cows" it's rather interesting
Final thought